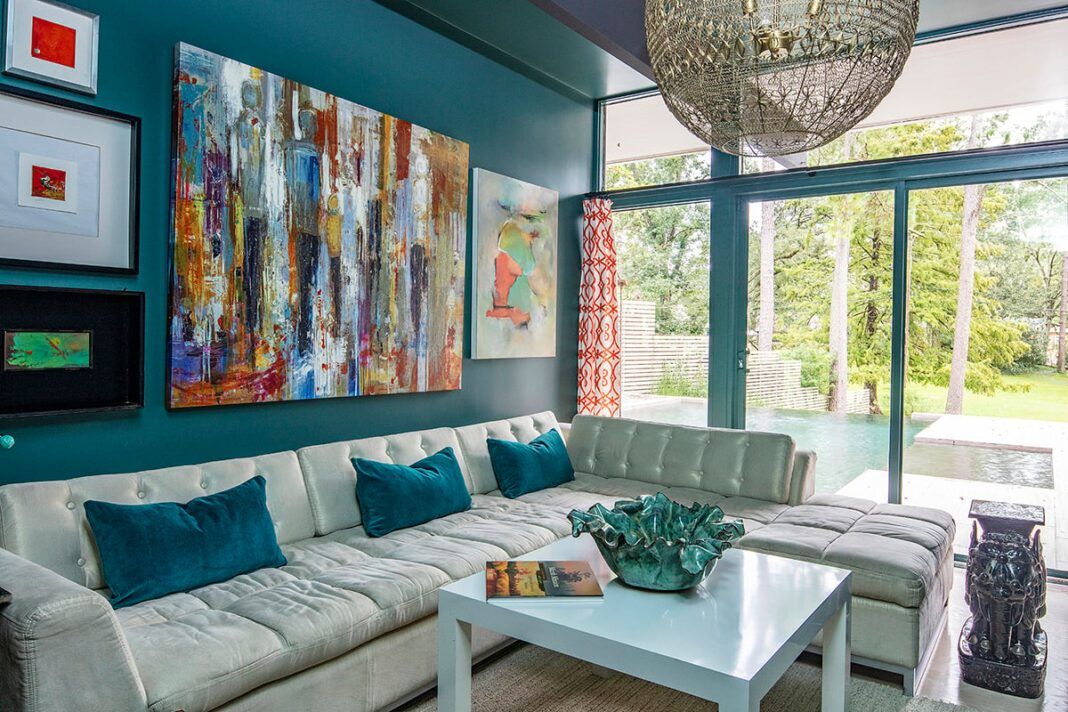 Funky features meet midcentury modern in this Meadow Lea home
The term "midcentury modern" sometimes draws up imagery of strict lines, simple schemes and sober sensibility. But in the Meadow Lea home featured in our February issue, the vibe curated by homeowner and interior decorator Erin DeBosier takes a far-out approach to that school of design, utilizing bright fuchsias, conflicting patterns and plenty of personal touches—all while letting the natural world join in from the outside, with towering windows and bright sunlight flooding nearly every corner of every room.
From coffee tables that double as late-night dancing stages to living room disco balls and punchy wall colors, you'll find that no room is quite alike in this fun-friendly space.
To see our tour and more photos, check out the full story here.