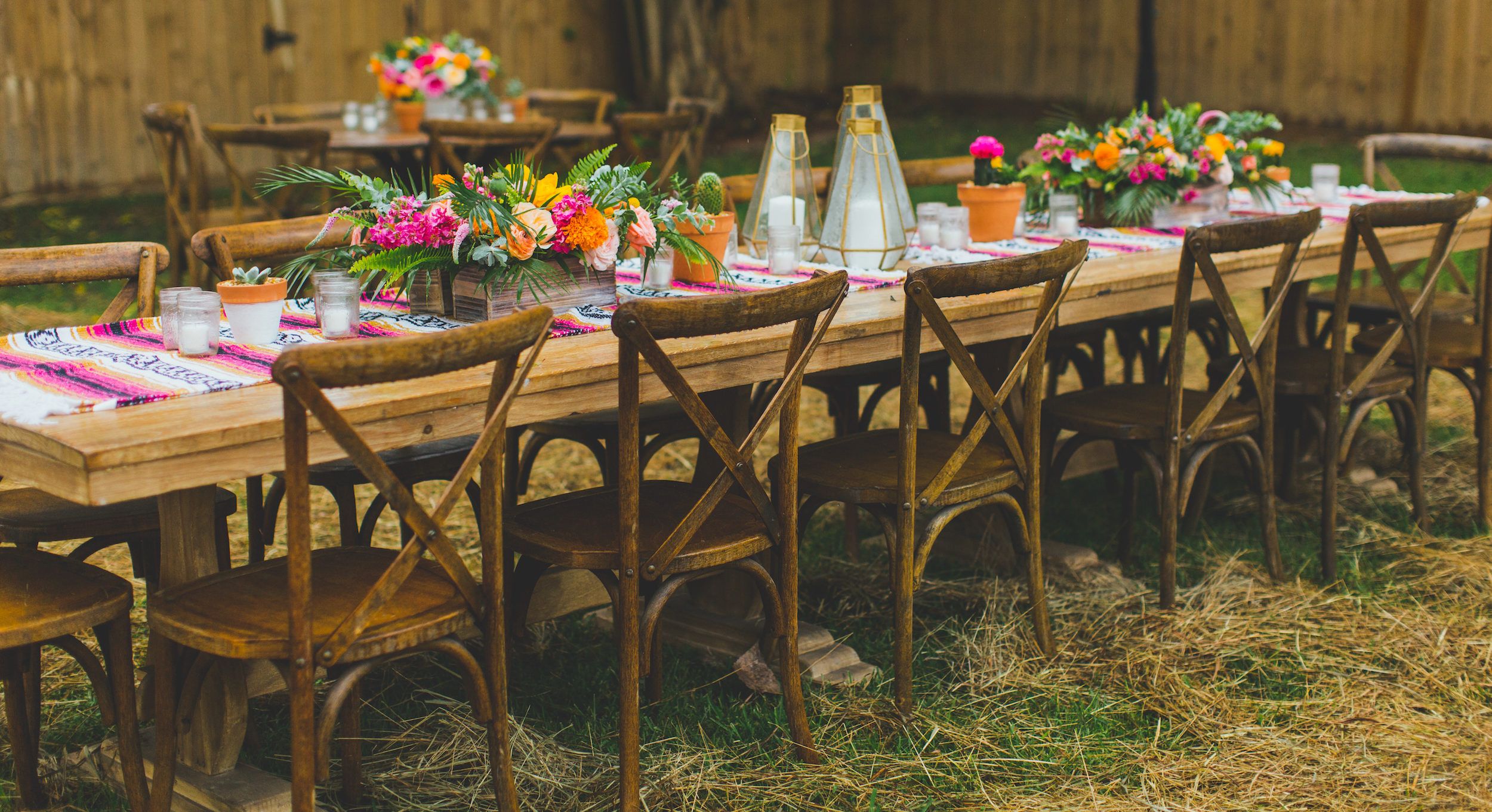 Make summer sizzle with an easy al fresco party
Ah, summertime. An era of long hours, nights with no homework, outdoor dinners … and the scorching heat, relentless humidity and pestering mosquitoes that come with it. What is a Southerner to do when faced with one of the most languid and carefree times of year, wanting to host parties and barbecues in the beautiful outdoors, but unsure of how to transfix the elements to suit her mood? Lucky for us, the living is still easy, and a few simple tips and tricks will go a long way to keeping party guests cool and happy all summer long.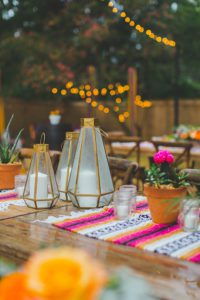 A party that takes place during the day, for example, comes with different prep work than a party that takes place in the evening.
"Proper lighting is something that people don't usually think about when we have dinner parties indoors," says Angela diVincenti Babin, owner of Angela Marie Events, "but it's so important to think about that when planning an outdoor evening party."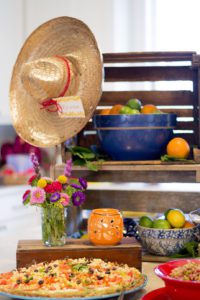 Soft glows from lanterns or hanging bistro lights, for example, can illuminate the perfect atmosphere while still allowing the sunset and stars to stand out. The more your lighting can mimic the natural tenor of natural sunlight or starlight, the more magical the setting becomes.
But what about daytime barbecues or showers, when the sun already hangs a bit too close for comfort?
"Vintage items are trending right now, so maybe try incorporating paper fans into the party," says Babin. "Use them splayed out as menus, or even place cards." A small bowl of paper fans left by a refreshment table could serve as an especially welcome pick-me-up for guests trying to beat the heat. Even small electric fans placed near any food served outside might help keep weak-winged bugs away.
More good news about a trending vintage touch: renting extra chairs, tables or accessories—or repurposing your own older items—doesn't just keep party planning convenient, it also helps to keep it stylish.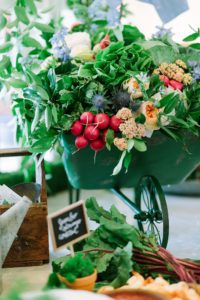 "I like to use a local service called Timeless Vintage Rentals," says Babin. "There's also a company in New Orleans called Lovegood, which uses a lot of mismatched furniture and chairs so that a party looks effortless and thrown together, and not so formal. Maybe even consider a 'bring-your-own-chair' party, since we're already used to the 'bring-your-own-booze' concept. I'm also a fan of using galvanized troughs or buckets to keep drinks in, or to keep food like potato salad cool. Anything that helps create the look of family and friends coming together around a table."
Summertime shouldn't be about hours spent planning for hours and purchasing decor for a one-time use. Family and friends are probably why you're throwing a party to begin with, anyway, and they probably won't care how Instagram-worthy your dinner is as much as they care about having fun. A simple glance outside the box—and maybe some mosquito candles—might be all you need to transform an average backyard, porch or gazebo into a welcoming watering hole.
To see more photos from a backyard fiesta engagement party designed by Babin, check out our spread in inRegister's annual Weddings issue, available on newsstands now.