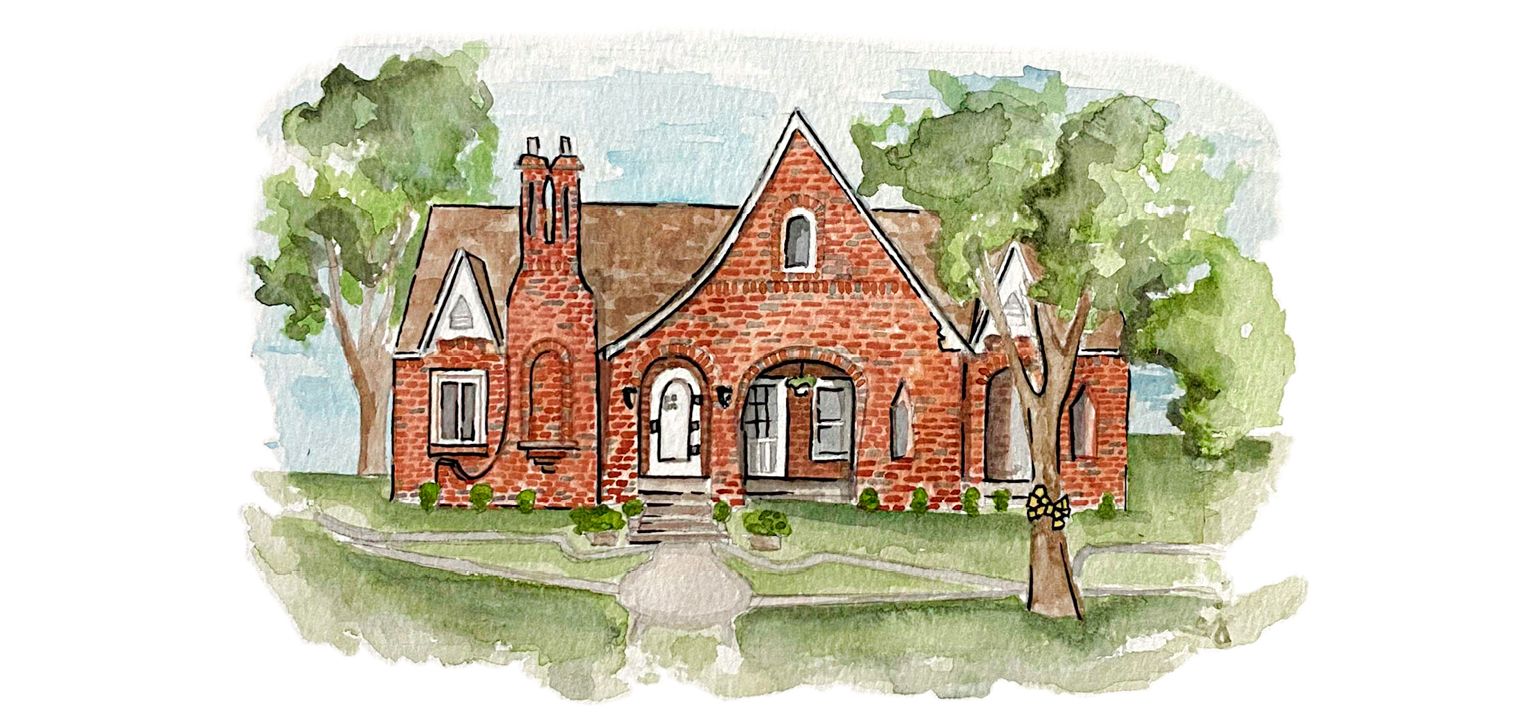 Local artists paint homes as sentimental keepsakes for owners past and present
---
It's not about the brick or stuccoed exterior. Or the shingled roof. Or even the landscaping or the wreath on the door. What makes a house a home is what goes on inside the walls, from those big moments like bringing babies home from the hospital or hosting holidays to the smaller ones like Saturday morning breakfasts or afternoons in the backyard. However, no matter how inconsequential the physical attributes of the house itself are, they hold a place in our hearts, their façades acting as a callback to those moments big and small.
"A house is just a house until it's your house and you make it your home," artist Emily Jordan says. "Then it means something special to you, and becomes not just a place where you live for a certain portion of your life, but a part of you."
Jordan has been offering custom illustrations of people's homes since 2016, just a few months after she had her first baby. But she isn't alone. She's part of a growing artistic community that is committed to helping people document life's significant moments in a sentimental way. Using the soft brushstrokes of watercolors and gentle lines of pencil and pen, these artists are working to create pieces that allow memories to have a place on the wall—easily accessible during daily life—rather than stowed away in boxes.
"I was inspired to start sharing my work with others and taking commissions because I love to bring meaning to the heart of the viewer, and it is fun to do that in a way that the customer can't do for themselves," Jordan explains. "When people order a house portrait from me, they aren't just ordering a piece of paper with their house painted on it. They're ordering an artistic documentation of a chapter of their lives that they want to hold dear."
Kakie Molesini Knaps launched her art business, now called KMK Designs, shortly after finishing college, and she accepted her first house commission in 2017. "It is a huge honor when someone asks me to do a commission," Knaps says. "They are trusting me to create a token in remembrance of their memories, and I take that very seriously. It's so fun to get to know each client and feel a connection to them through the art."
Jordan estimates that she has completed some 232 house commissions since opening her Etsy shop, Heaven Feels, in 2017, and Knaps estimates about 300. Other artists like Emily Murphy, who offers her services through her Etsy shop, MLE Design Co., have similar counts, working for not just homeowners, but the real estate agents who connect families with their homes.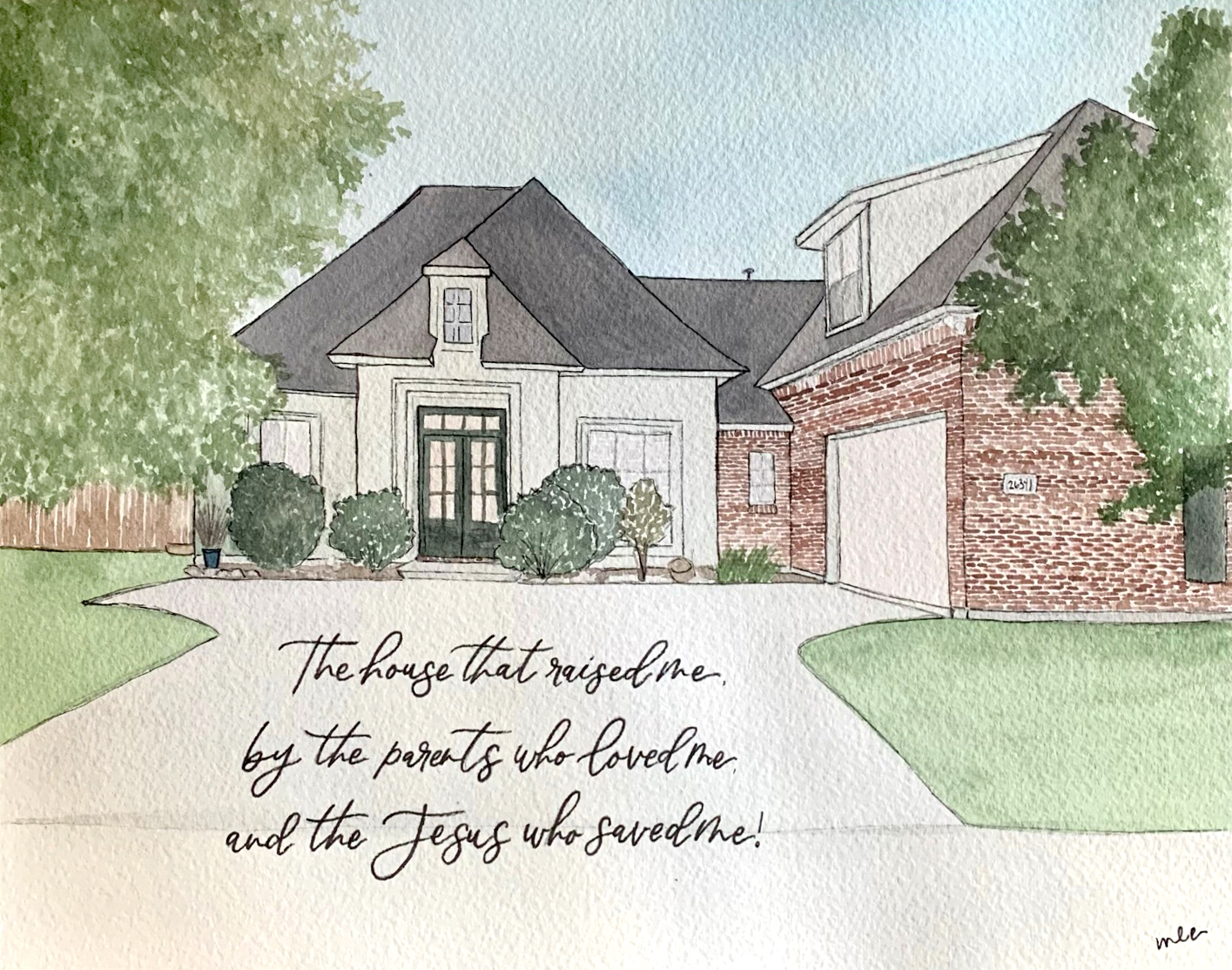 "I mainly paint home portraits as closing gifts from Realtors because it is a special event in their clients' lives and it's a very personal gift with a lot of sentimental value," Murphy says. "I find adding a quote, scripture or name to the art in beautiful script gives it even more meaning."
And for each artist, it is these little touches that not only set their work apart, but make the piece something that harks back to the reason they started offering commissions in the first place. For many of them, art is something that has held a special place in their lives since they were children. In finding this home illustrating niche, they have been able to pick up a brush again and find that same inspiration and artistic freedom that they had when they were younger, or when life had fewer stressors.
"I've painted since my high school days at St. Joseph's Academy," explains artist Joanne Roberts of @artbyjoanneroberts on Instagram, who rediscovered her passion for art after painting the Old State Capitol for a friend's wedding invitation back in 2017. "I can honestly say that each time I see my work framed as a piece of art, I am surprised. The ability to paint is a gift from God and a hobby that I love."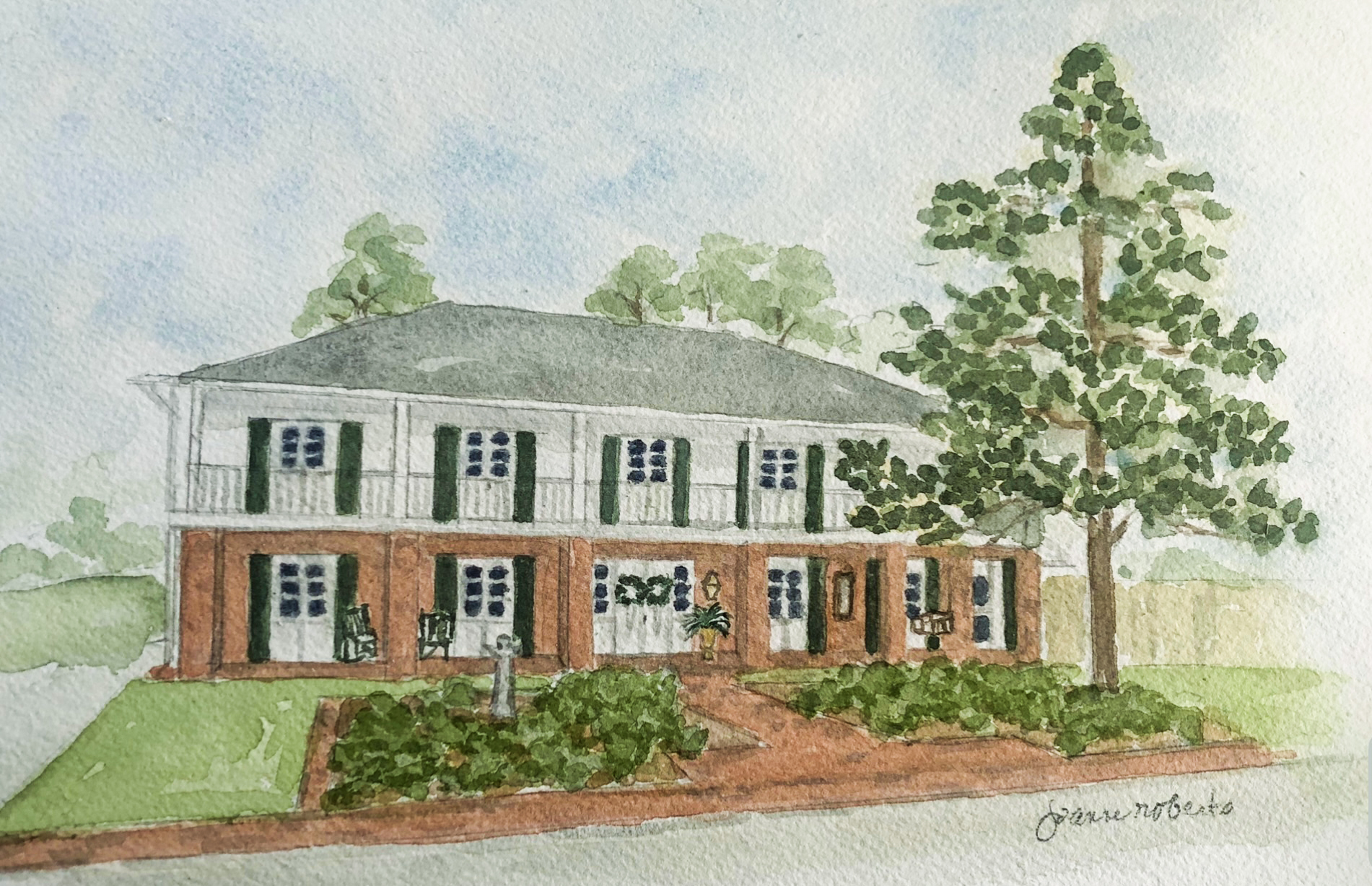 With every illustration these artists complete, they are creating a growing community—a community of people seeking the beautiful in the ordinary; those who stop to smell the roses rather than absentmindedly moving from place to place. In both illustrating and commissioning the illustration, artist and homeowner (or gift giver) are taking the time to reflect on the significance of those places that house the moments that make life so fruitful.
"Unless you moved a few times in your early childhood, you probably remember every single place you've lived, right? I know I do," Jordan says. "The location and type of building aren't the most important parts, though. The most important part of the house is the memories made there, the milestones hit, the tragedies and trials, the celebrations and joys—the chapter of your life that the home represents. Many of my clients come back to me every time they move or every Christmas for another one of their friends' gifts. It is very fun to make these new friends and develop ongoing relationships with people that love and appreciate my participation and what I have to offer to their life's journey."