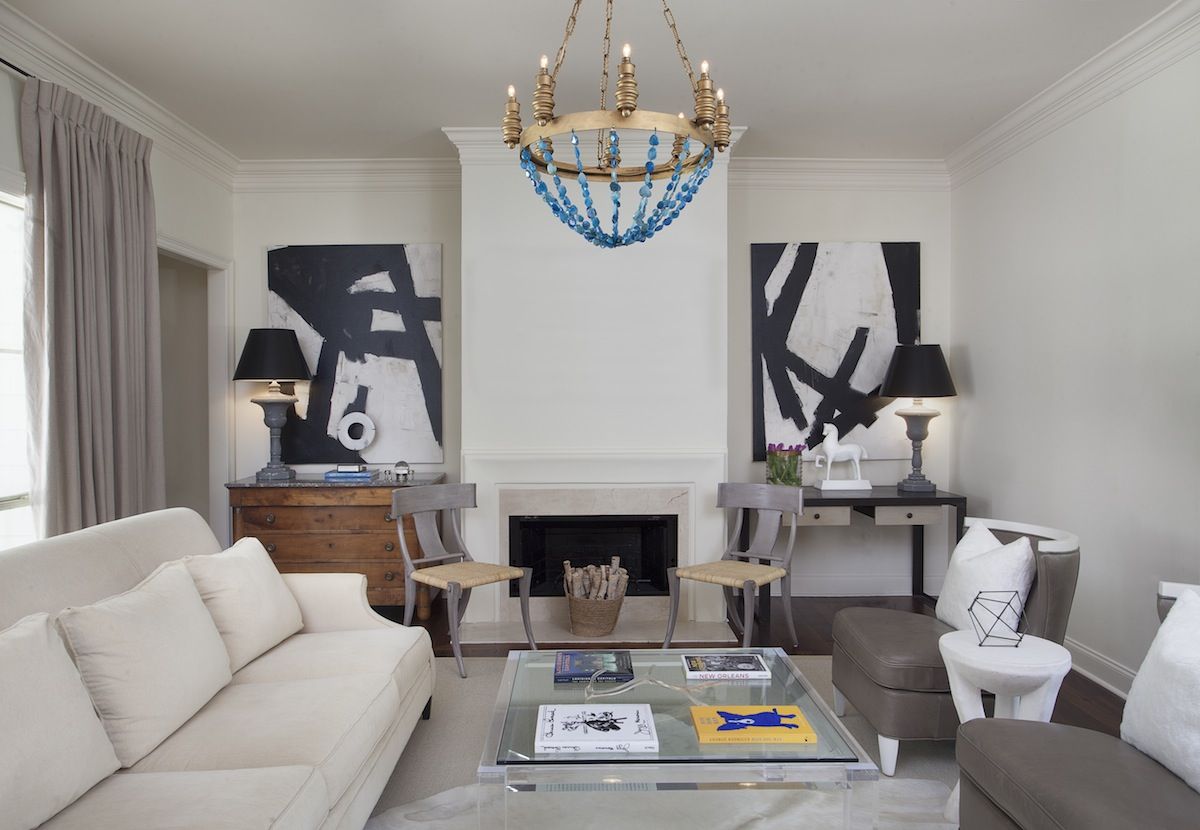 Business meets pleasure in Gina Goings' home in Capitol View
Work and play often intermingle in the world of Gina Goings. As a lobbyist, the New Orleans native devotes long hours to acting as a liaison between industry clients and state lawmakers. Off the clock, socializing with friends—including many of those same clients—gets equal emphasis.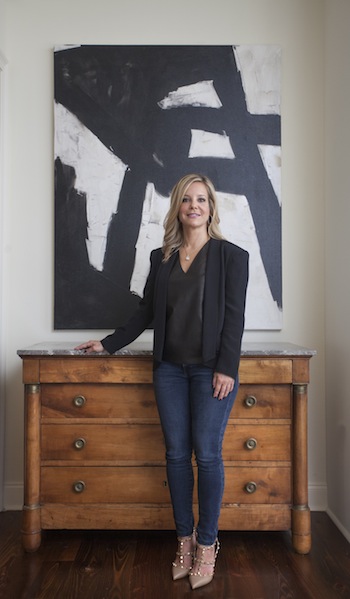 Her home-away-from-home in Baton Rouge's Capitol View neighborhood makes the perfect place to engage in both of these pursuits. Gina, who retains a primary residence in Uptown New Orleans, bought this house in 2012 because of its easy access to the Capitol. But its open floor plan and multipurpose rooms—the products of renovation and decorating projects she initiated immediately after closing—also serve the LSU alum and diehard Saints fan well when hosting parties for big games.
"I was in Beauregard Town before this," says Gina, who was drawn to Capitol View's nearly hidden location across a lake from the Governor's Mansion. "It's just very quiet here. It almost feels like you're in the country."
Her new neighborhood, established in the mid-20th century by J. Clifford Ourso before the Governor's Mansion was built, is a secret gem known best by a close-knit club of other politically minded residents. Former Gov. Jimmie Davis lived in this subdivision, as did Mrs. Earl K. Long; both of their homes are now owned by lobbying entities. Lobbyists, in fact, constitute the main contingent of Capitol View homeowners today.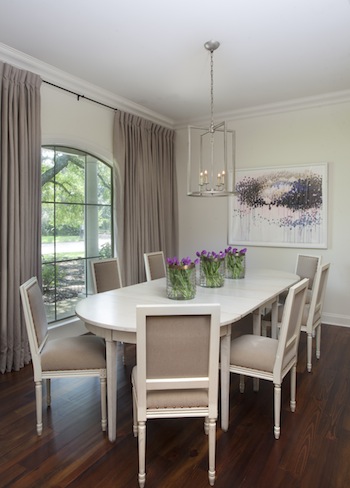 Gina's first goal for her new pied—terre was to update finishes and create a layout that would meet her entertaining and business demands. Working with Anthony Turnley of Site Companies, she had walls to a laundry room knocked out to create a new bar area next to the kitchen, and she removed archways and corrected "awkward angles," including a corner fireplace that she had centered along one of the living room's walls.
For help fine-tuning the interior, Gina turned to designer Ty Larkins. "I wanted it to look like it sort of developed over time and not have everything from any particular period," she says. "The feeling I was going for was relaxed but elegant—just not formal. I'm definitely not a formal person."
The completed space, which combines contemporary artwork and graphic linear furniture with warm wood antiques, works as well for Gina's personal office as it does for hosting client meetings.
"I'm always attending meetings in Baton Rouge," she says. "During session, I'm here constantly—I usually go home to New Orleans on Friday, and then I'm back on Monday."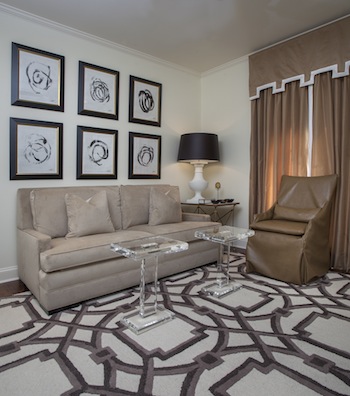 With its French-inspired table for eight, the dining room doubles as a conference room, and a guest bedroom can also be used as a private work area for visiting clients. "Some of my clients are from out of state and are staying at hotels, but they can come back here and work during the day and don't have to feel like they're cooped up in a hotel room," she says.
After hours, this home slips easily into entertaining mode, as she welcomes family members, friends and clients to parties typically planned to coincide with popular sporting events. "Most people know that when there's an LSU or Saints game on, they can come over and hang out, and there's going to be lots of food and drink," she says.
Even the landscape, developed by Ryan Donadieu of Get Growin', was done with Gina's sports-fan preferences in mind. "He knows never to plant anything red because I cannot stand Alabama," Gina says with a laugh. "I'm always encouraging him to plant purple and gold flowers whenever possible."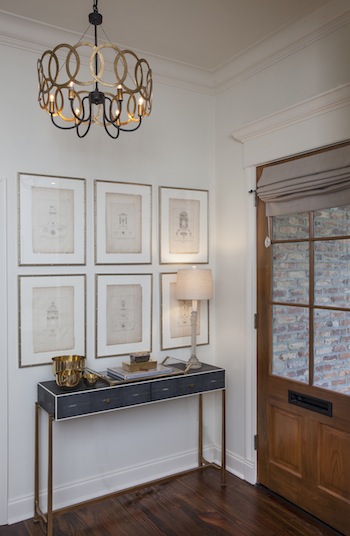 With the interior work now complete, Gina's next move may be to revamp the backyard. "I'd like to have an outdoor kitchen with lots of seating and overflow so people can go from the inside to the outside," she says. "I really want even more space for entertaining."
But for now she's happy to host guests in this home that was carefully planned for both work and play. "When people come in, I want them to be able to relax and feel at ease. That's really what I'm all about."