Home tips from CRBA Building & Remodeling Show experts
This Saturday, April 14, and Sunday, April 15, the Capital Region Builders Association, or CRBA, will once again host its annual Building & Remodeling Show at the Lamar Dixon Expo Center in Gonzales. While the event will showcase countless local companies, the goal of the show is much more than just a sales opportunity. The annual event is the chance for industry professionals and customers to build relationships and learn from one another. As Craig Toups, president of CRBA states, "We don't just build homes. We build communities."
In preparation for the big event, we asked some of the vendors that will be showcasing their work this weekend to share helpful hints for approaching everything from new construction to picking the perfect cabinetry.
---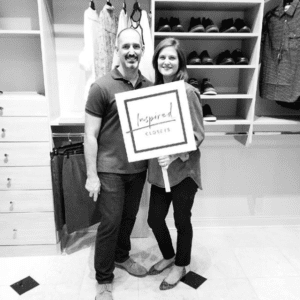 Closet Confidence
Organization can make or break a space. The experts at Inspired Closets of Baton Rouge are dedicated to making homeowners' organizational intentions stick for years to come.
"When it comes to designing storage solutions for a home, function is the priority," says owner Darla Jackson. "How will the space be used? What will be stored? What items will be accessed most frequently? Who will access the space? Once those answers are established, we can design a solution that provides a place for everything, so staying organized is a breeze."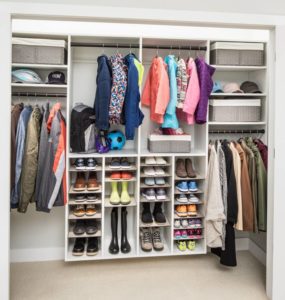 Jackson notes that the "everything" at the initial time of organization will likely grow to so many more "everythings" as trends change, birthdays come and go, and older items become forgotten or outgrown. The key to keeping a space pristine, Jackson says, lies in one word–editing.
"Schedule regular times of the year to weed through your closets, files, pantry and garage," explains Jackson, who acknowledges that parting with those shoes you splurged on but that you no longer wear can still be a feat. "If you are regularly adding new inventory within a space but rarely or never getting rid of anything, then it's inevitable that you will run out of storage space. I always keep a 'give away' container in the trunk of my car; that way when I pass a donation container, I can just drop off the items I have collected."
For more organizational expertise, check out Inspired Closet's social media here and here.
---
Customized Construction
For most people, the idea of building a new home can be daunting. But Kevin Stablier, founder of NorthLake Design + Build, has created a revolutionary way for his customers to get everything they want out of their new home with an online app that allows for the visualization of everything from the floor plan to paint colors.
"How many times are you going to build a house in your life?" asks Stablier. "For people who aren't in my line of work, it's often hard to visualize the home just from a set of blueprints. This app allows people to visualize the color and materials, and to make the changes they want."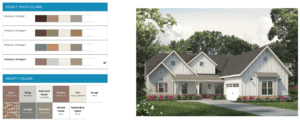 As the app moves through different phases of the building process, homeowners are given the capability to design the home of their dreams and, for Stablier, that is the number one goal. He says that launching the online app is just a natural extension of his "one-stop shop," which gives homeowners the ability to turn to the NorthLake team for both design and construction, rather than going through multiple companies.
"When you have both in one place, it's beneficial to all parties," explains Stablier. "I have a more intimate knowledge of the plans because they are my own. Because of this, if homeowners want to move a wall or switch things around, we can do that more easily. It gives our customers much more flexibility."
Click here to start customizing a home with the online app. For more on new construction, renovations and more, check out NorthLake's website here.
---
Investing in the Kitchen
It is said that the kitchen is the heart of the home. It's where families come together, food is prepared and everyone at the party seems to end up. For these reasons, and so many more, Steve Schulz of Coburn's says creating a quality kitchen is not only a necessity, but an investment.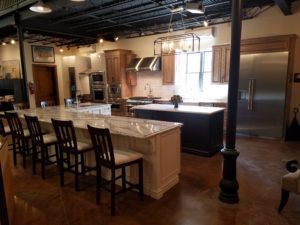 "The lifetime of the average kitchen is 35 years," explains Schulz in this video. "The good news is that if you go out and buy a $20,000 car tomorrow, in 10 years, the car is worth roughly 10 percent. But, if you create a $20,000 kitchen tomorrow, in 10 years, there is a very good chance that the kitchen will be worth more money."
Working with national manufacturers, the team at Coburn's is set on creating the type of investment kitchens that will stand the test of time.
"The cabinets we sell are all plywood construction with solid wood drawers that come with self-close under-mount tracks," says Schulz. "Unlike local cabinet shops, our cabinets have a high-quality, baked-on conversion varnish finish, making them truly kitchen furniture."
For more on cabinetry, and everything else that goes in the kitchen, visit the Coburn's website here.
---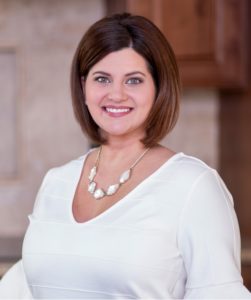 Renovation Priorities
Renovations can be tricky. Maintaining the flow of the home while incorporating all the necessary upgrades but not breaking the bank is a lot to juggle amidst the invasion of construction crews. For the experts at Acadian House Kitchen & Bath Studio, however, the renovation process can be broken down into simple steps that not only ensure you get what you want, but also keep the big picture in sight.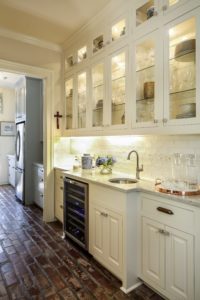 "When thinking of a home renovation, start by listing out what you like most and least about the current space," says owner and designer Angela Poirrier. "For example, your countertops always look dirty, or every time you open you cabinets, stuff starts to fall out. From here, you can prioritize how to spend your budget to make sure you focus on the most important aspects."
Making this list, Poirrier notes, ensures that you are working to improve the usability of the space, not just the aesthetics. "Think through the tasks that will take place from one area to another," advises Poirrier, "as well as entertaining and your family's daily routines. You want to make sure that the flow from one space to the next is both functional and aesthetically coordinating."
Poirrier will be at the show this weekend for a seminar which will expand on the topic of renovations. For times and tickets, visit the event page here. And for more on Acadian House, visit acadianhousekitchenbath.com.
---
Tickets for this weekend's Building & Remodeling Show are available here, but will also be available at the door on the day of the event. For more information about this year's vendors and seminars, check out the event page here.