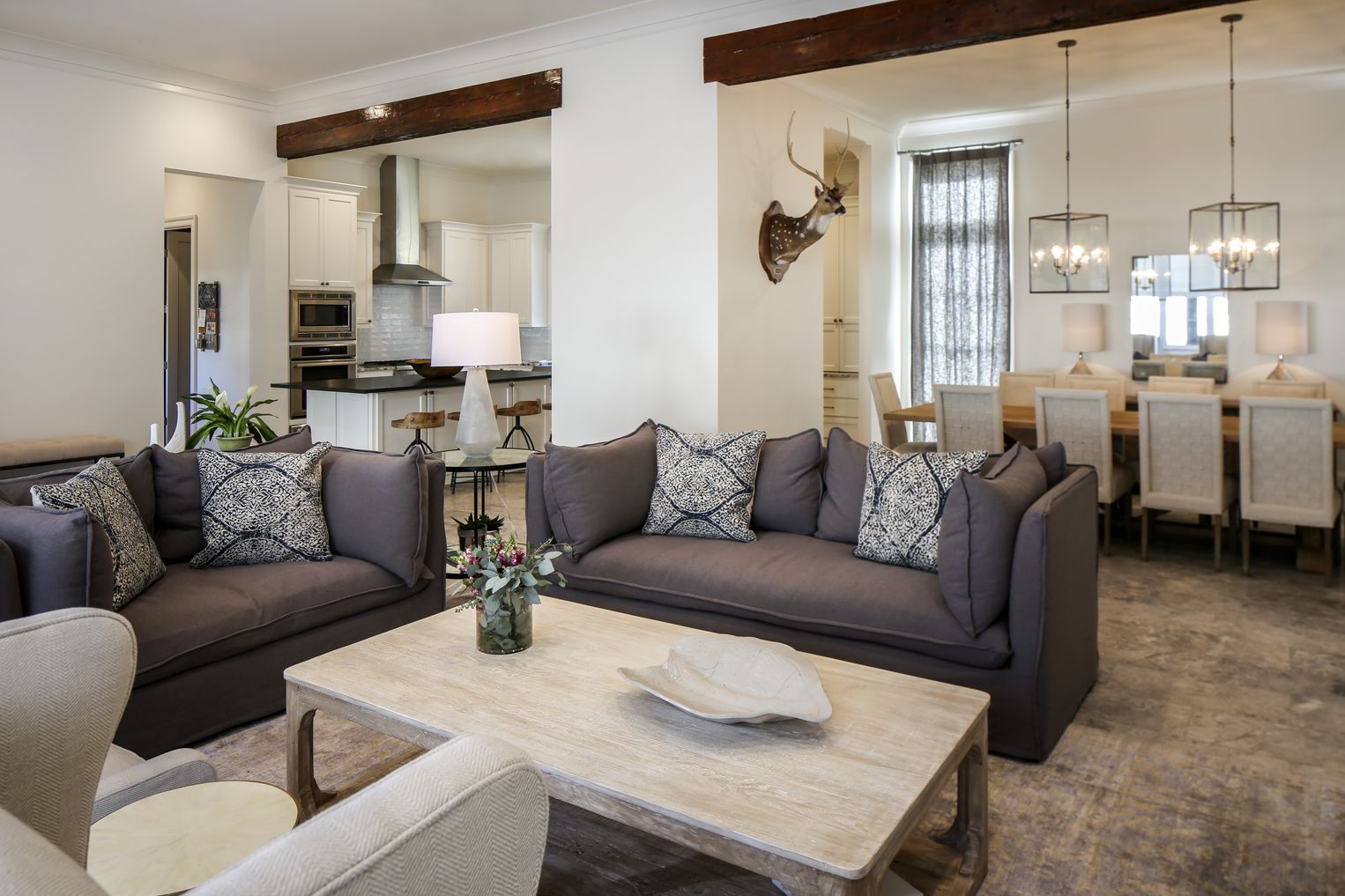 Home run: Baseball player Tyler Moore's off-season abode
Pro baseball player Tyler Moore finds an off-season refuge with big-league style in his new Country Club of Louisiana abode
---
Tyler Moore goes into spring training this year not knowing where his home will be for the next seven months. As a player in the New York Mets minor-league system, the 22-year-old Baton Rouge native and former LSU catcher could be assigned anywhere from Las Vegas to Columbia, South Carolina. Wherever he lands, he'll likely be living in an impersonal apartment with rented furniture and a tiny kitchen. It won't matter much, though, since he'll spend long days at the stadium and plenty of time in faraway hotel rooms after road games.
"It's a grueling schedule," says Tyler's mother, Tina Moore. "And they can't have much because they have to be able to pack quickly if they get reassigned—they might have to be in a new city the next day after getting the call."
But when the season ends this fall—and wherever it ends for Tyler—he'll be traveling back to Baton Rouge for a much-needed respite at his true home, his new home in the Country Club of Louisiana neighborhood. While he was stopping errant pitches for the Savannah Sand Gnats last season, Tina and a team of other construction and design pros were working behind the scenes to build a house that would serve Tyler and his soon-to-be wife Kelbie McPherson well long after his playing days are behind him.
"I really wanted an open layout," Tyler says, explaining one of his only major directives for the construction project. "Otherwise, I wasn't too picky about what most of it looked like."
Tina, who together with her husband Steve runs the industrial contracting firm Moore Construction, served as her son's proxy for most of the process of building his home. The project began when the Moores discovered a rare empty lot inside CCL. The privacy and security of the neighborhood were ideal for Tyler, and the location would be perfect for frequent family get-togethers, since Tina and Steve also live in the neighborhood. In fact, "Tyler grew up just a street over from this house," explains Tina. "He used to walk over to the pool and the tennis courts, so we knew this would be great for when he has his own kids down the road."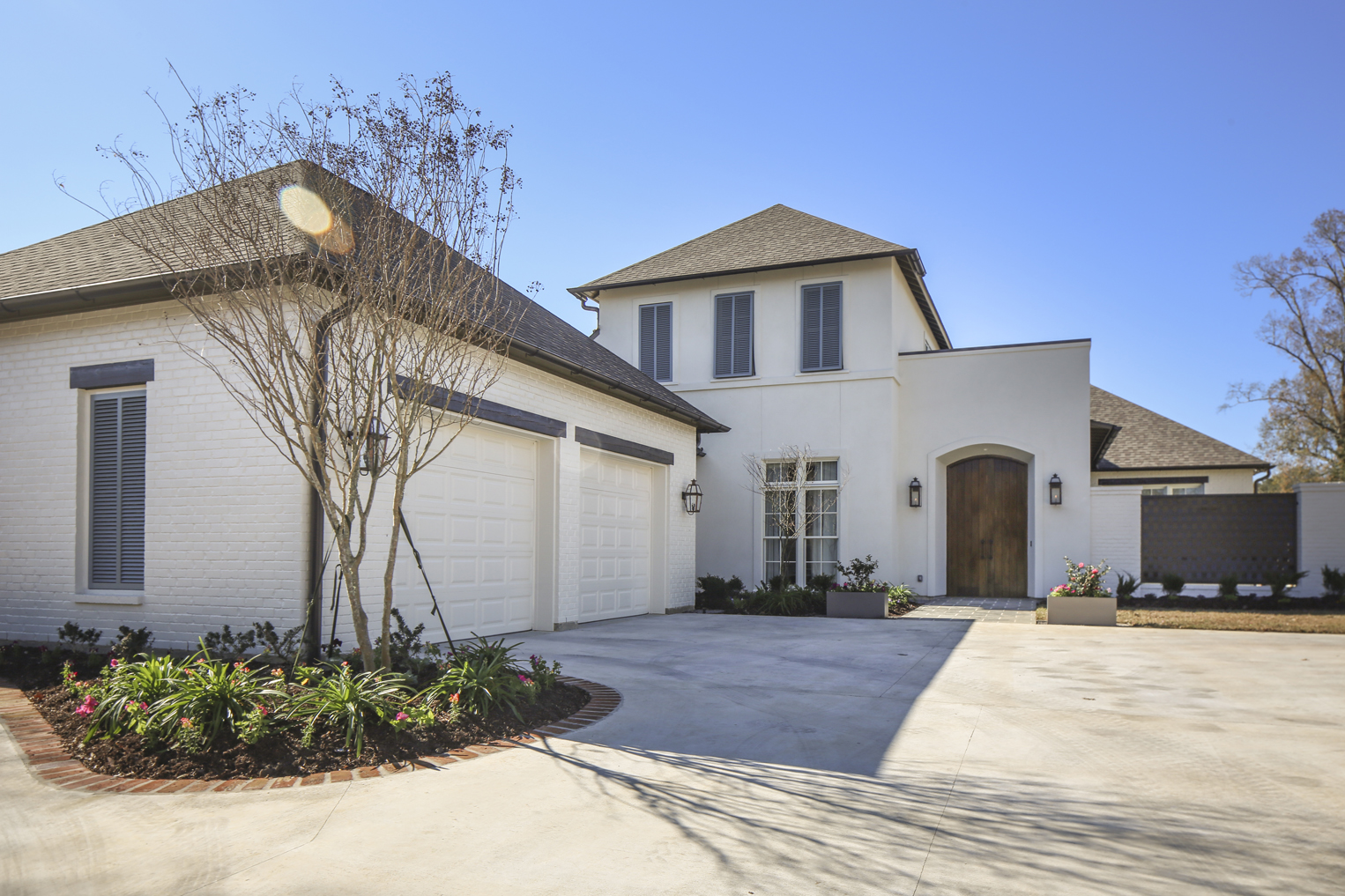 ---
Tina, who owns the home décor and gift shop Two Blondes with her daughter-in-law, interior designer Amanda Cason, also had a vision for the look of the house. The family called upon architect Dwayne Carruth to come up with a look and layout that would offer a blend of classic Southern style with unfussy contemporary elements. The resulting design includes a dramatic entry courtyard reached by passing through a pair of tall arched doors and surrounded by sleek aluminum panels.
"Dwayne's really good at this transitional, clean look," Tina says. "He's so creative."
As the project progressed, Tyler was able to provide input from wherever he was with the team. "I would FaceTime him and walk through the store or the stone yard as we were choosing materials, and he could say what he liked or didn't like right away," Tina says.  "He was a very laid-back, easy client."
Tina and Amanda needed to look no further than their own store when selecting furnishings for the house. They also created custom light fixtures for each room, and they added small touches of color in the form of works by local artists including David Humphreys, Lauren Barksdale Hill, Lisa di Stefano and even Tyler's brother Blake Moore.
Though the house is roomy for a bachelor baseball player, Tina and the team kept their focus on creating a space that would grow with him after his November wedding, after his December graduation from LSU, and far beyond. "When his baseball career ends, he will be based in Baton Rouge," Tina says. "He wants to make this his home. So we wanted to create something that he wouldn't be tired of in 10 years and that he wouldn't grow out of, and this design really fits that vision."
Now, though, there is plenty of space for Tyler's hunting trophies, as well as a dedicated room for storing all of his camo gear. Tyler's Labrador-mix rescue puppy Diesel can putter around with no worries. There is also ample room for the extended family to gather and for Tyler to have fun in the kitchen, making everything from "duck bombs" to meatballs as part of his baseball player diet of high-calorie, high-carbohydrate, low-fat foods. And whether at Tina's house or here, family members get together every Sunday for a traditional family dinner.
Even when he's away, Tyler still gets to see his parents as often as possible. "We travel to his games about four or five times during the season," Tina says. "While we're there, I like to cook him some of his favorite meals. These guys, they miss home—all of them do. It's hard to be away from your family. But this will always be home for Tyler, no matter where he is."