An infinity pool creates a serene spot at the back of Erin DeBosier's midcentury-modern home. Photos by Melissa Oivanki.
A new view for the future unfolds for this homeowner
By Sara Bongiorni
Contemporary colors and materials define the new outdoor-living space at Erin DeBosier's midcentury-modern home in Meadow Lea.
Elements like the pool's stucco waterfall and landscaping featuring dark gray Mexican pebbles, bamboo and horsetail give the home a sleek, Los Angeles vibe, but the feel is also tranquil and nourishing, with a focus on comfort and nature.
"I love the peace," says DeBosier, owner of Red Door Interiors, the 18,000-square-foot home-decor and design shop she opened with her husband, Matt, in 2003.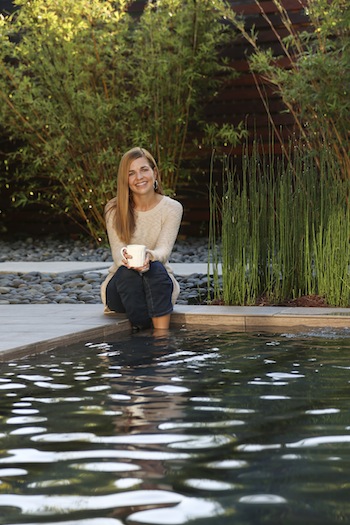 DeBosier's decision to buy this house stemmed from her longing for peace and tranquility and marked a turning point in a healing process that continues three years after she lost her husband to a brain aneurism. Matt DeBosier was 46. The couple had just celebrated their 10th wedding anniversary.
His loss still sometimes does not seem real, Erin says. "Talking about it helps," she adds.
Erin DeBosier is small and delicate, with striking green eyes and a relaxed demeanor. She grew up mostly in Alexandria, but her father's military career prompted family moves to Virginia, Oklahoma and Georgia.
Matt DeBosier was 6-feet, 2-inches and full of fun. He was a numbers guy, a certified public accountant with an instinct for good return-on-investment; he was also quick with praise and hugs for everybody, from his employees to store clerks. For years the Catholic High grad coached girls' and boys' middle-school basketball at St. Aloysius Catholic School.
The couple never looked back after a friend set them up on a blind date at The Chimes restaurant. They dated for four years, then got married in a small ceremony. Erin's sheltie, Scarlet, was her flower girl.
From the beginning, Red Door Interiors was a partnership in the truest sense, and a deeply personal one. Its first retail iteration was a booth at The Royal Standard off Perkins Road, where the DeBosiers sold sink vanities they designed and made from salvaged architectural elements.
They focused on the venture on weekends and after work at their day jobs, hers in human resources and his in business management.
"We had paths running through stacks of things in the living room," Erin recalls.
They scoured flea markets from New Orleans to Texas and hunted for interesting objects on overseas trips together. They were always building and beautifying. Together they purchased and remodeled half a dozen homes in Baton Rouge and Shreveport in the years before and after the opening of Red Door Interiors on Corporate Boulevard. In time, they opened a second retail location in Shreveport.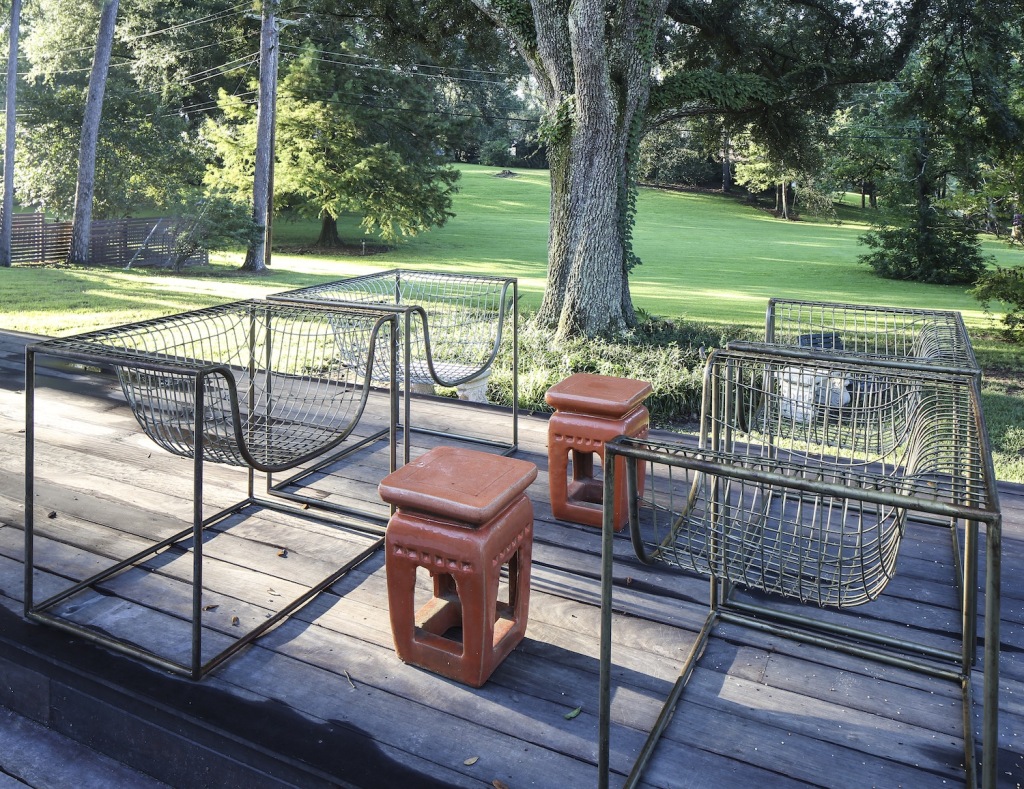 Even Red Door's name reflects a partnership that fused love and business. A prized memento from their honeymoon in France is a photograph of the red door of a rustic building on the grounds of a chateau in the Loire Valley.
The life they built together ended abruptly on Sept. 7, 2011. They were together at home when Matt had a seizure. Erin was rushing him to the emergency room when he briefly regained consciousness and cautioned her to drive carefully. He died early the following day.
"It was a blessing that we were together when it happened," Erin says.
Work sustained her after Matt's death, as did family, friends and the store's expertly trained staff. There were days when she did not come in to work, but she never took extended time off.
Matt had been Red Door's numbers man; she was the creative visionary. The challenges she faced amid her grief included deciphering computer passwords and figuring out which bills needed to be paid. The pace was exhausting, but work was also a useful distraction.
"I told myself I had to get up and do this because this is what we did together," she says.
At the time of Matt's death, the couple lived in a large, older home on Stanford Avenue. They planned to do a contemporary remodel but had not yet found time. After his passing, Erin planned to stay in the house—another connection to Matt. She found the sound of traffic along busy Stanford and the hubbub of LSU game-day weekends to be soothing.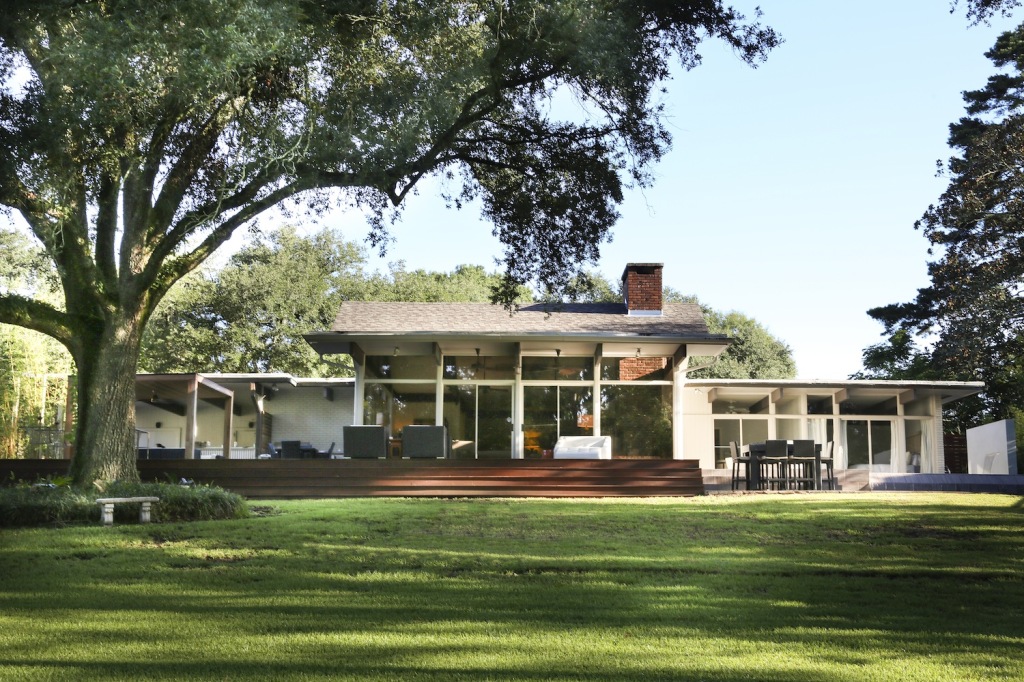 But about a year ago, she began to long for quiet. Her mother encouraged her to come see the Meadow Lea house after it went up for sale. Erin resisted the idea at first, but she eventually changed her mind after considering what Matt's response would have been to the abode.
"He would have said, Oh, yes, let's buy this house,' " she says.
Erin has looked for additional ways to simplify her life over the past year, including selling the Shreveport store. To date, the renovations to the Meadow Lea house have focused on the outdoor space. She will next turn her attention to its interior, first by adding more floor-to-ceiling windows that will look out onto the pool.
"There are so many things to do," she says. "Just carrying on this tradition of what Matt and I did is another phase of healing."