Great estates: Luxury homes at the top of the local market
---
9669 Highland Road — $1.899 million
Within the Walls: Designed by Tommie Cockfield, this French-style residence's white walls complement exposed beams, hardwood floors and antique features like arched front doors and crystal chandeliers. A light kitchen features stainless-steel appliances, a custom hood and a spacious island for entertaining. The master suite includes his and hers walk-in closets and a spa bathroom with an ornate vanity and soaking tub.
Lay of the Land: Tucked behind a Parisian gate, the grounds are adorned with four 325-year-old oak trees, as well as brick-paved walkways and lush landscaping. The backyard features a large patio complete with an outdoor kitchen, fireplace and hot tub. Moving further, a cocktail pool is held in privacy thanks to vine-covered walls.
Contact: Ann Mullins, 763-3314
By the Numbers:
4 bedrooms
3 bathrooms
2 half baths
5,203 square feet
---
15124 Copping Drive — $1.85 million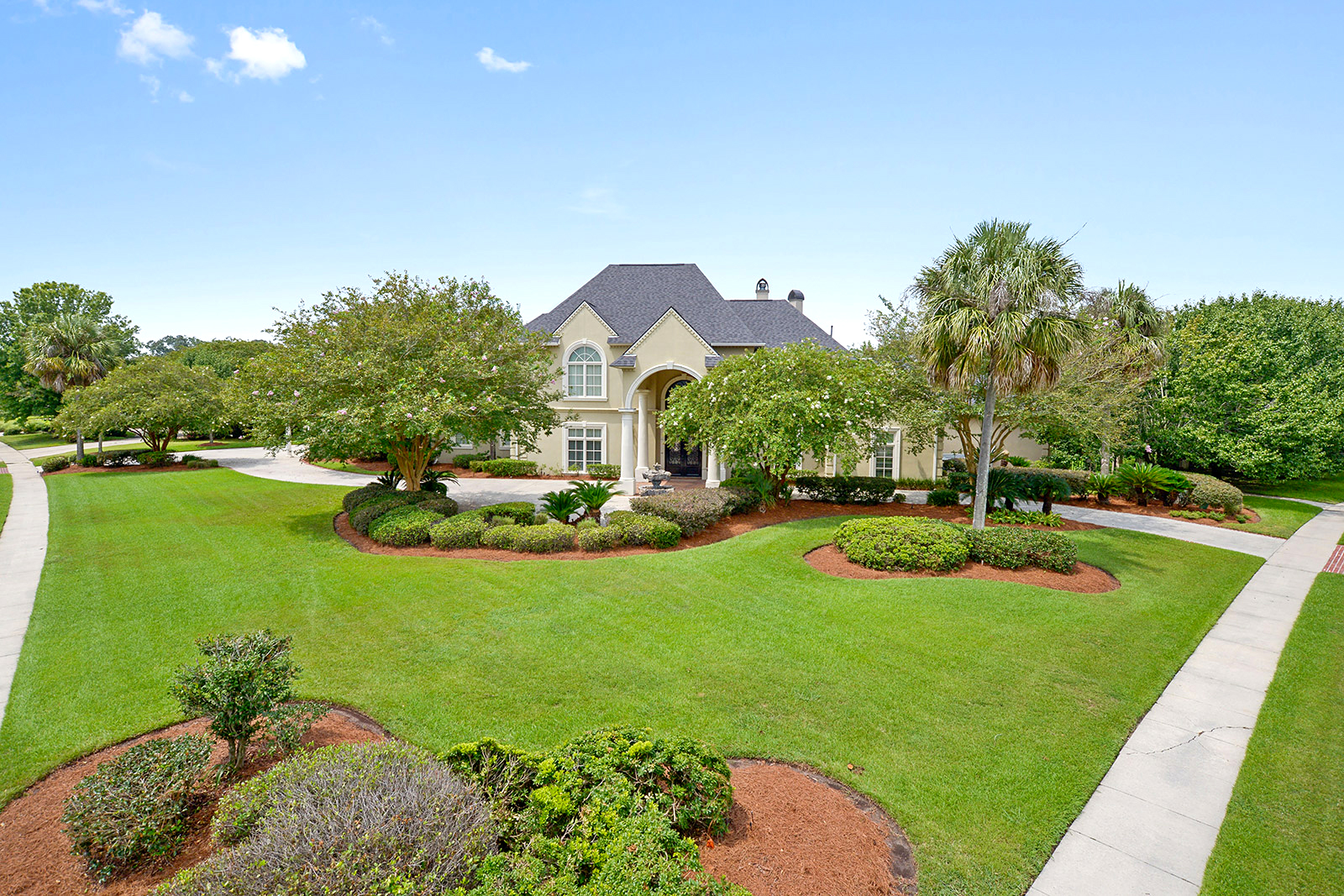 Within the Walls: On 1.1 acres in University Club, this Mediterranean-style home features everything from a wine cellar to a 12-recliner home theater to a hidden panic room. The ceilings reach 20 feet, while marble floors lie underfoot. The home's kitchen is fit for entertaining with two pantries, granite countertops and Viking appliances. Across the hall, the master bedroom includes a sitting area, a fireplace and his and hers bathrooms.
Lay of the Land: Stacked windows throughout the home showcase the large backyard complete with a putting green, pool and slate-floored outdoor kitchen. An arbor anchored with columns divides the entertaining area and the full-size basketball court, which is framed by palm trees.
Contact: Lenore Roberts, 769-1500
By the Numbers:
7 bedrooms
7 bathrooms
2 half baths
9,334 square feet
---
17930 Augusta Pointe Court — $1.695 million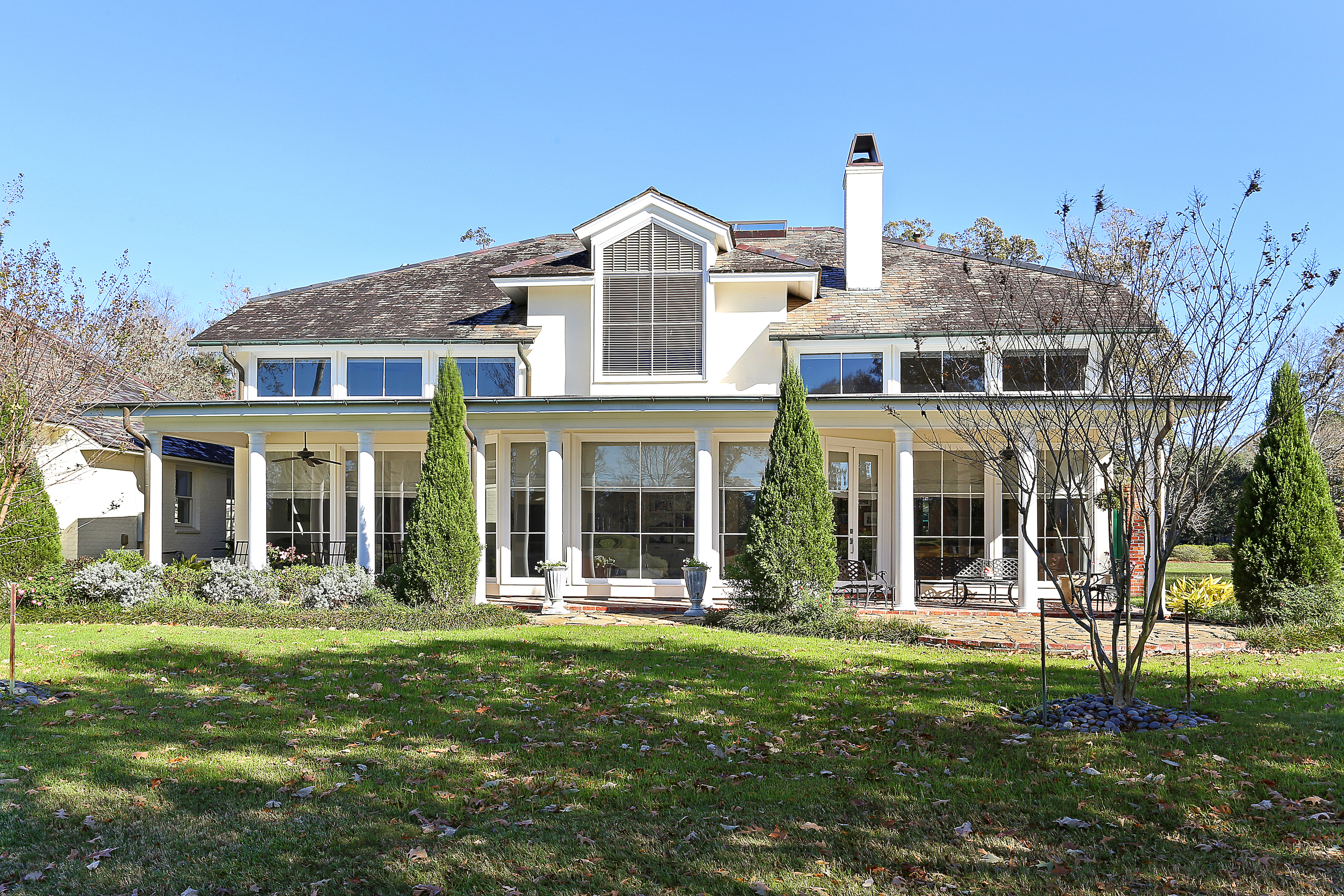 Within the Walls: Bringing contemporary to the Country Club of Louisiana, this home's award-winning design by Washer, Hill and Lipscomb delivers open and airy living spaces from kitchen to bedroom. Antique heart-of-pine wood floors guide guests through the recently renovated rooms. The master suite features a bathroom covered in honey onyx, with a modern soaking tub. A gourmet kitchen boasts a gas Wolf range, two gas ovens and wine storage, as well as a view of the backyard.
Lay of the Land: An outdoor entertaining area is tucked away in a lush courtyard, complete with a heated cocktail pool. Wide windows throughout the home showcase the neighborhood's golf course.
Contact: Quita Cutrer, 752-3100
By the Numbers:
4 bedrooms
4 bathrooms
1 half bath
4,934 square feet
---
867  Woodgate Boulevard — $1.595 million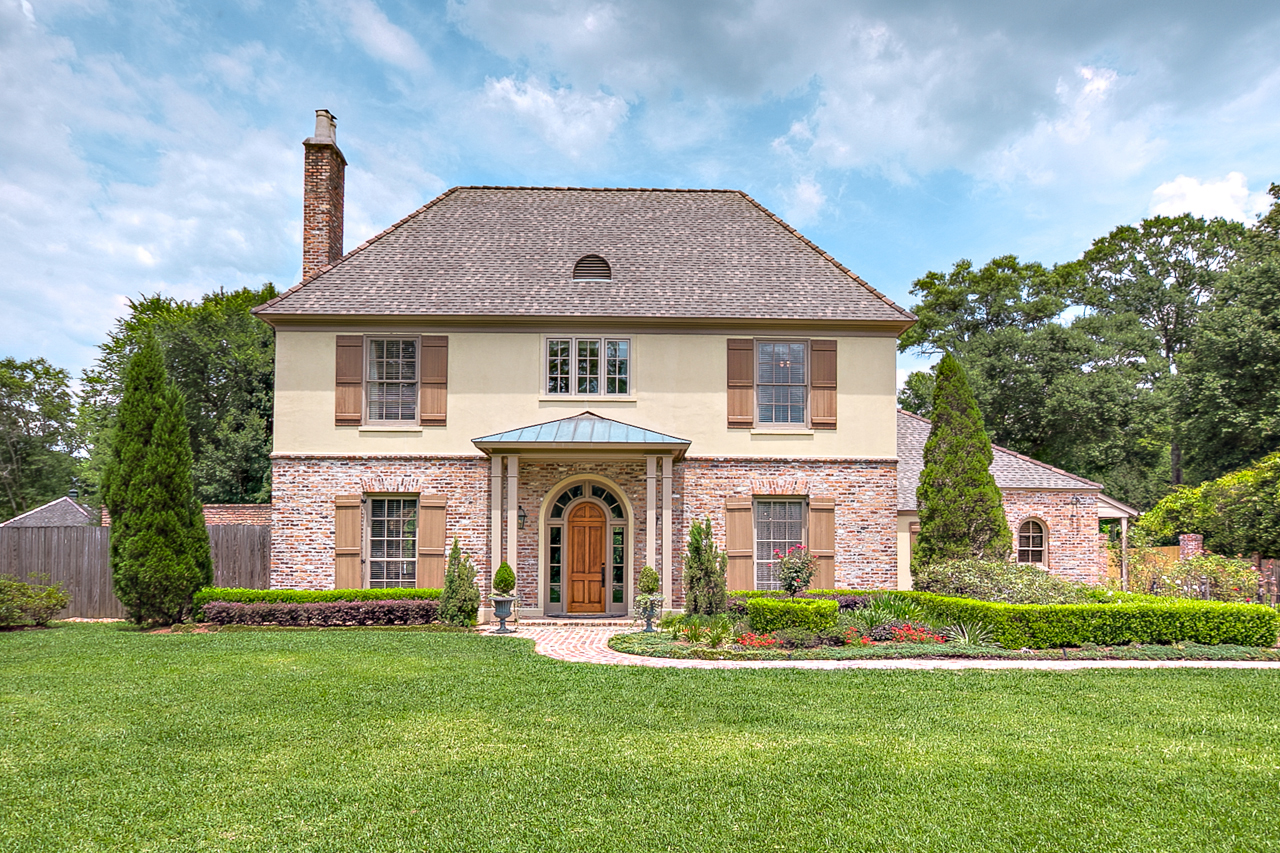 Within the Walls: In the Woodgate subdivision, this French-style Ike Capdeville design features antique heart-of-pine floors that transition into brick as guests make their way into the kitchen and living spaces, which are highlighted by exposed beams, brick accent walls and wood-burning fireplaces. The kitchen features a large L-shaped island and high-end appliances including a six-burner gas range, double ovens and a wine refrigerator. The first-floor entertaining space also includes a media room with recliners and blackout curtains.
Lay of the Land: On three acres, the grounds of the home are professionally landscaped, with sprinklers and a French drain system. In the backyard, two porches, a pool, a hot tub and an outdoor kitchen area form an entertainment area with access to an outdoor shower and conveniently located bathroom. Gulf South solar panels adorn the roof to lower energy costs.
Contact: Cathy Carmouche, 769-1500
By the Numbers:
5 bedrooms
4 bathrooms
2 half baths
5,512 square feet
---
17321 Masters Pointe Court — $1.545 million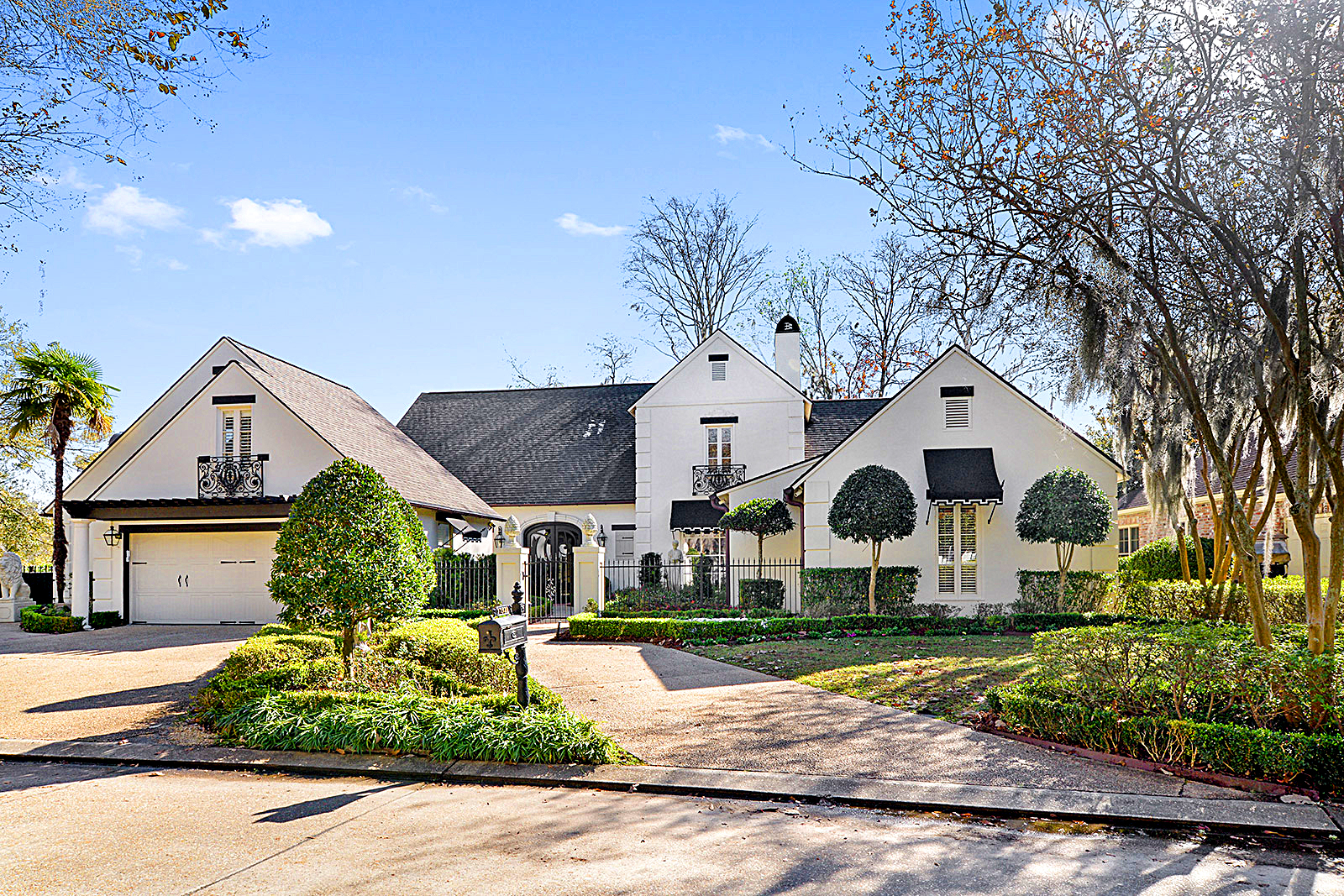 Within the Walls: Stylized wrought-iron pieces welcome guests to this Country Club of Louisiana home, along with travertine floors, crown molding and designer fixtures. Gas fireplaces are found both upstairs and down, with one incorporated into the master suite's sitting area. The master bathroom features granite countertops, a spa tub and a walk-in closet. Each of the home's spaces features views of the neighborhood's woodland and golf course areas.
Lay of the Land: Light painted brick and black awnings elevate this home's curb appeal. Manicured hedges and moss-covered trees frame the home from the front yard to the back. A saltwater pool fills the back corner of the home's fenced backyard, while a generator keeps everything running at all times.
Contact: Michelle Rousse, 504-952-2742
By the Numbers:
4 bedrooms
3 bathrooms
2 half baths
5,369 square feet
---
120 Kenilworth Parkway — $1.5 million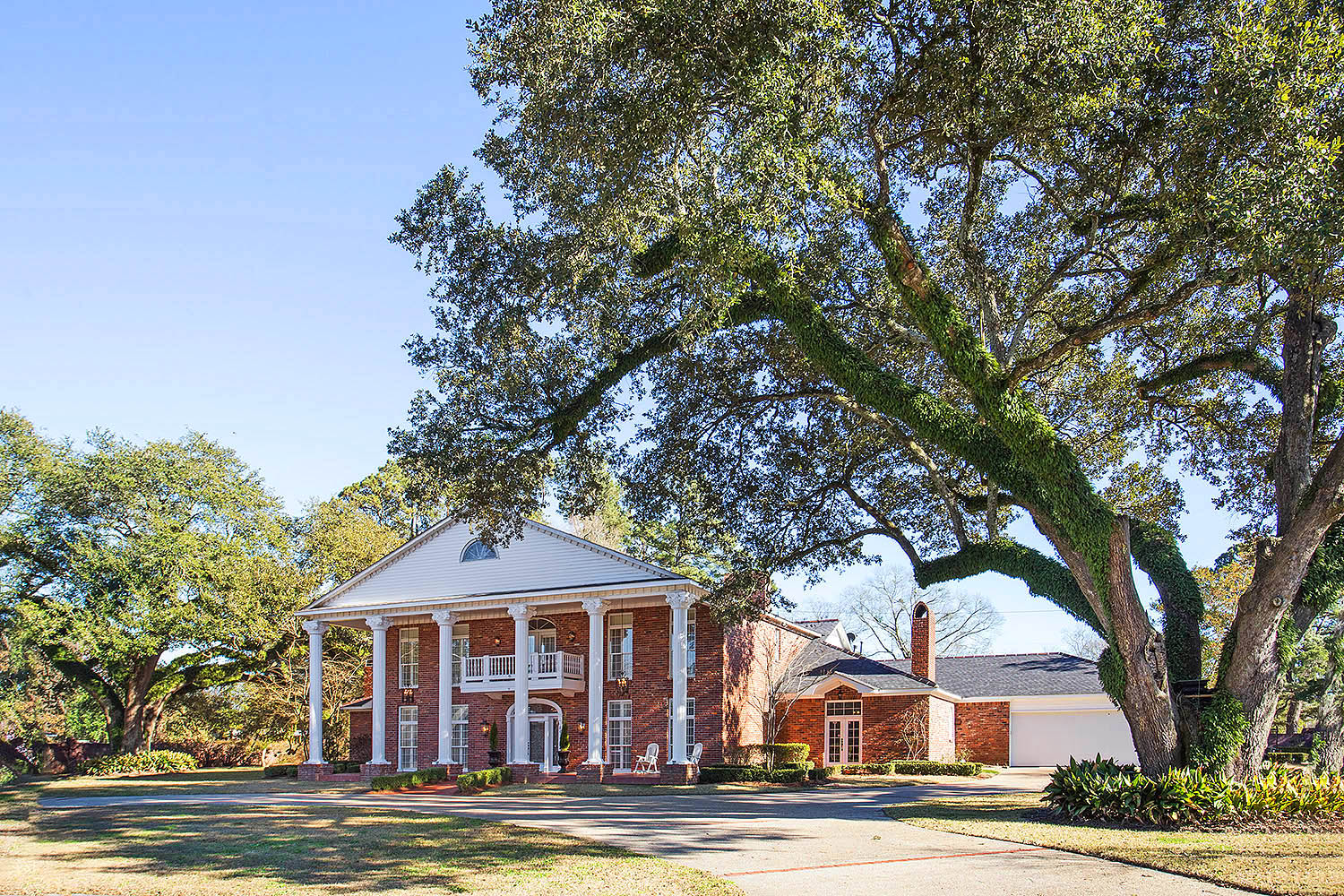 Within the Walls: Located right off Highland Road, this plantation-style home's brick façade, white columns and 200-year-old live oak trees are recognizable to people across the Capital City.  Upon entry, Italian marble floors and crystal chandeliers greet guests as they make their way through custom doors taken from old New York buildings. An elevator makes the second floor's Danish oak wood floors and three bedrooms easily accessible. Downstairs, a custom kitchen is located beside a family room with 30-foot cathedral ceilings.
Lay of the Land: The home is granted privacy by a brick wall that borders the property, while classic landscaping is woven throughout the grounds. Right off the kitchen, a large back patio provides optimal entertaining space.
Contact: Darryl Brasseur, 939-5258
By the Numbers:
4 bedrooms
4 bathrooms
1 half bath
7,451 square feet