Great Estates: Luxury homes at the top of the local market
---
17835 E. Augusta Dr.
$4.236 million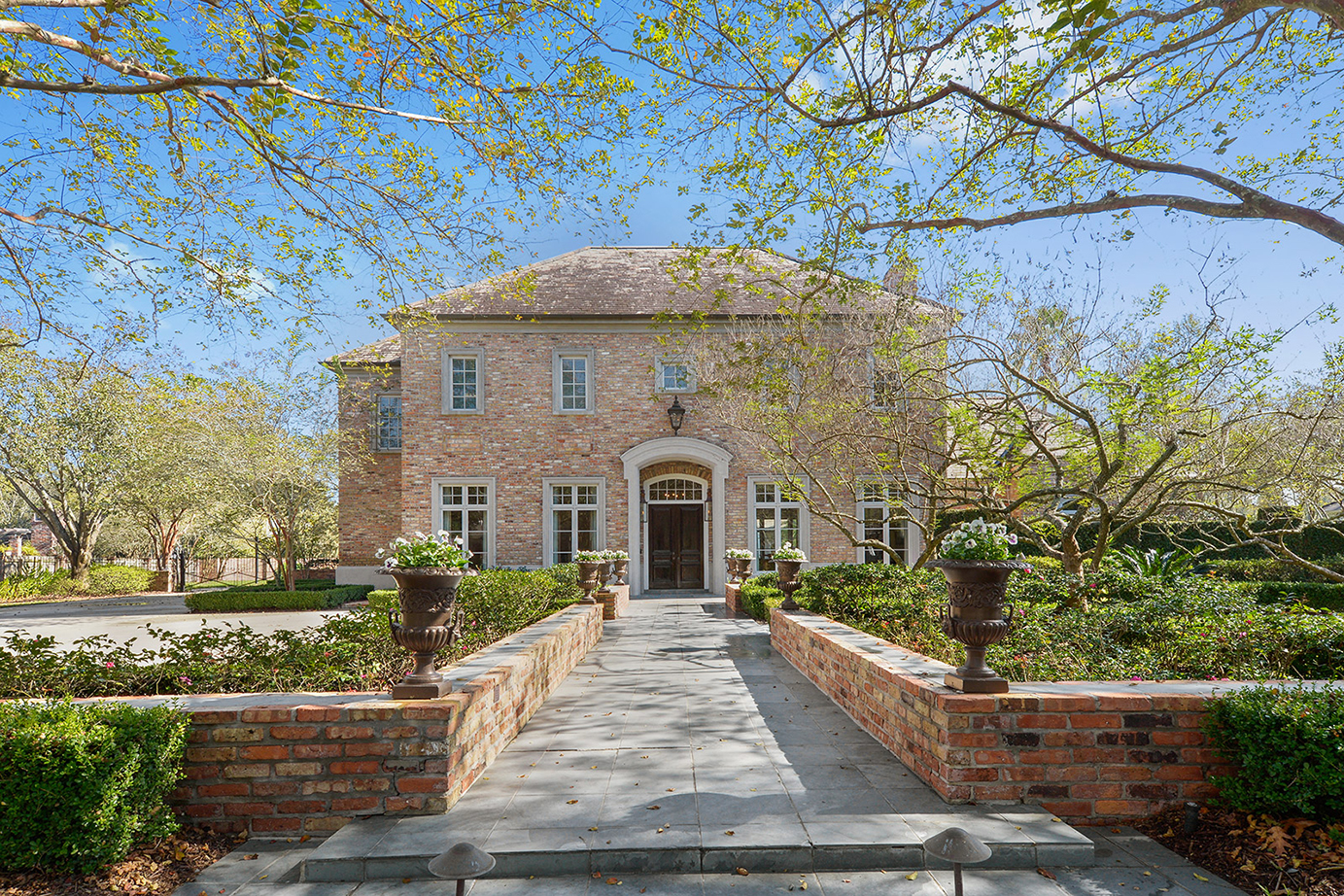 Within the Walls: This French-style home in the Country Club of Louisiana offers historical detailing throughout but was built with tomorrow in mind. Walls were constructed with steel, eaves along the roofline are concrete and double brick fencing offers additional privacy along with an electronic iron gate. Antique heart-of-pine floors are from churches in St. Francisville, the living room boasts an antique French mantel, and the antique hand-chiseled slate roof with copper nails is maintained by Cribbs Inc. An additional 1,500-square-foot guest house, complete with top-of-the-line appliances, gives homeowners plenty of reason to entertain.
Lay of the Land: A gunite pool, two covered porches, three fountains and a citrus garden on the side extend the living space to the outdoors. A pigeonnaire wine cellar has a new HVAC unit to preserve wines and champagne.
Contact: Julie Clark, 225-333-6197
By the Numbers:
5 bedrooms
4 bathrooms
2 half baths
5,606 square feet
---
 6921 Highland Rd.
$2.95 million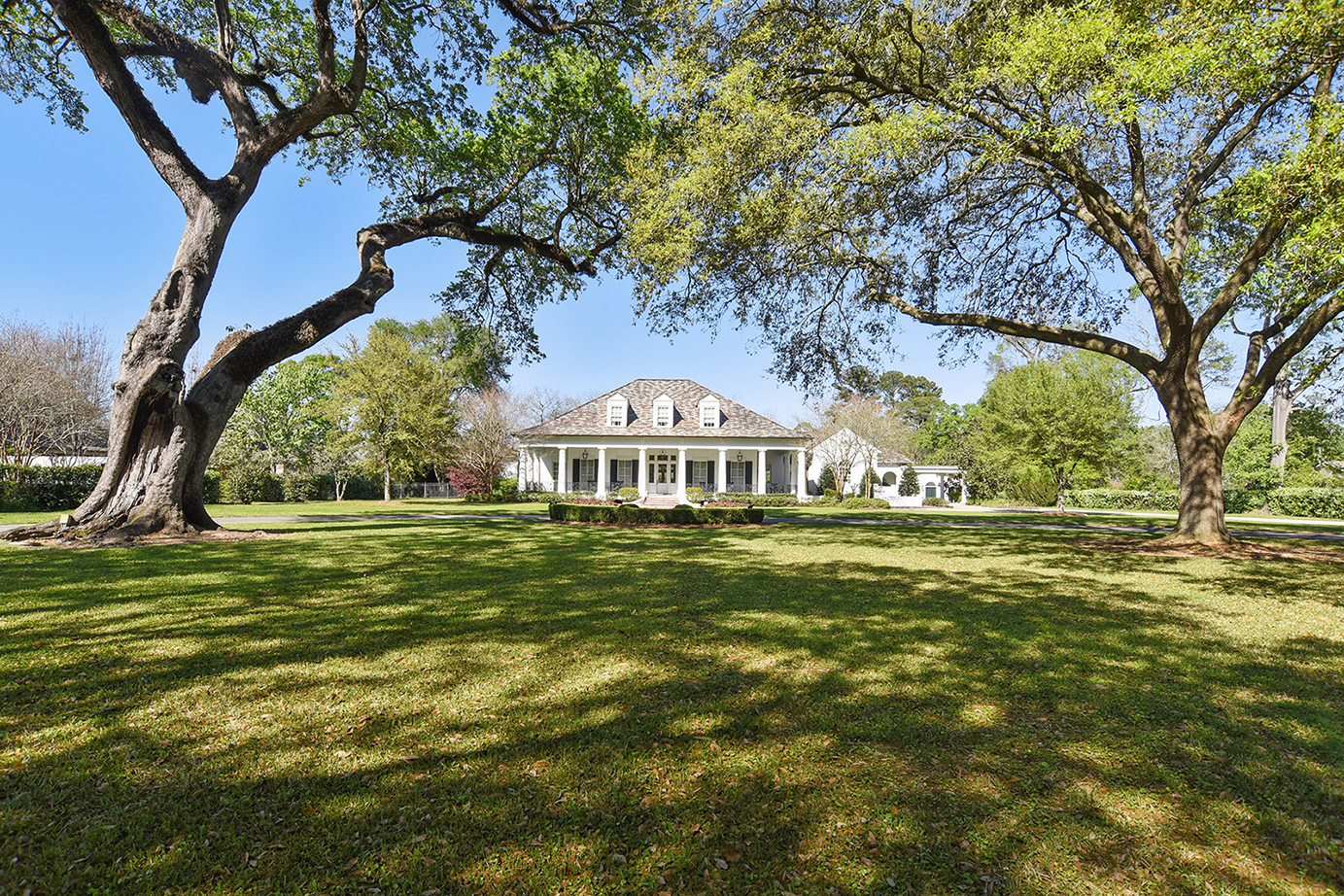 Within the Walls: This home—designed by Remson-Haley Architects and built by Newt Ogden in 2005—offers quality details and materials, beginning with the ample porches in front and back. It's a family-style house with a significantly sized kitchen and keeping room, laundry area and living space along with a master suite that includes an office or exercise room.
Lay of the Land: This house sits on four acres and includes a pond, saltwater pool and storage workshop. The backyard is enclosed, trees and shrubs are lighted, and the entire yard has a sprinkler system. A Buzz-Off system keeps insects at bay, and a whole-house generator kicks in when the electricity goes off.
Contact: Ann Mullins, 225-281-1196
By the Numbers:
4 bedrooms
3 bathrooms
1 half bath
5,247 square feet
---
846 Myrtle Hill Dr.
$2.85 million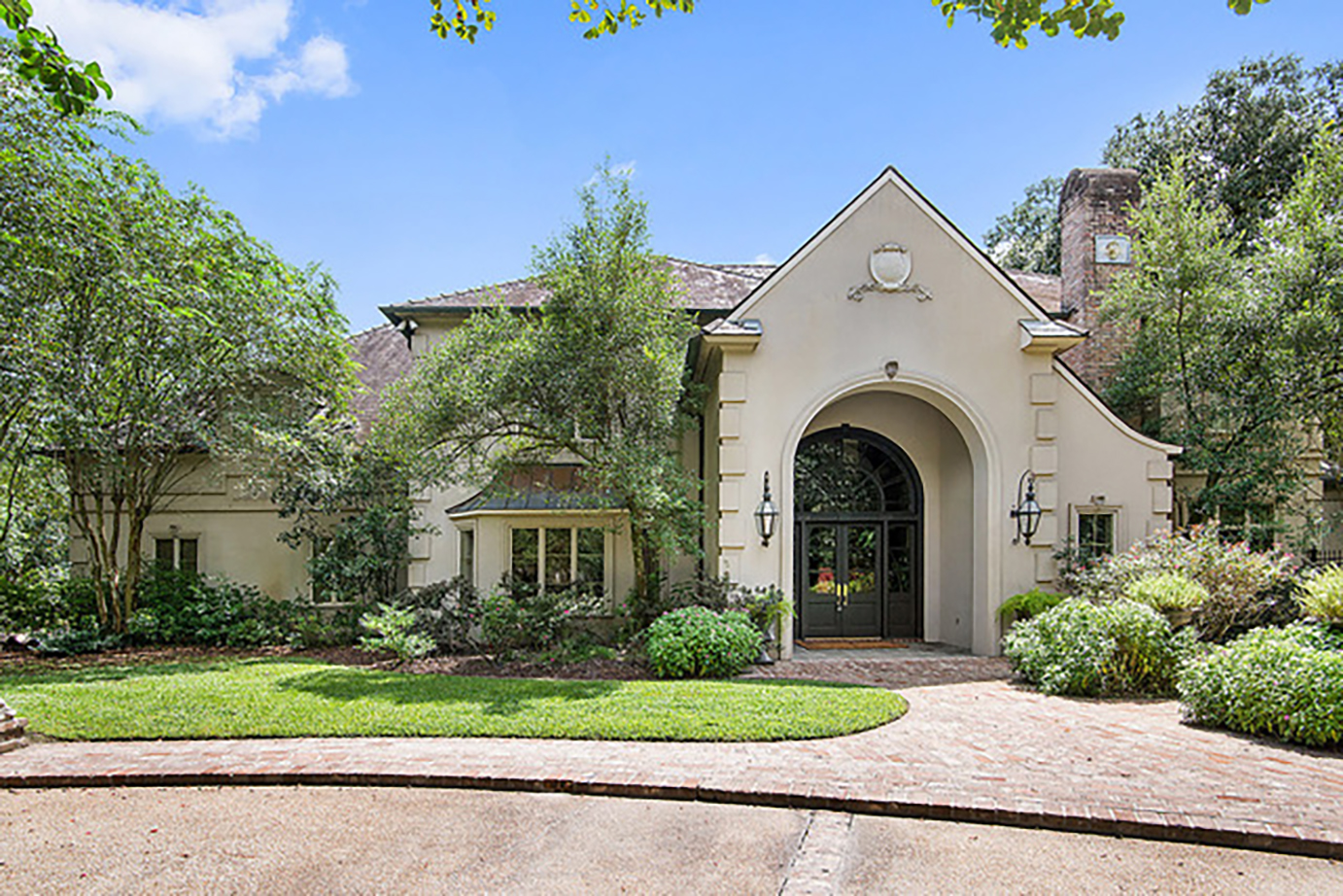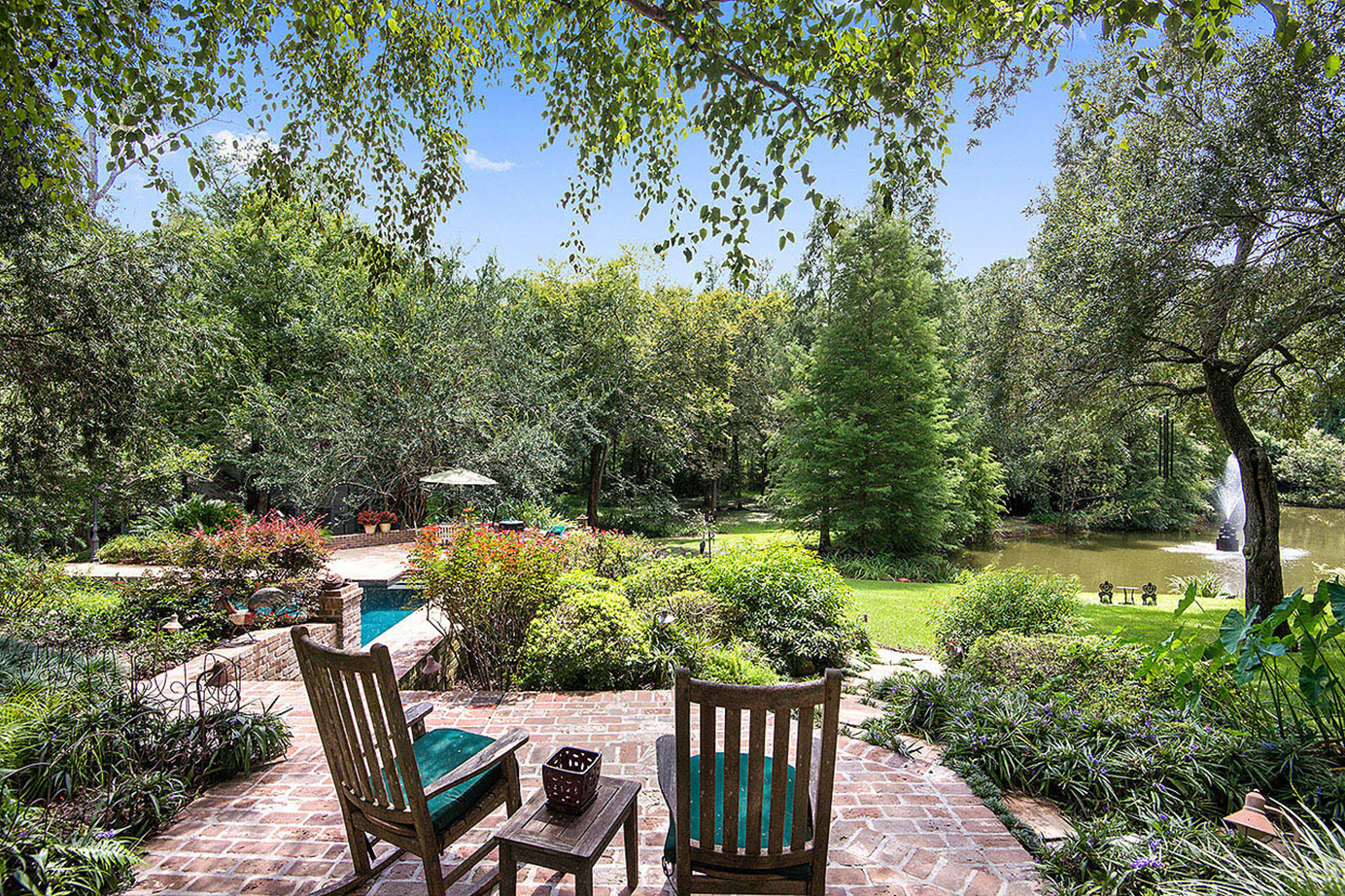 Within the Walls: A grand foyer, built-in bookcases and three indoor fireplaces are some of the amenities that make this estate in The Myrtles stand out from the rest. An upstairs library and an upstairs butler or nanny quarters also make it unique.
Lay of the Land: This house is situated on four acres of land in the middle of town. The  outdoor retreat is designed by Edward Jenkins and includes a gunite pool, fully stocked pond with fountain, and outdoor kitchen and a two-story workshop.
Contact: Paige Knobles, 225-200-7814
By the Numbers:
7 bedrooms
7 bathrooms
1 half bath
7,908 square feet
---
7811 Richards Dr.
$2.8 million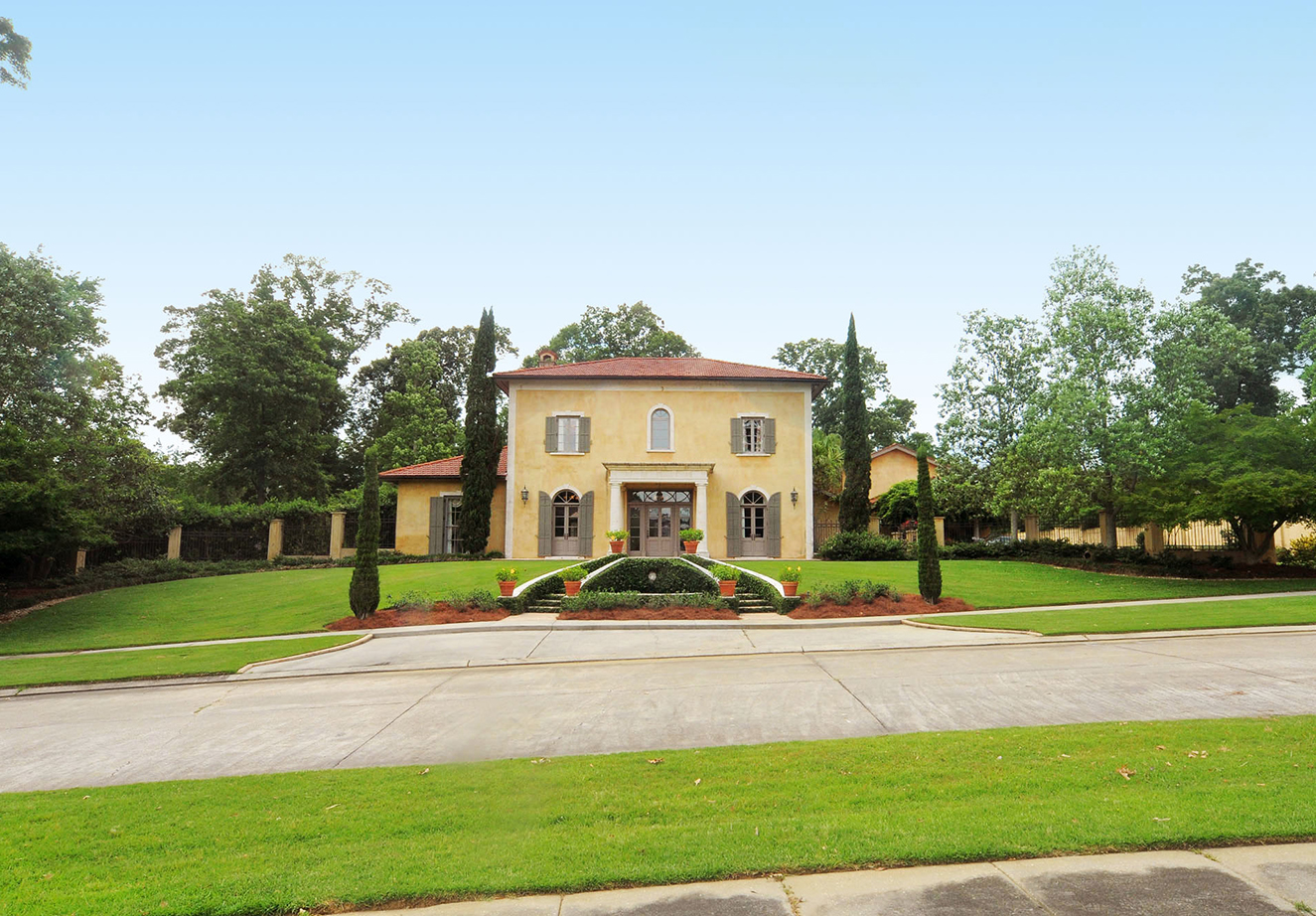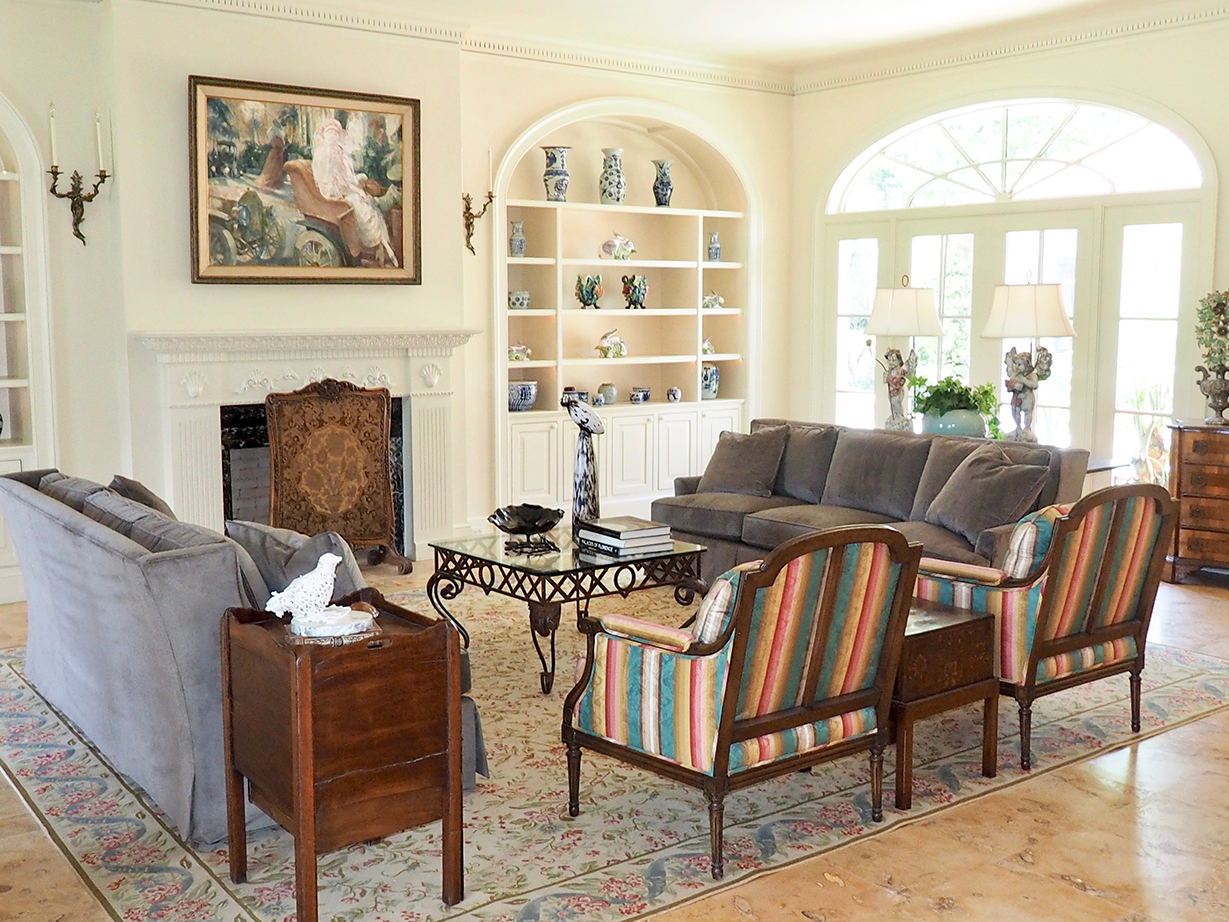 Within the Walls: This house, designed by Al Jones, features Italian architecture including large archways throughout the interiors and limestone columns on the exterior, along with stucco over the brick façade. Spacious rooms throughout the house offer courtyard or pool views. And at the end of the marble foyer is a secret passageway to a guest suite.
Lay of the Land: Stucco privacy walls, lush landscaping and more than 2,700 square feet of porches, walkways, garages and storage allow this home to live even larger than it is. This is the only house in the Bocage and Jefferson Place neighborhood with a private entrance that gives it access to Jefferson Highway. An additional adjoining lot can be purchased on the side of the house.
Contact: Gloria Carter, 225-229-5589
By the Numbers:
4 bedrooms
4 bathrooms
1 half bath
6,806 square feet
---
2715 Windrush Way
$2.095 million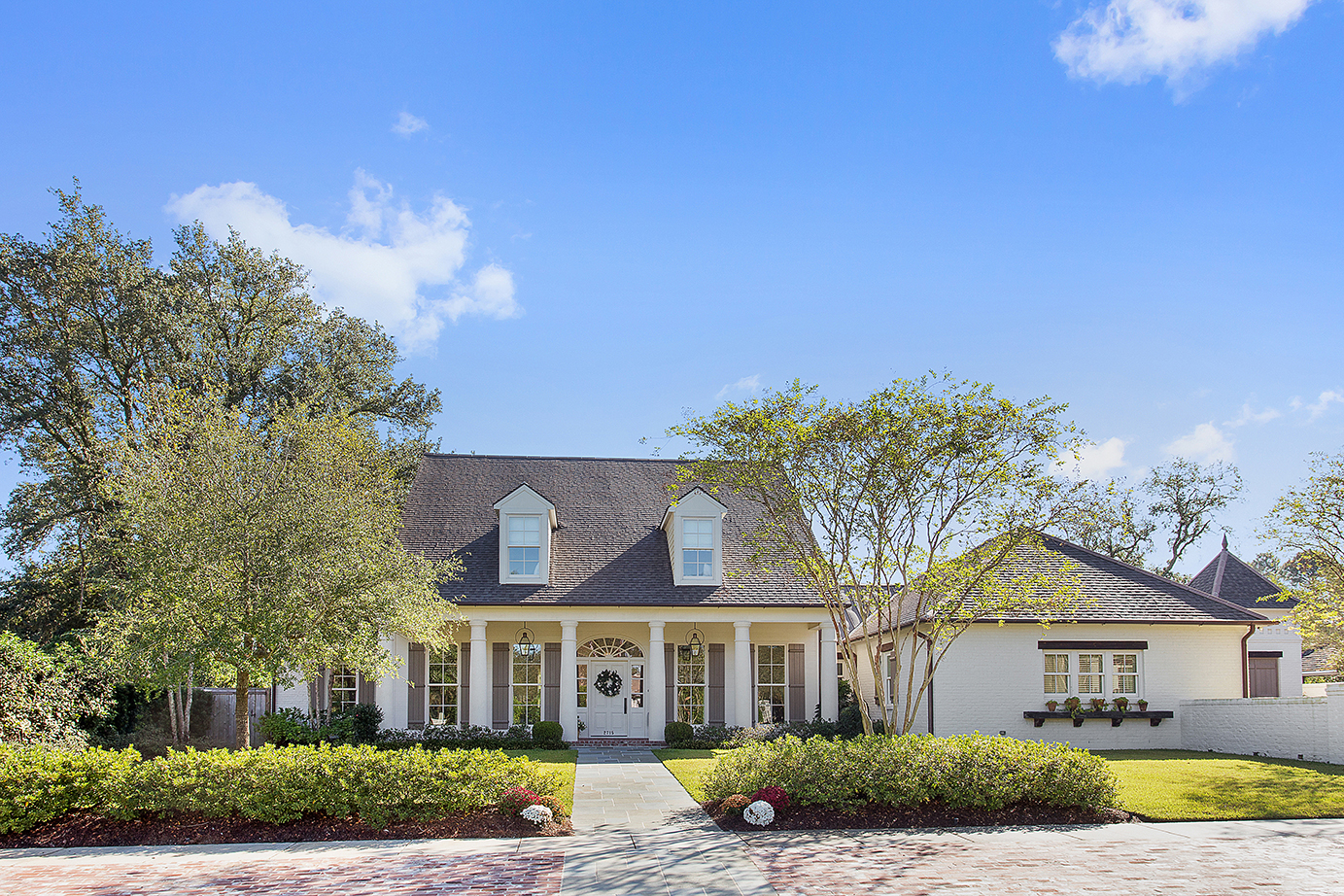 Within the Walls: This two-year-old home in Bocage features wide-plank dirty-pine flooring, 11-foot ceilings with antique beams, and plenty of living area. It boasts his-and-her offices on the main level, two laundry rooms and a upstairs media room along with a kitchen that has three sinks, two Sub-Zero refrigerators and a Wolf 8-burner stove.
Lay of the Land: A cabana with a fireplace, grilling station, half bath and outside shower is located adjacent to the pool with a chiller. There is a Tesla car charger, a mosquito misting system, and a whole-house generator to keep things comfortable. A pigeonnaire offers extra storage.
Contact: Quita Cutrer, 225-413-8874
By the Numbers:
5 bedrooms
5 bathrooms
1 half bath
5,804 square feet
---
 7055 Richards Dr.
$1.995 million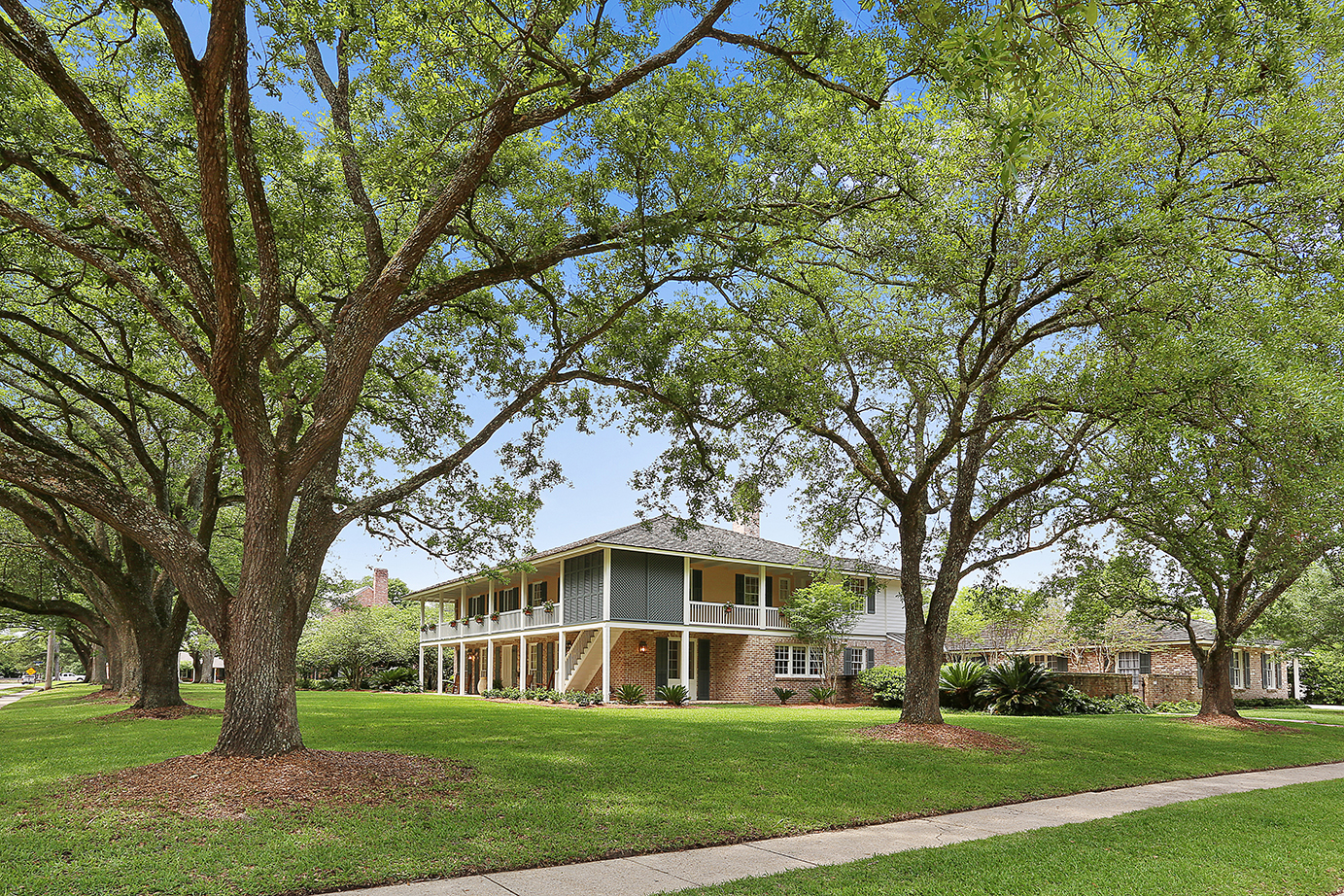 Within the Walls: A classic A. Hays Town home built in 1964, this newly renovated house hasn't lost the integral designs that make it stand out. Unique features include 150-year-old heart-of-pine floors, 200- to 300-year-old cypress beams, cypress cabinetry and new marble countertops.
Lay of the Land: Town designed the courtyard and patio with New Orleans hard tan bricks and a fountain he selected in Guatemala. The cedar shake roof—installed in the mid 2000s— is treated, fire retardant and has a 50-year warranty. A 1,120-square-foot guesthouse is unfinished but can be completed to fit the needs of the new owner.
Contact: Quita Cutrer, 225-413-8874
By the Numbers:
5 bedrooms
4 bathrooms
5,171 square feet
---
18221 S. Mission Hills Ave.
$1.988 million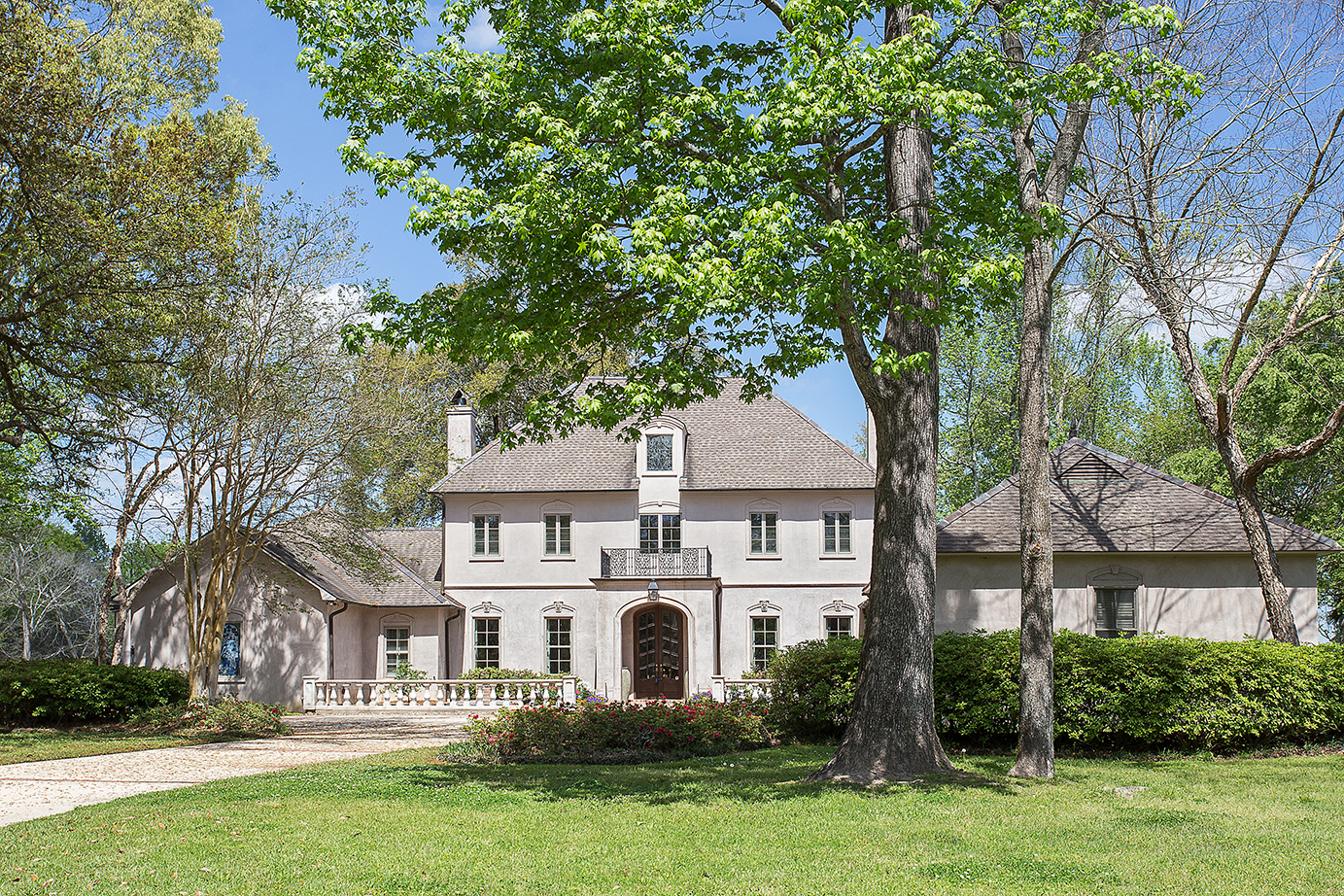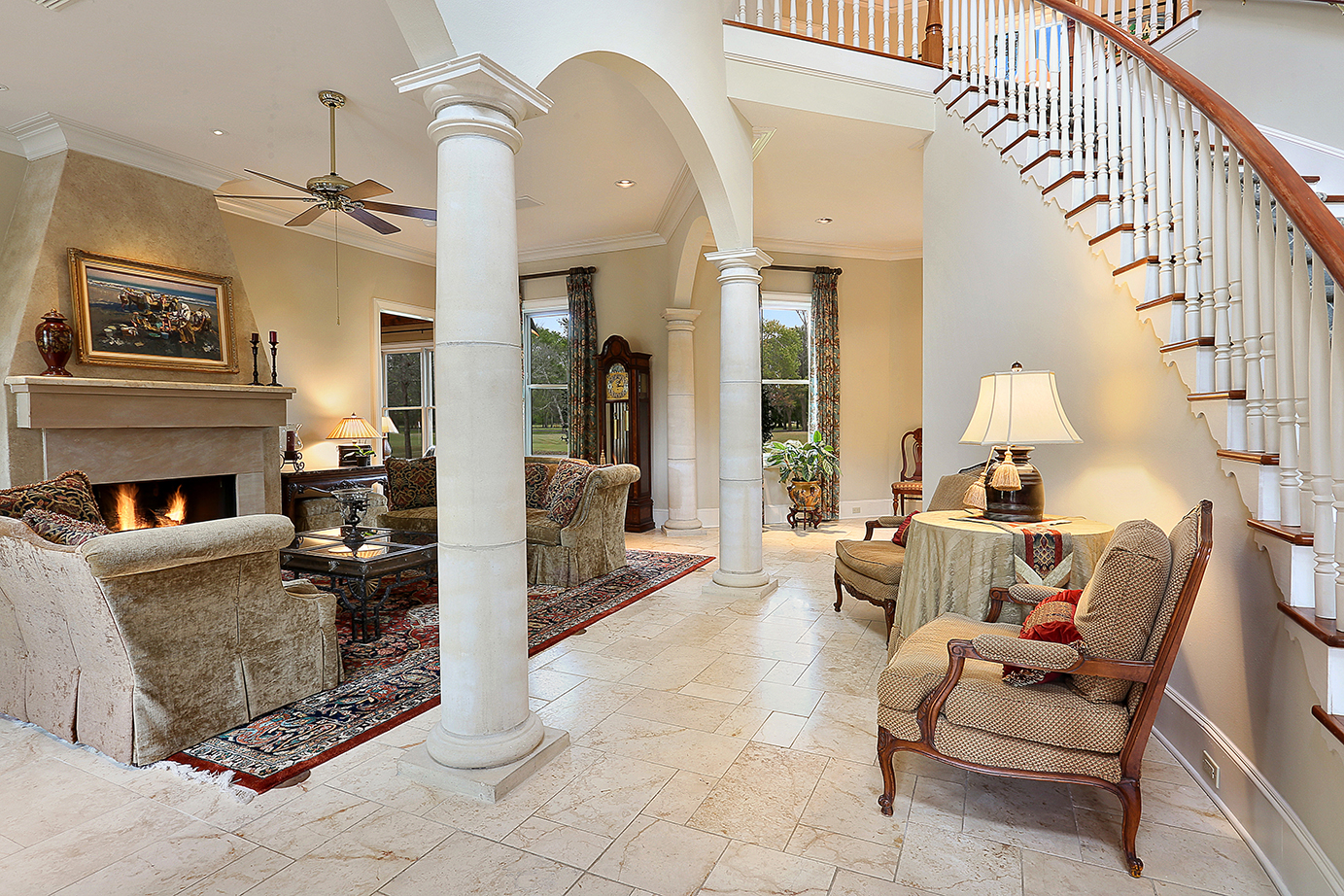 Within the Walls: Built in a traditional French style, this Country Club of Louisiana home offers spacious rooms and large windows throughout the house. Two living areas flank a curved staircase, and a hand-painted trompe-l'oeil design tops the ceiling in the dining room. A wet bar, library, office and sun room complete the scene.
Lay of the Land: This well-landscaped home overlooks the golf course and a lake in the rear, and it offers a whole-house generator.
Contact: Jerry Del Rio, 225-218-0888
By the Numbers:
4 bedrooms
4 bathrooms
1 half bath
6,123 square feet