Good to know: Home smart home
Only a handful of years ago, speaking the phrase "home automation" would have garnered nothing but confused stares or speculation about the technologies of science fiction. But in this present age of innovation, home automation is slowly becoming commonplace for common people. "Now, we can do things like press a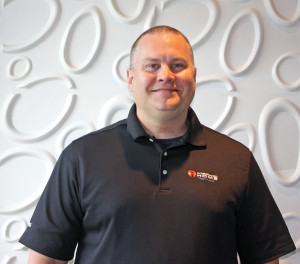 'Welcome Home' button and, based on the set of decision criteria we program, automatically turn on lights, play my favorite Pandora station, or set the thermostat to 70," says Paul Lowrance, co-owner of Integrated Home, a local home theater and automation integration firm. Below, Lowrance expands on this vision of the future, and on what homeowners should know before diving in.
Staying secure
Remote-controlled alarm systems can now be integrated so that outdoor flood lighting will flash when a burglar alarm goes off. The same alarm trip could also turn on every light in the house, but turn off all lights in the bedrooms. To stay extra safe, automation systems often require a username and password to arm and disarm.
More movies
Compared to traditional lamp-based projection systems that last a mere 3,000 hours, new innovations in home theater technology include LED and laser-based systems whose improved colors and Ultra HD 4K resolution can last up to 30,000 hours.
Sound of music
The Sonos brand still leads the way in multi-zone wireless music systems, which have become popular with Integrated Home customers. Clients can use their smartphones or tablets to wirelessly play music through any room of the house, whether from Pandora, iTunes or any other streaming service.
Savvy settings
One cool new feature called geofencing can even make automation decisions based on your phone's location. If you're more than five miles from your house and driving farther away, for example, your phone will arm your security system, close your garage doors, and lock the house without lifting more than your finger.
Ground up
If you are building a new home without a robust networking infrastructure, you are making a mistake. Automation is quickly becoming a standard in high-end homes and will only become more readily available as the years go by.
Energy evolution
Things like climate-control thermostats help people manage a schedule and override temperature settings from anywhere, conserving energy that may otherwise have been wasted. Also, lighting control like dimmers or LED lights help homeowners save money and power in the long run.