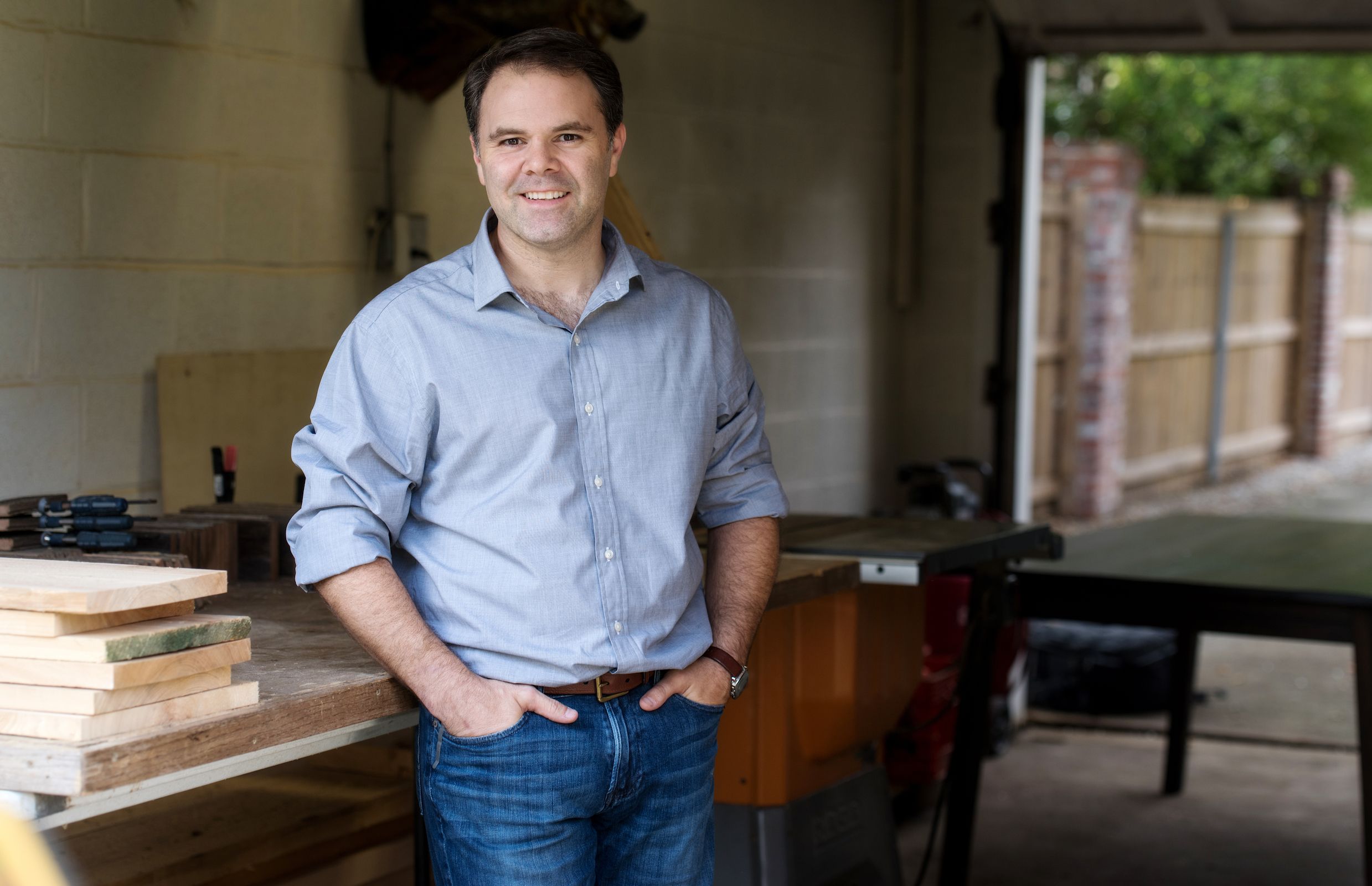 Going with the grain: Joey Cataldie uses an old Louisiana material to make modern and plantation-style furnishings
---
Joey Cataldie only works with one material, and that's cypress.
His handcrafted, classically styled tables, desks, benches and religious niches are throwbacks to the traditional pieces found in old Louisiana plantations and farmhouses.
"It's easier on the tools, and it's popular in Louisiana," Cataldie says of the soft wood. "People love their cypress."
The state tree of Louisiana, bald cypress is popular in the Pelican State for a number of reasons, Cataldie says. "I think the heritage—the cultural significance—of it attracts a lot of people," he says. "The old furniture that was constructed by the Cajuns, a lot of it was cypress they harvested because it was so abundant in Louisiana."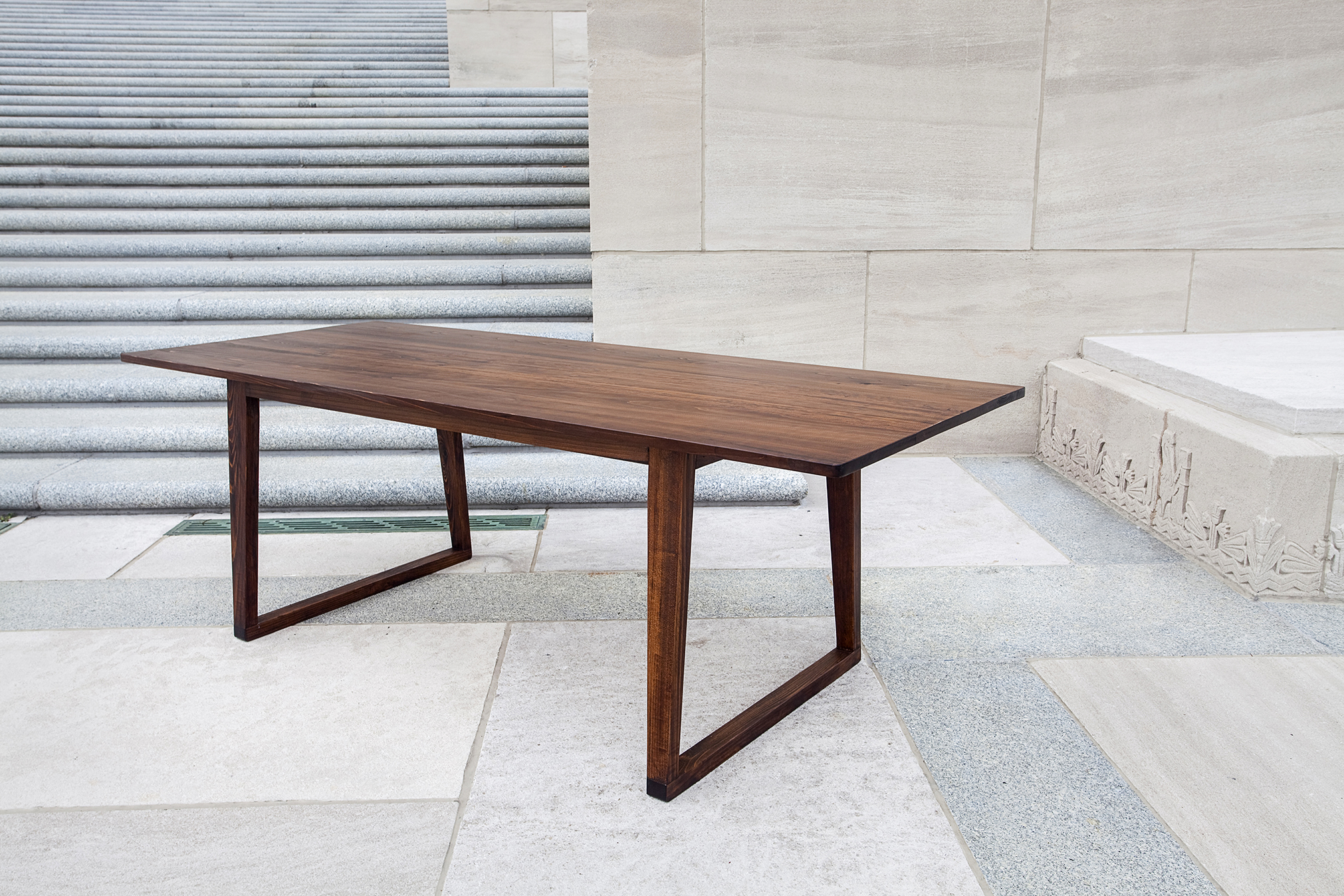 Old-growth cypress is warm and even without staining has a tight wood grain with a natural golden-reddish color, Cataldie says. Newer cypress is a lighter color with a looser wood grain that takes stain very well, he adds.
Spending his whole life in south Louisiana—except for a six-month stint in Florida—has certainly influenced Cataldie's work. Raised in Baton Rouge, Cataldie, 41, says he has always enjoyed "creating," whether through his own artwork or helping his dad build rabbit hutches as a boy.
Cataldie's mother, a Francophile, also influenced his woodworking influences later in life. "She dragged me through every antique store between Magazine Street and Seaside, Florida, as a child," he says.
Cataldie was originally attracted to painting and drawing while attending Episcopal School and taking AP art classes, he says. After graduating from LSU in 2001 with a degree in English and creative writing, he says he didn't have a whole lot of direction, so he and his brother opened a finance company. He says he also made a "half-hearted attempt at graphic design" on his own, but neither of these jobs were great fits for him.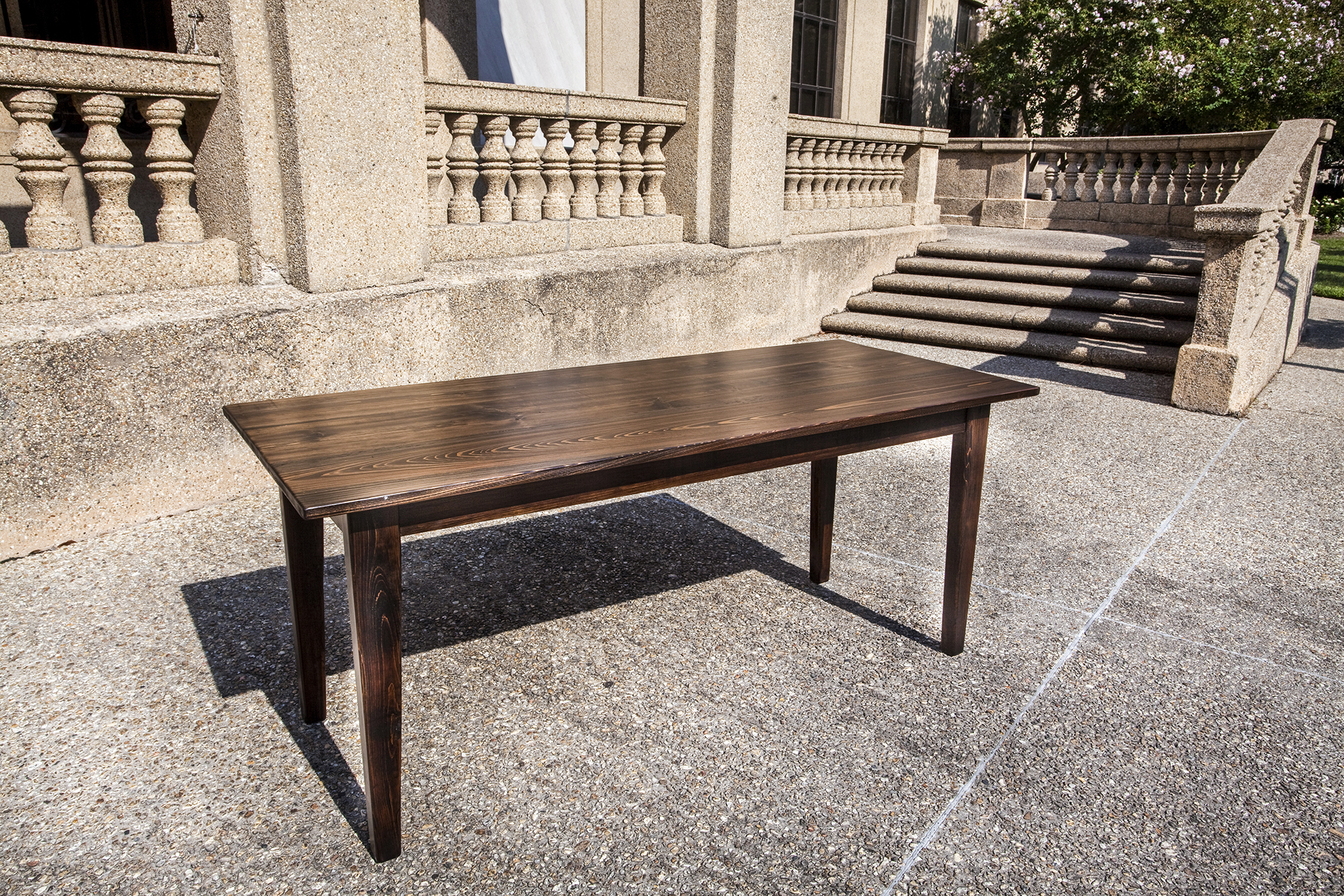 He ultimately decided to go back to school and enrolled at Southern University Law Center, a school that allowed him to take classes part-time his first year while continuing to work a little with his brother and later as a clerk in a local judge's office.
Meanwhile, he helped make ends meet by fixing up old furniture and selling it. "I gave that a shot and built a little desk and was like, 'Well, that actually worked," Cataldie says.
He says he soon realized the original pieces he was restoring were in such poor condition, he was practically building brand-new pieces from scratch.
Cataldie graduated with a law degree in 2009 and now works as an attorney for Prendergast Law Firm in Baton Rouge, where he specializes in family law.
He has a modest woodworking shop at his home in the Old Goodwood neighborhood, the same neighborhood he grew up in, where he saws and sands mostly on nights and weekends. He completes about four pieces of furniture each month.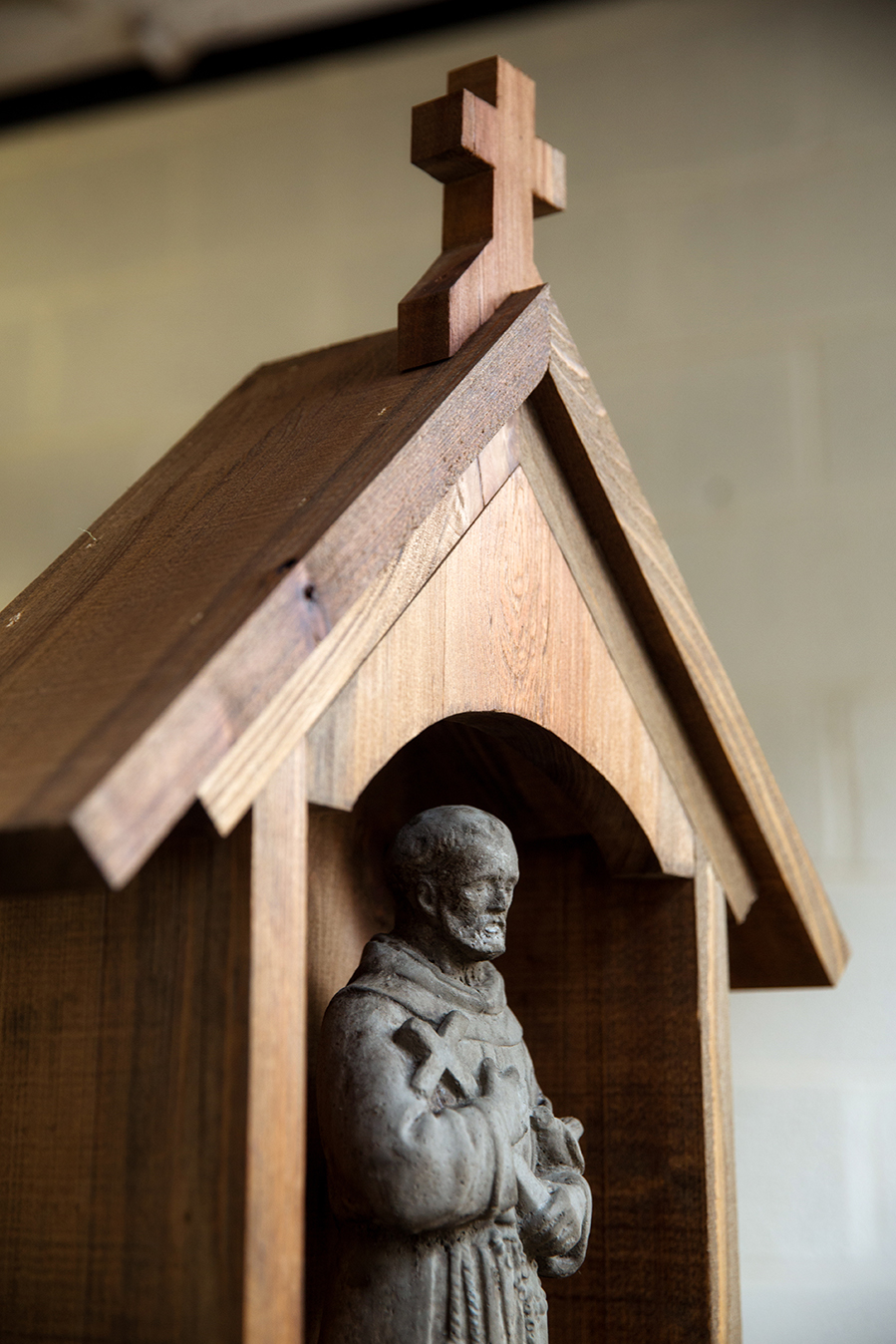 "It's tough," he admits, adding that he is expecting his first child in 2018 with his wife Jennifer. "I kind of squeeze in time on the weekends."
He says he was also inspired by woodworkers at the LSU Rural Life Museum. In the beginning of his carpentry business, he would frequently visit and learn from these craftsmen's work, going so far as to stoop down and study the undersides of their handmade tables.
Today, Cataldie builds custom-made pieces, but one of his best-sellers is an Acadian-style dining table with tapered legs. But just because he works with a traditional material doesn't mean he can't add a touch of modernity. His customers also love a more contemporary design he calls the Ogden table, which features sleek legs canted outward at a 5-degree angle and joined by a solid crossbeam.
"I do some modern," Cataldie says. "But I give it some warmth. I want it to look like it's created by hand, because it is."
His St. Francis niches are also popular and range in size, he says.
Cataldie's lead time for orders is usually between six to eight weeks, although that can be longer around the holidays, he says. His target audience is seeking unique, quality pieces of furniture, he says.
"I want something made out of solid wood that will last forever," Cataldie says customers tell him. And that is what they get.
Learn more at jccypress.com.