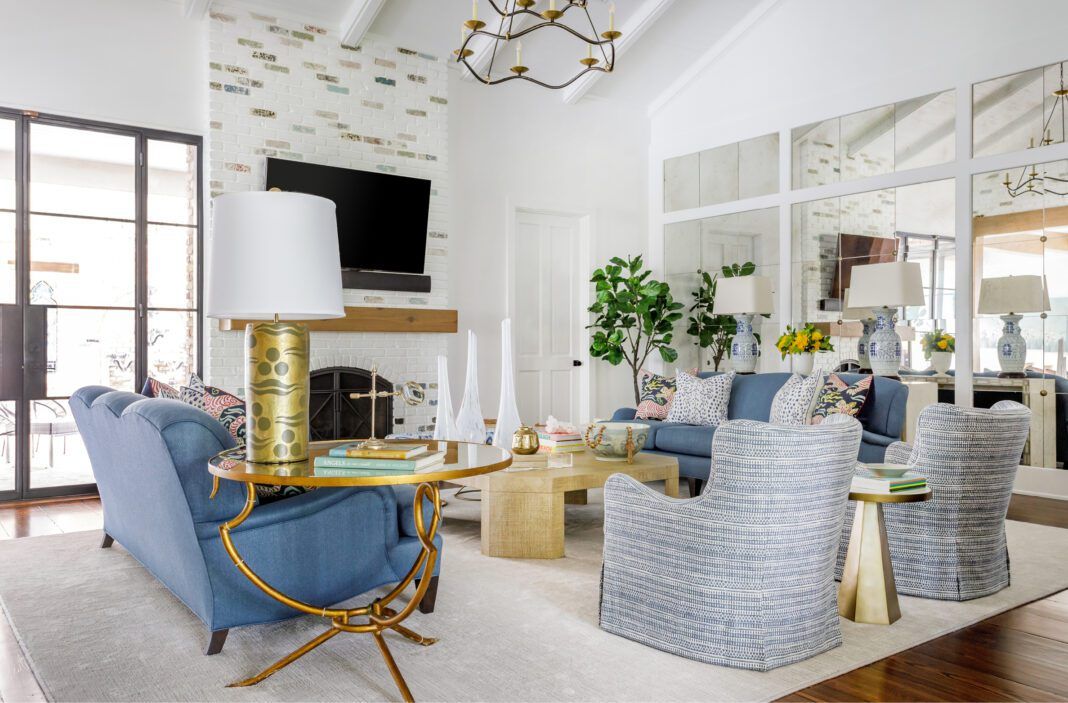 This Bocage renovation caters to the reality that goes on within its walls
---
Every Monday night, the formal living room in Lissa Weston's Bocage home becomes a little less formal. On these weeknights, pajamas and too-full glasses of wine are the standard atop her pair of deep blue couches, as her group of girlfriends turns their attention to the rose ceremonies and catfights taking place on primetime television.
"I love Real Housewives and The Bachelorette," says Weston. "We have watched since day one, and we all like to get cozy and watch together on Mondays. It's our little guilty pleasure tradition."
Creating the space for these fun traditions to form and flourish has been the goal for Weston and her husband Jeff since the family of five moved into the home some 19 years ago. Since then, it has been in a constant state of change, with phased renovations allowing each room to grow and change alongside its inhabitants.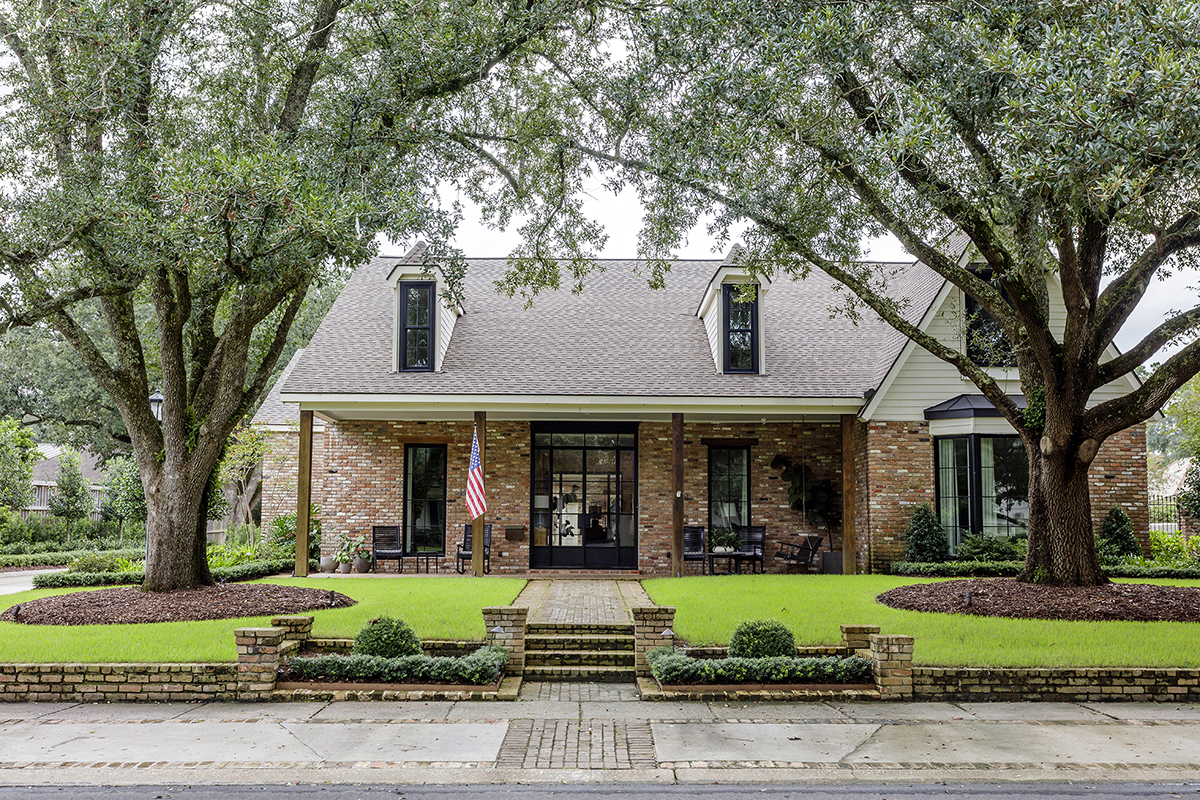 Interior designer Rachel Cannon came on board during the family's second major round of renovations, which saw the upgrading of daughters Millie Claire and Lila's bedrooms as they made the jump to grownup rooms back in 2016.
"Lissa expressed that she felt like she had been hemorrhaging money by trying to take the quick and inexpensive route in updating their rooms," Cannon explains. "She told the girls, This is it! These are your rooms now through high school, college and when you come home with your husband and kids!"
Since those initial spaces, Cannon has taken on nearly all of the home, working with the family on everything from cosmetic changes in the primary suite to a complete kitchen remodel.
"The process doesn't change whether the project is a whole home or a room or a group of rooms," Cannon explains. "Boiled down to its simplest steps, it's design, implement, maintain."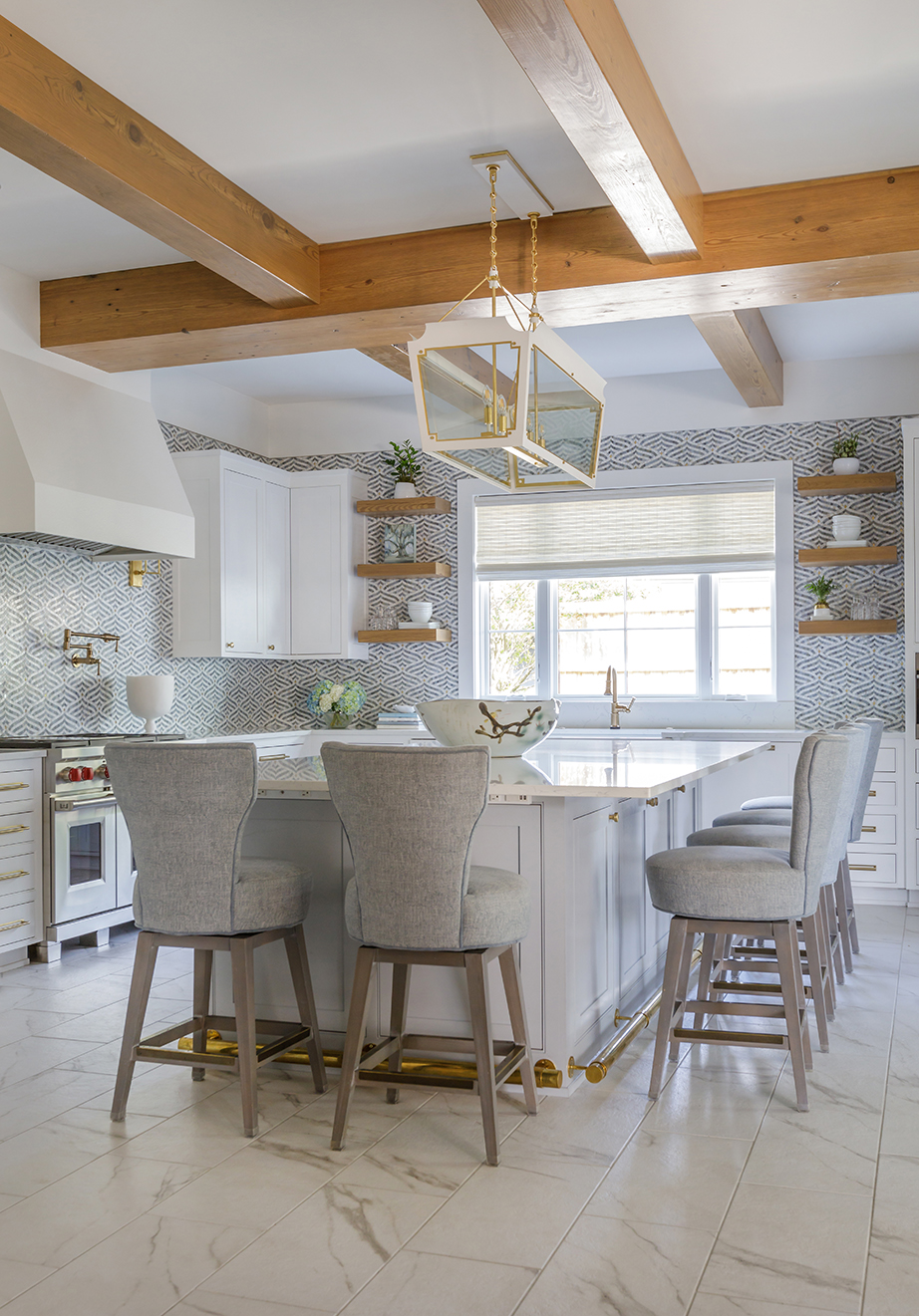 Key to that philosophy is opting to invest in materials, finishes and pieces that will not only stand the test of time physically, but will continue to bring joy to those living within the space. Cannon says this offers the opportunity to dig deep and invest in something a client truly loves, rather than opt for something neutral.
"Fun and polished don't have to be mutually exclusive," explains Cannon, "although I think there's a misconception that they are."
Take, for example, the Westons' bright and bold dining room, which was part of the latest phase of renovations that kicked off in 2019. The '60s-inspired wallpaper pattern was definitely a risk. But with a big risk comes a big reward. "To me, that's what helps a space transcend trends—when you just go for it and do the thing that feels risky but in the end brings you the most joy," Cannon says.
The same is true in the powder room—a space that was created during the full kitchen renovation executed by Ourso Designs, with the help of Cannon's team. Taking up what would have been part of a large home office, the powder room was a last-minute addition that Weston says made so much more sense for her family's lifestyle, which focuses largely on entertaining friends and family.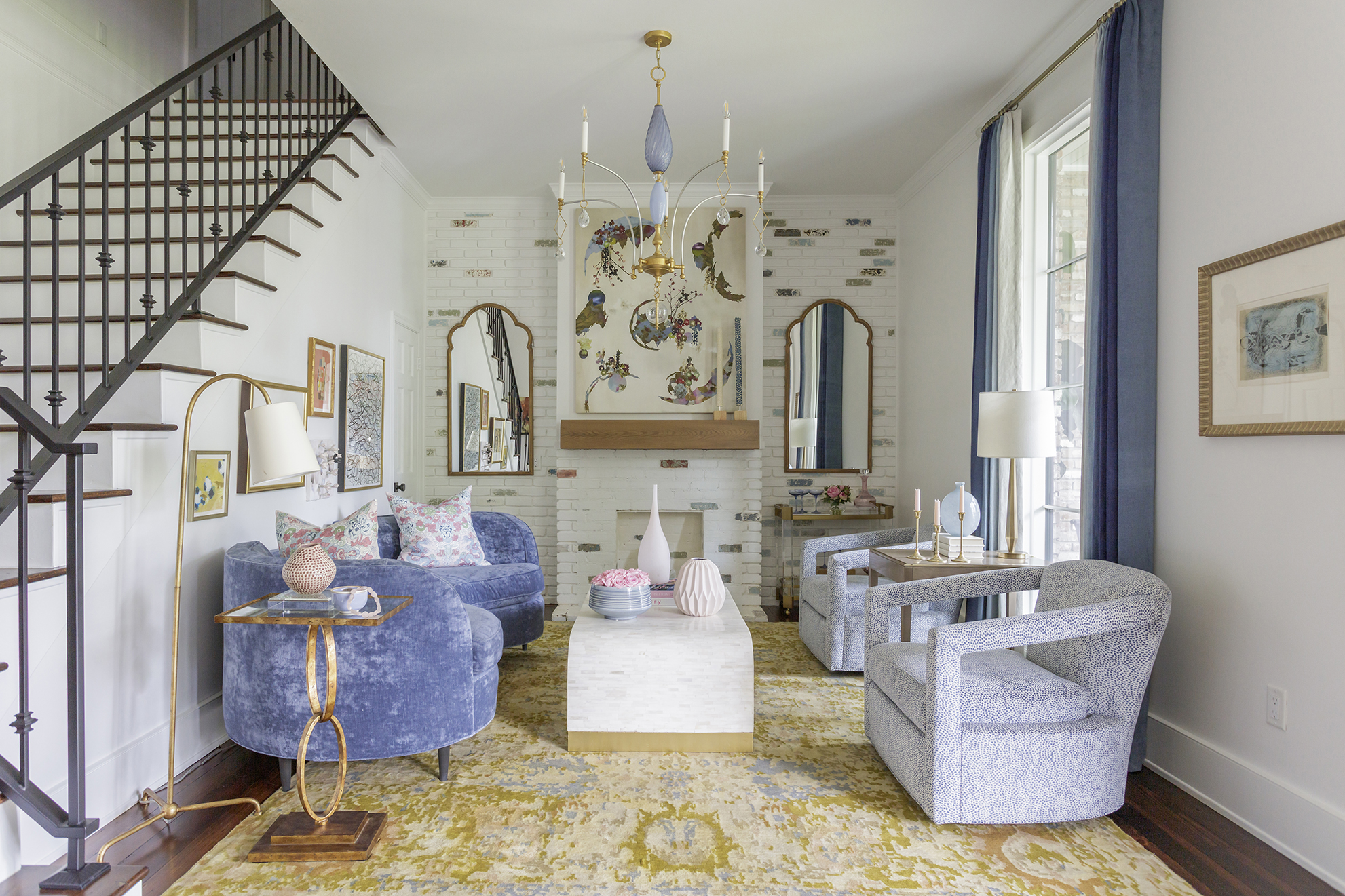 "I wanted something that was more of a 'bam!' rather than being subtle," Weston says. "I like to say I sold my soul for that powder room wallpaper, but it was so worth it. I tell people to look but absolutely do not touch."
The rest of the new kitchen is meant to be used to its fullest extent, though. The project, which began in August of 2019, focused on reconfiguring the kitchen in order to give the family more space for storage—whether for food, china or other serveware.
"Before the renovation, I would always be asking, 'Where's that platter?' And it would be under a bed in someone's room," Weston notes, adding that she enlisted the organizational help of Addie Beth Graffeo in the new and improved kitchen. "We were just stashing things anywhere there was a spare space, and I was desperate for that to change."
With 90 percent of the project's materials purchased and secured prior to the onset of COVID, the Westons were in a fortunate spot. They were able to complete the kitchen—as well as their primary bathroom project, which was happening simultaneously also under the direction of Ourso Designs with collaboration from Cannon—within their original timeframe, even expanding the project to replace windows and doors since they created a "bubble" with their contractor and other workmen.
"We lived through our renovations, and that's not always easy," Weston says. "But in the end, we are so happy with the results."
The way the house stands now is likely not how it will stand forever, though. Just like it has for the past 19 years, the home is always changing to fit the season of life of the family. However, Weston notes that working with Cannon has given her the confidence to seek out those changes without fear of any space looking disjointed or confused.
"The completeness to the looks of the spaces that Rachel does is what draws me to her," Weston explains. "I love my house, being at my house, entertaining in my house, and just relaxing there."
---
See more images from this home in our gallery below: