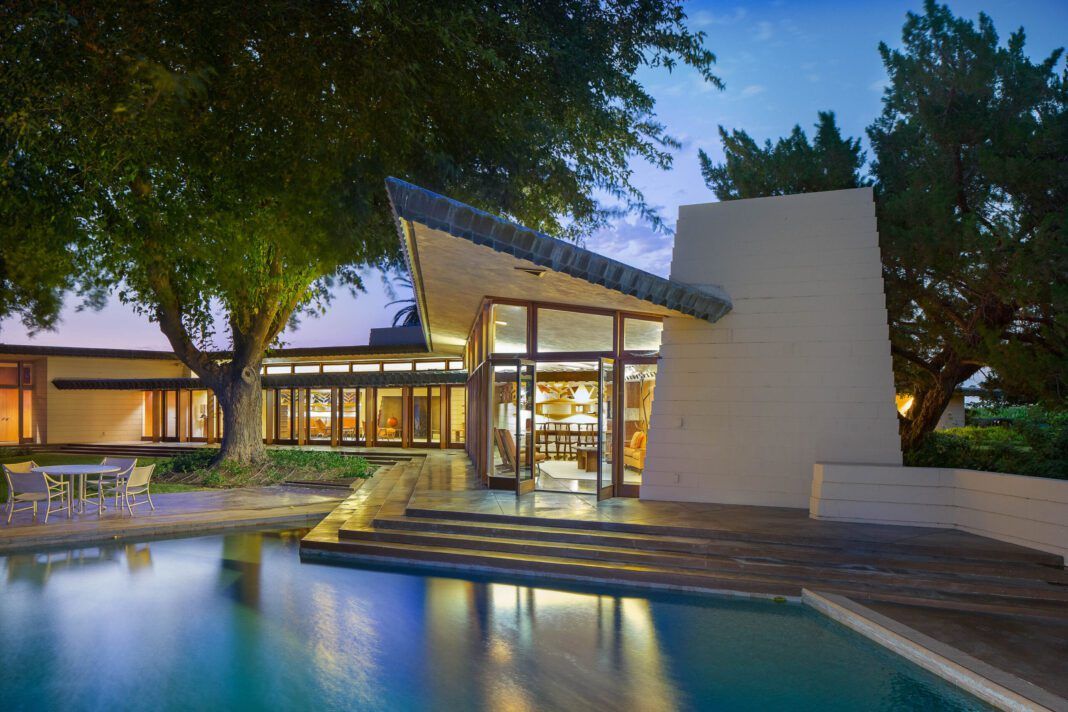 You won't believe the details of this Frank Lloyd Wright California home
Frank Lloyd Wright might just be the most recognizable name in 20th-century architecture, with buildings like Fallingwater, the Guggenheim Museum, or even the larger Prairie School movement still familiar sights to those with only the slightest knowledge of design history. So when one of his final projects, the Fawcett Farm in Los Banos, California, hit the market last year for $4.25 million, buyers came face to face once more with the trademark styles that made Wright one of history's greatest game-changers.
Completed two years after Wright's death in 1959, the 96-acre ranch recently underwent a preservation and renovation project under the guidance of Wright's grandson, Eric Lloyd Wright, preserving its 4,000 square feet complete with seven bedrooms, six full baths, overhanging eaves and ample built-in storage that flows seamlessly into the shapes of each room. The home can be considered one example of "Usonian" architecture, a name coined by Frank to describe his vision for the future of American cities and buildings.
To learn more about the special elements behind the home, as well as to get an explanation of some of Wright's trademarks, we reached out to local architect Kevin Harris—who actually has a personal connection to the famed architect's style.
"I have been a fan of Frank Lloyd Wright's architecture since I was five," he says. "That's when my father engaged his first cousin and architect, Roy Guderian, to add a Usonian den and kitchen onto my childhood home. Roy was a Taliesin Fellow working under Mr. Wright in the 1950s, and lived with us while designing our additions. Roy and I got along so well, that my mother let me be his shadow that year verses sending me off to kindergarten. I now reference that early experience and exposure as my alternative kindergarten."
Keep scrolling below to see what Harris had to say about some of Fawcett Farm's most striking rooms, as well as more images from the home.
---
---