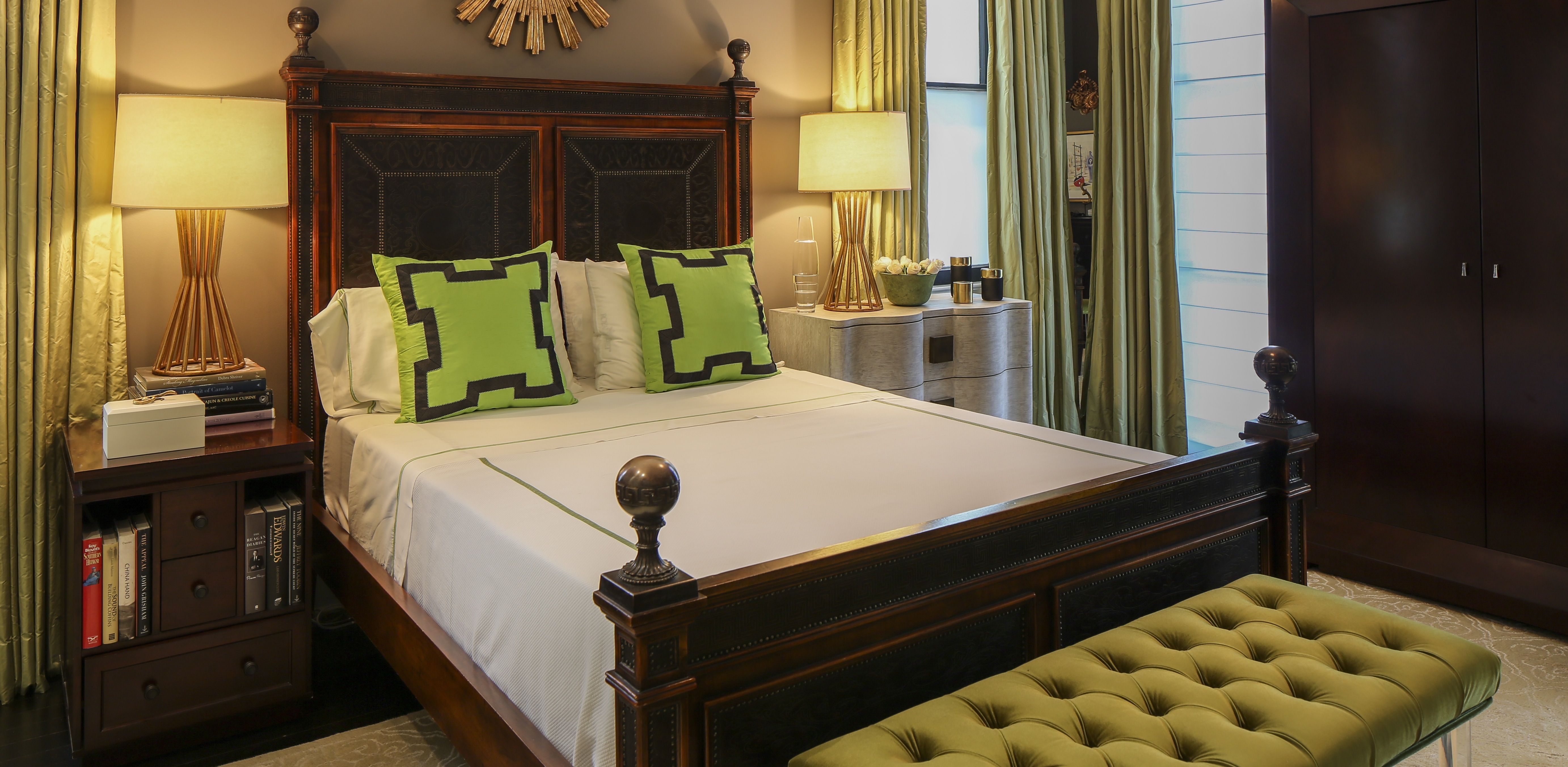 Designer tip: Ty Larkins on finding balance
Photo by Melissa Oivanki
---
"Design is nothing more and nothing less than a composition," says interior designer Ty Larkins. "It's all about balance."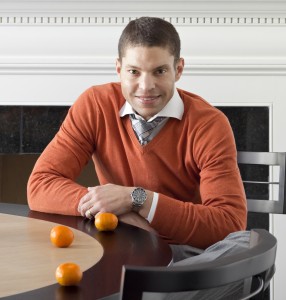 To create a perfect balance in the master bedroom of husband-and-wife duo Cheryl McCormick and Derrell Cohoon, Larkins mixed masculine elements with feminine ones and paired sleek sophisticated colors with more playful hues. Deep gray walls are enlivened by chartreuse curtains. Unmatched bedside tables suggest "his" and "hers" spots–dark wood for him, whitewashed and curvaceous for her. The bed is very masculine, Larkins points out, while the cushioned acrylic bench at its foot is more delicate.
"I tried to go back and forth, juxtaposing different elements to make it all come together," Larkins says.
Read more about this home in this article from inRegister's August 2015 issue.