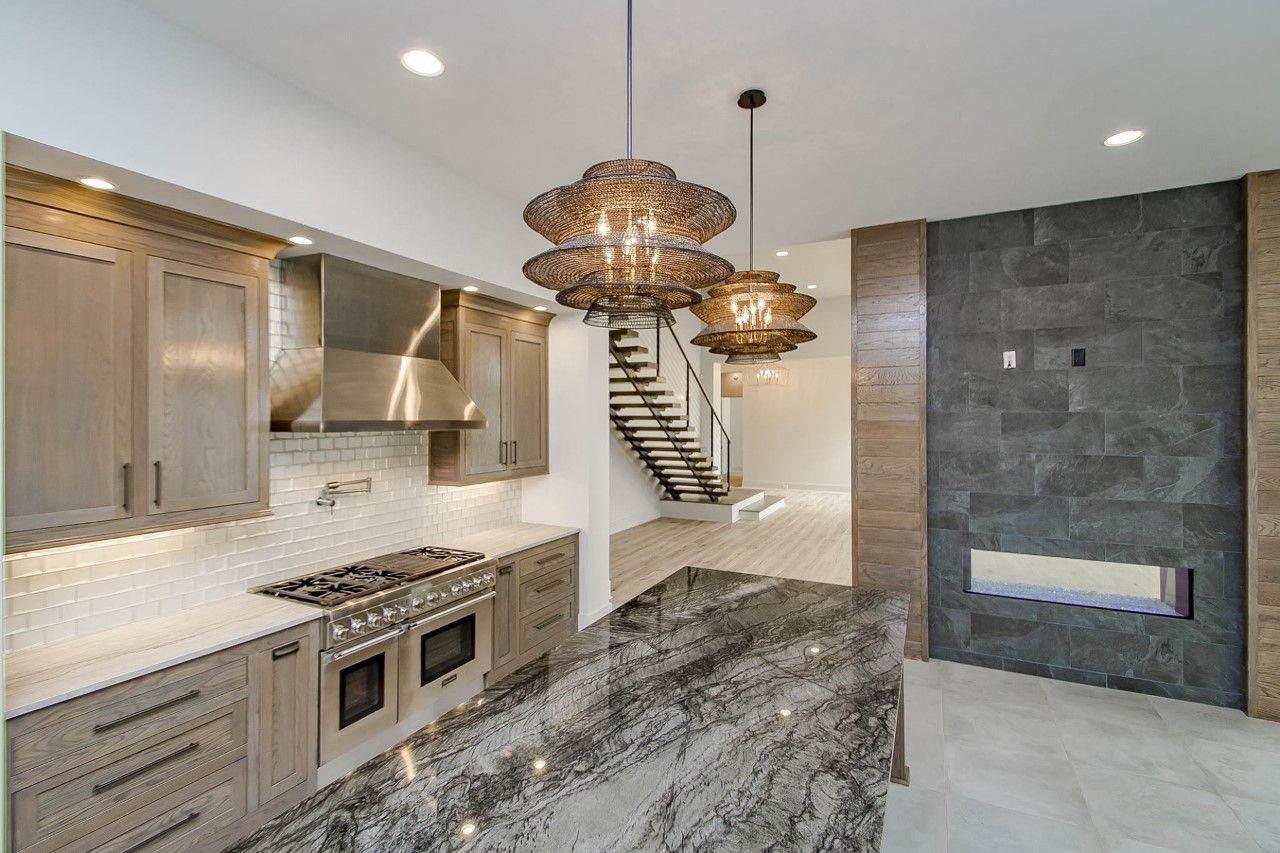 These timeless tile techniques will make a splash in the kitchen or bath
For designer Angel Lewis of A Lewis Designs, tile is not just a mixture of sand, clay and water. It's a way to create and choreograph a room's energy and mood. But tiles can be confusing–and intimidating–especially if you are taking on your own renovations.
"Clients' main request when they come to me is, 'I want something timeless.' And yes, something can be timeless in a certain way, but everything has its time," Lewis says. "Don't be afraid to step outside of the box to create a space that you love every time you walk into it, and that you want to show off."
From subway tiles to glass tiles, moody statements and more, Lewis breaks down her top tips for mastering tiles throughout your home below:
---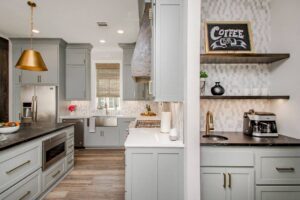 Find the feel you want to achieve.
Before getting started with any project, it's important to decide what overall "feel" you want the room to have. Then you can really get creative and go from there. "I sit with a client to figure out if they want their kitchen to have a real wow factor, because the backsplash is what brings that into the space," says Lewis. "As I always say, don't be afraid of pattern or color. Spend a little bit more money in this area if you can, because the backsplash can really set the tone."
---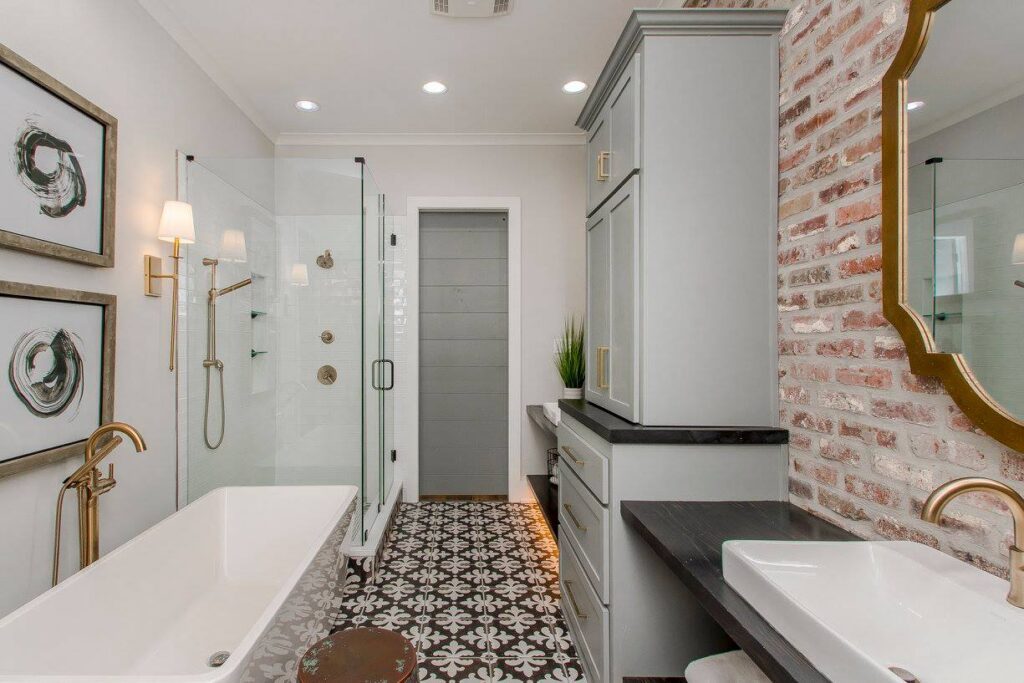 Determine the room's color story.
Deciding upon the room's color palette is an important early step. Lewis recommends starting with the countertop and going from there. "I usually begin work with a countertop in the color family you're going to start with," she says. "In a bathroom, for example, I love to use a fun floor and keep a shower really clean and simple. I really like doing something bolder, like using black and white, on the floors. I keep everything else in the bathroom soft so that your eye is drawn to the floor."
---
Turn your tile on its head–literally.
For a revamped yet timeless effect, Lewis recommends turning subway tile so it faces vertically. "People still love a subway tile. It's just always going to be timeless," she says. "But recently I've started turning it on a vertical, and staggering the placement. It just brings a new life to the look, so it's a good go-to—plus, it's super affordable."
A bar area is another good area to use a focal-point tile or tile design like vertical subway tile. "I wouldn't use it in the entire kitchen, but a particular client of mine really wanted the bar area to pop," says Lewis. "We didn't want to just do a sheet mirror look, so we thought adding the pattern would really elevate things."
---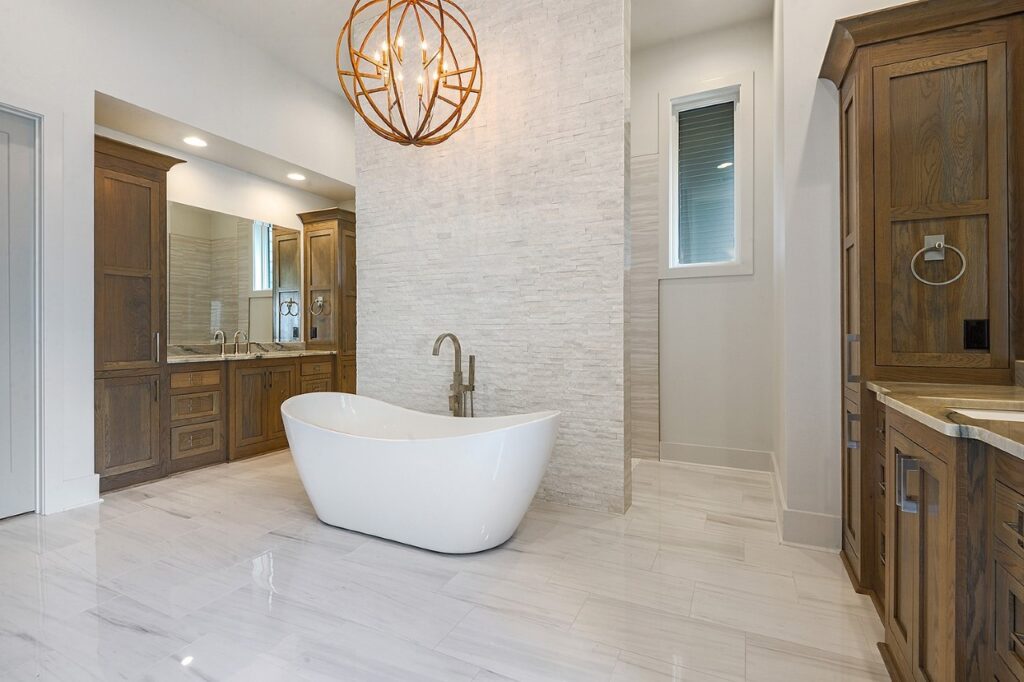 Consider the psychology of the colors you choose.
You may have heard about the basics of color psychology–how red can increase aggression and green is commonly aligned with envious personality traits. When choosing tile for a space, colors can have equally profound effects on the mood of the inhabitants. But there's no one right choice for everyone, Lewis notes. "Whites, creams and grays are always very popular because they just give you a feeling of relaxation. They are clean, crisp and mostly timeless," says Lewis. "If you really want to set up a space to be moody or more dramatic, go with darker tiles and super bold patterns. That's what helps you achieve that look. That's probably my personal favorite."
---
Don't be afraid to mix and match.
"I think when applied correctly, alternating colors can look great. I once used a gloss tile on a backsplash in all different shades of grays and creams," Lewis says. "Everything else in the kitchen was very simple and tone-on-tone, so that little touch of variation in color was spectacular in the space."
At the end of the day, your home is a place to express yourself and your creativity, she says. "Don't be afraid to take chances. It's not life or death. It's tile."
---
For more information about Angel Lewis, follow her @alewisdesigns. And tag inRegister here in all of your home renovations.