Designer tip: Robin Bonnette on decorating with detail
Over the years, the head tilt has become the characteristic move of the art observer. Whether due to television or, rather, the impulse of someone trying to understand a piece, the move can be seen throughout museums from the Metropolitan Museum of Art in New York City to Baton Rouge's own galleries. Why? The desire to admire the details that make up the larger image. In the same way, interior decorator Robin Bonnette notes that the intricacies of homes can be observed.
"It's all in the details," says Bonnette. "Details give a room personality. They make a space sing, and even the smallest embellishments can make your home inviting and attractive."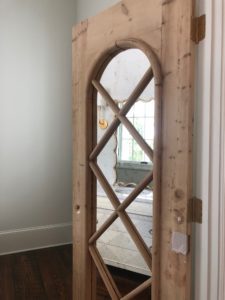 Since the whole is only the sum of its parts, an overall look can never be complete without attention to all the small pieces such as the knobs on the cabinets, the material of the upholstery, or the accessories that fill the bookshelf. For Bonnette, it is these elements that are the most important because not only do they elevate the look of the space, but they infuse a distinctly personal aspect to a space–one that only comes from having spent precious time choosing what best fits your family's personality and lifestyle.
"A house should be functional and livable but intriguing," explains Bonnette, who notes that even things as simple as trim on a pillow or banding on drapes can make a huge impact. "Attention to architecture, light and proportion all make the design. Using beams, antique doors and interesting applications on the ceiling really add layers to your interiors and put your design stamp on your home."
For more interior inspiration, check out inRegister's Homes archive here.