No need to follow a certain recipe when it comes to doing up your dining space
While plans for a formal dining space might be permanently etched into the blueprints of traditional homes, we're adopting a take-it-or-leave-it approach when deciding how to best utilize space. If you often assume the role of hostess as you make toasts to a band of guests, then maybe a formal dining room is the thing for you. But if you prefer the idea of hunkering down after a busy week, then a casual eating space off the kitchen is only fitting. Whichever category you fall under, Krystal Matthews' specialty is to create functional designs that fit every family.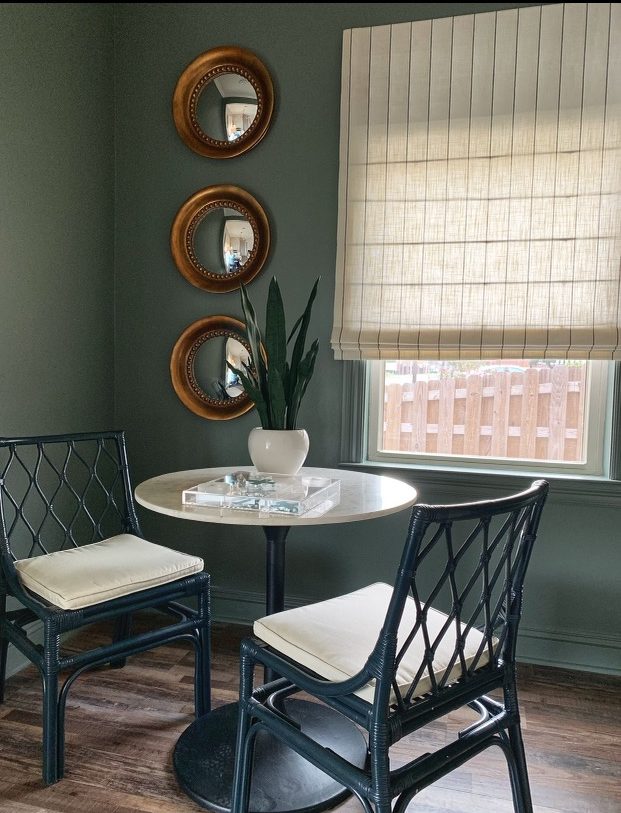 "Formal dining rooms have taken a back seat," says Matthews. "Typically, when people are building houses or they're doing renovations, they will nix the formal dining room in favor of elongating the kitchen and creating more breakfast-style casual setting."
Choosing the best way to utilize a space is determined by the ability to fit a client's lifestyle, explains Matthews, with every family or couple having different needs and goals.
"It's based on the individual," explains Matthews. "When you take on their home, you talk to them about how they live. Do you entertain? Do you have formal dinner parties? Do you host Thanksgiving or Christmas? Do you need a larger room? And most of the time, they'll say, 'You know what, we use our dining room maybe twice a year.' So it's this giant space that you use twice a year, and they ask, 'Can we just pull that space into the kitchen and make it bigger, because we use it every single night.' So that's sort of where it's going." 
View this post on Instagram
But not everyone is working with a new build or ready to undertake structural changes. That doesn't mean that space has to be wasted. Rather, Matthews suggests seeing past the traditional use of the space and prioritizing your family's specific needs.
"A lot of times, we'll convert it into a casual eat space," says Matthews. "So instead of doing a dining room table, we'll do a couple of big overstuffed chairs with a giant coffee table and some ottomans, so it turns into more of a casual coffee/entertaining space. You could also incorporate a bar into that area, so it can be a bar in the evening and a coffee lounge in the morning."
---
Follow @inRegister on Instagram for more interiors inspiration.