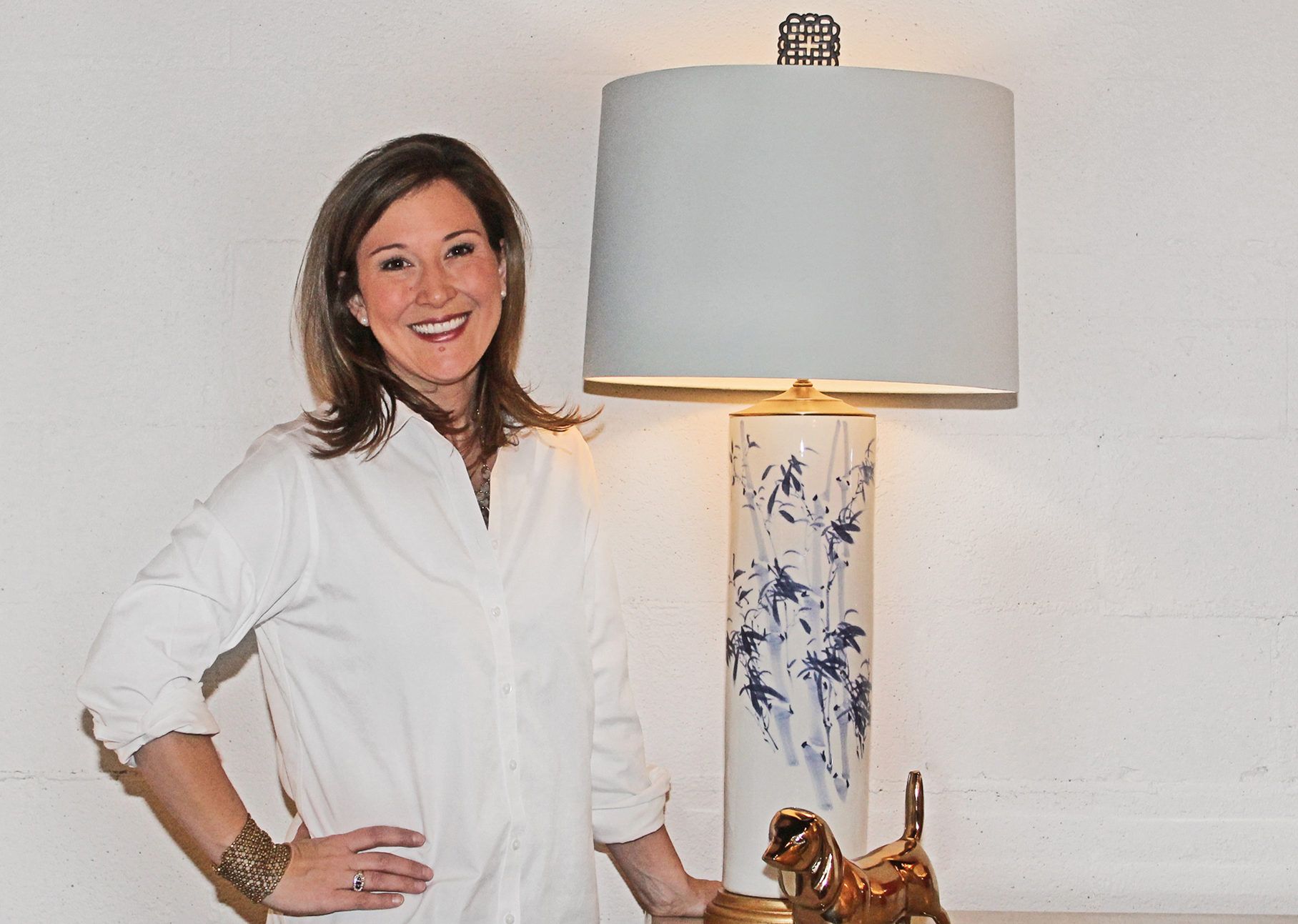 Designer tip: Mary Margaret Singer on lamps that last
As the owner of Baton Rouge's Lamps & Lighting, Mary Margaret Singer is an expert in aura, the simple glow that can keep a room vibrant in summer and cozy in winter.
"Trends change and styles evolve," she says, "but a great lamp will last you a lifetime. I know that this seems contradictory to the changing of styles, but with a few simple tricks, a lamp can be updated decade after decade."
To demonstrate, Singer gives an example.
"Imagine that you have just inherited a Chinese porcelain lamp sitting on an ornately carved dark wooden base with a bell-shaped lampshade and a skinny tube finial that has rusted over time," she says. "It was your Great-Aunt Sarah's, and as much as you loved her, this lamp doesn't necessarily 'go' with your home's décor. What do you do to update your heirloom? Change the base to a gold, acrylic or simple wood, use a clean-lined lampshade in neutral linen, and switch to a natural stone finial that complements the colors in the lamp. Now you have a lamp that can easily be worked into today's transitional homes."
But what if it's the lampshade or a faulty socket causing problems?
"In other cases you may love the lamp exactly as it is but the lampshade is worn out and the socket sends sparks when you turn it on. This, too, is an easy problem to solve. Sockets can be replaced, and a new updated lampshade will have the lamp ready to grace your home for many years to come. Now you've turned something old into something new with a simple twist, and the lamp you inherited gets to tell her story all over again!"
To learn more about Singer and what Lamps & Lighting has to offer, visit louisianalighting.com.