Designer tip: Mary Bryant Smith on the nostalgic elegance of subway tiles
Design, so often, comes most alive when it is preceded by a story. And the design trends that survive are those whose story is big enough to both evoke and transcend nostalgia. According to Mary Bryant Smith of M.B. Smith Designs, one such successful element of design is the subway tile.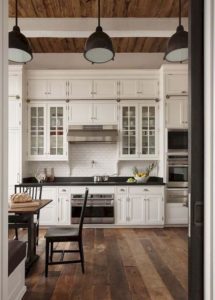 She says, "If any of your walls are glazed with those ubiquitous 3 x 6-inch rectangles, you have a little piece of history in your home."
It was the year 1904 when designers George Heins and Christopher Grant La Farge presented their ingenious little rectangles for the first time in the very first station of New York's brand new subway. Smith says,"From the morning that these ceramic tiles made their debut in the subterranean train stations, they captured the public's imagination."
For the hygiene-obsessed Victorians, the material was perfect for potentially grimy places like the subway in that they did not stain and were easy to clean. The white tile's reflective capabilities also brought in some light to the underground tunnels. Smith adds, "For turn-of-the-century New Yorkers, all that shiny tile read as 'spic and span.'"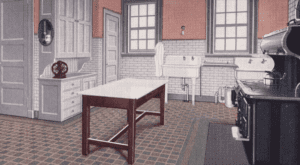 It wasn't long after this first debut that subway tile made its way above ground. According to Smith,"It was in bathrooms, kitchens, butcher shops–any place you would want to be especially clean."
Smith says that today, over a century later, subway tile is back in a big way.
"Purists seeking an authentic, original look might insist on traditional white with a finish that is glossy and crackled," she says. "But alternatively, today's tiles come in a wide array of colors and finishes that partner well with any style of decor. As well as kitchens and bathrooms, they are found in other spaces that benefit from easy-care surfaces such as laundry rooms and mudrooms, as well as spots like fireplace surrounds, where glazed tiles offer a colorful, decorative alternative to brick or stone, as well as excellent heat resistance."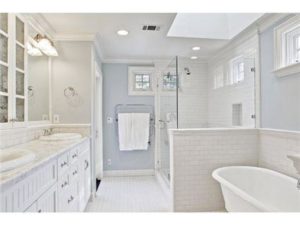 Smith says that while subway tile seems to speak to an easier, more elegant time, it is also a great fit for the kind of new kitchens made to look old that are so popular right now. "However you decide to use it, subway tile is generally inexpensive, versatile and, as we have seen, has a great history."
For more of Mary Bryant Smith's interior insights, check out her website here.