Designer tip: Mary Bryant Smith on midcentury cottage style
When design nerds use the term "midcentury," they mean the mid-20th century, in the explosion of color and style that defined the post-war '50s and '60s. And while many people tend to visualize the "mod" aspects of the era—sleek lines, warm tones and patterns galore—midcentury style can also be a source of more timeless inspiration, like cottage or "shabby chic" interior design.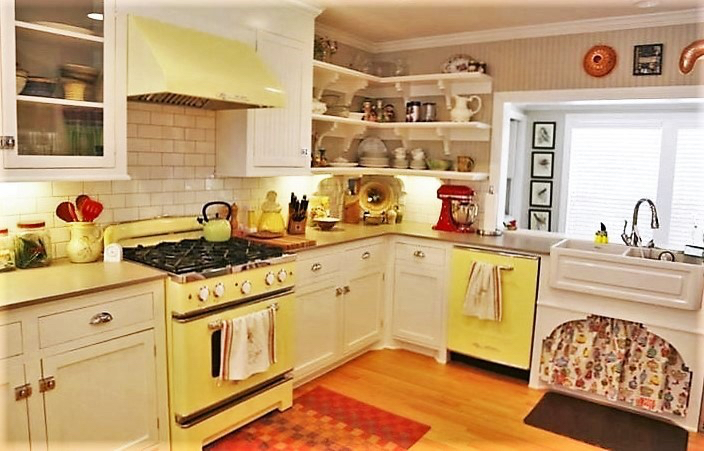 "In a remodel of a neglected 1952 cottage I did, the new owner requested a more homey, cottage-like version of the style," says interior designer Mary Bryant Smith, owner of M.B. Smith Designs. "Certain elements must combine to make the design a success. These include, first and foremost, the fabulous yellow retro appliances. We also used painted beadboard throughout. Other key design choices were the vintage-style cabinet hardware, the farmhouse sink with a retro fabric print underneath, the classic white subway tile backslash, open shelving, gray soapstone counter tops, simple cabinet fronts, original wood plank flooring, and perfectly chosen accessories to complement the period look."
To learn more Smith's designs or how to implement a fresh take on a vintage fashion in your own home, visit her website at mbsmithdesign.net.