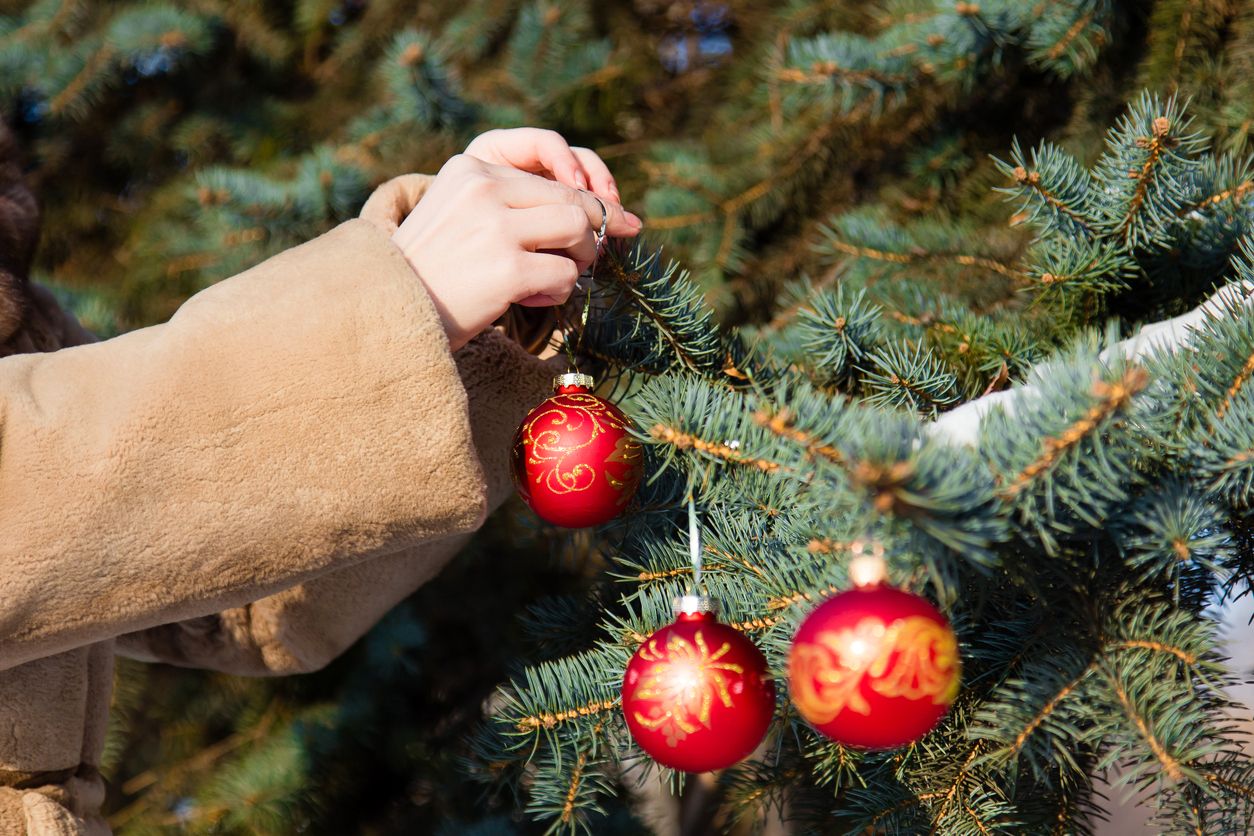 Designer tip: Katharine and Patricia McMillan ask the experts about holiday decorating
Katharine Kaye McMillan and Patricia Hart McMillan have been writing and professing the art of interior design for about a decade now, a team effort which this year culminates in the mother-daughter duo's brand new book, Christmas at Designers' Homes Across America. Well aware of traditional trends like red-and-green pairings and mantelpiece greenery, the two sisters set out this time to ask other designers for their own fresh take on a more stylish Christmas. Sometimes, even the most basic of elements—like setting up a Christmas tree—require a few reminders from holiday experts.
When choosing a natural Christmas tree, for example, special care will likely be required to maintain its natural fluff and evergreen scent.
"Choose a tree that is pruned with hand shears, not by a power shear that cuts the tree into a dense triangle like a shrub," says ornament designer Christopher Radko. "Water the tree with hot tap water to keep the sap running smoothly. Add a few drops of bleach … to prevent mold growth. Add corn syrup, too—about 1 teaspoon daily to feed the tree."
For more tips like this, check out our "Good to Know" department article, "Branch Out," in the December issue of inRegister, available on newsstands now.