Designer tip: Jo Emmert on rethinking the breakfast nook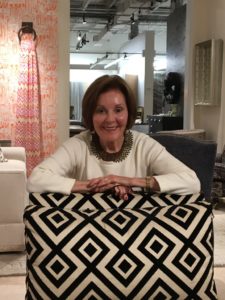 Ah, the breakfast nook. That innocuous corner of kitchens that nonetheless can cause quite a tizzy in terms of incorporating a design that both optimizes its efficiency and ties in to the rest of the kitchen. The key? Thinking outside the box, says Jo Emmert, owner of Jo Emmert Interior Design.
"These days we are thinking differently about the form and function of the breakfast nook," she says. "It's no longer just for meals. It is Mom's office, the children's homework area, and where family and friends gravitate–and tend to stay. It needs to relate to not only the kitchen where meals are prepared, but to the main living area as well. Lighting should be plentiful, and material should be durable materials."
A banquette, for example, can be customized in terms of size and fabric. Look for narrow wooden benches, says Emmert, which can tuck away out of sight, keeping the space open and functional.
To learn more about Jo Emmert and her designs, visit joemmertinteriordesign.com.