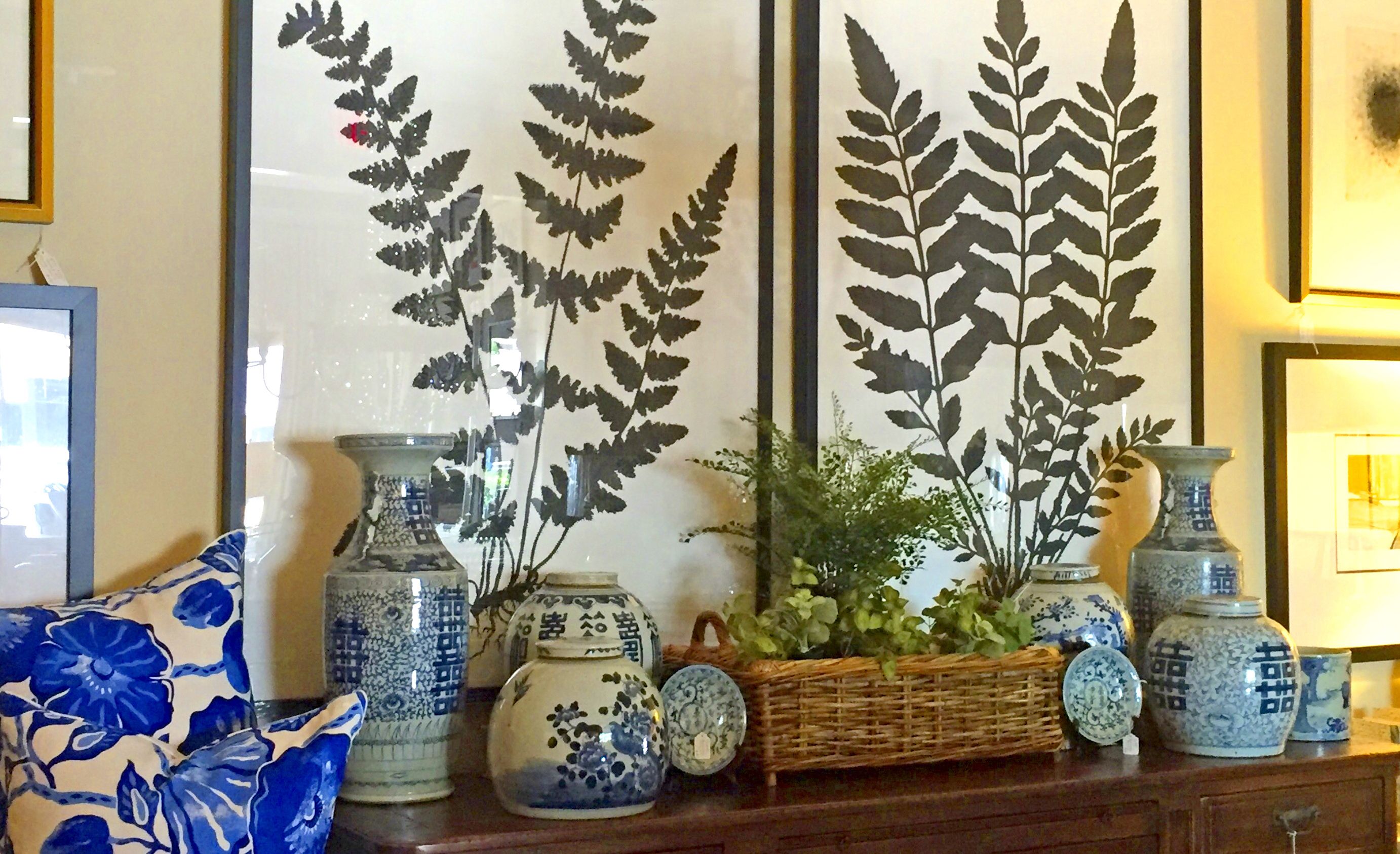 Designer tip: Cati Hardy on dressing walls
Much like a woman is not completely dressed without her jewelry, so too is a room not completely dressed with art. So many homeowners overlook the truth that a single piece of significant artwork can transform a space. It matters what dresses your walls. An art piece instantly refreshes a tired room and breathes life back into it. And with many options on the market today at all price points, anyone can manage this refresher trick.
In the room photographed above, interior designer Cati Hardy, owner of By Design Interiors, created a scene by pairing black and white oversized fern artwork with a traditional French buffet and a collection of classic blue and white porcelain pieces. Another option would be to choose a bold abstract piece that complements the room.
"Remember, scale is crucial, and a very large piece will make a simple but direct statement," says Hardy. "Most important, art is very personal and should make you happy. My theory when using art has always been, if you love it, buy it. You'll find the perfect spot for it, and it will always make you happy, or create a warm feeling, when you see it.
To learn more about Hardy and her designs, check out her store's Facebook page or call 225-765-7595.