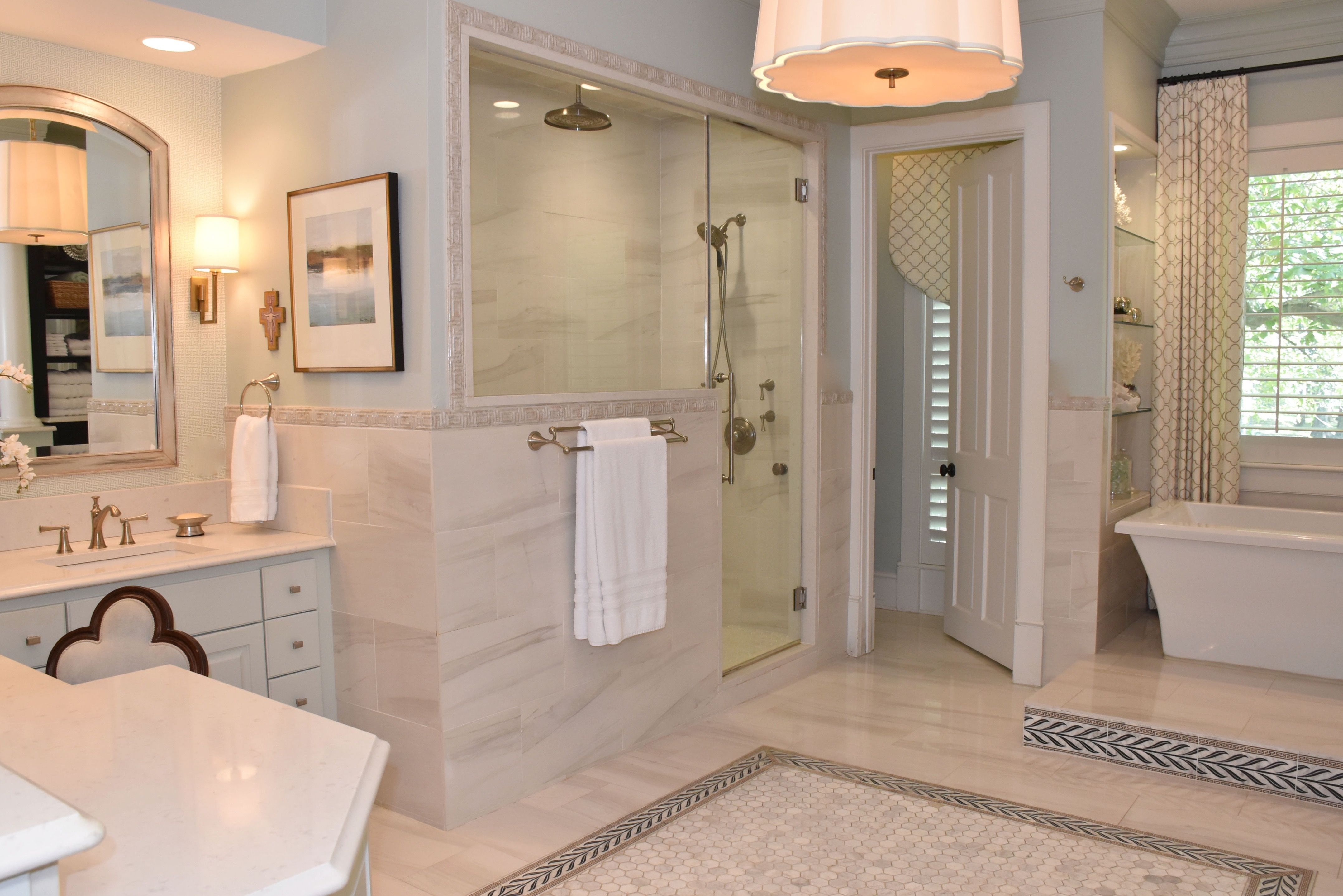 Designer tip: Carrie Griffin on mixing metals
Interior designer Carrie Griffin is an expert at accessorizing. Instead of diamond bracelets and dangling earrings, however, Griffin creates eye-catching looks for her clients with pulls, sconces, faucets and more.
"On just about every project I get the question, 'Does my kitchen have to match my cabinet hardware?' or 'Don't my bathroom sconces need to match my plumbing fixtures?'" says Griffin. "My answer is always 'No,' with a smile, because I knew the question was coming. It actually looks better if you don't match them."
And while mixing metals is a talent most designers fine-tune through school and experience, Griffin says stepping outside of your comfort zone and daring to bring variety into your space will pay off in big ways.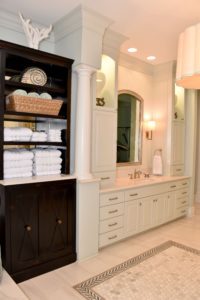 "It can be intimidating to just pick different finishes you like and hope they all magically go together," explains Griffin. "I suggest thinking about it like jewelry. When you select your jewelry in the morning, are your earrings the same color as your watch? Or, do you choose two or three different elements from your outfit to highlight? It's the same with interior design. Choose a rug, fabric, multi-toned light fixture, or tile and highlight a few elements throughout your space. That original item will tie your choices together and you will end up with a more personal, custom space that looks effortless."
In the master bath pictured above, Griffin started with a statement border tile that her client fell in love with. The black throughout the tile's design created the natural starting point for dark drapery and door hardware, which Griffin suggests always keeping simple, as a rule of thumb. Then, to add some shine to the space, Griffin added some antiqued gold on the light fixtures.
"Because my client also preferred a brushed nickel on her plumbing fixtures," says Griffin, "we tied these into the space by adding a winter gold finish on the mirrors. And while this finish is custom by Roy Phelps because we needed specific sizes of mirrors for this project, you can actually find this finish at any local frame shop."
Whether it be an entryway, bathroom, kitchen or living space, Griffin notes that putting extra effort into finding an array of finishes that work together is ultimately time well spent. Not only will the space feel professional, but it will also serve to showcase the pieces throughout your home that are worthy of the spotlight.
For more on Griffin and her designs, check out her past "Designer Tips" here and visit carriegriffindesign.com.