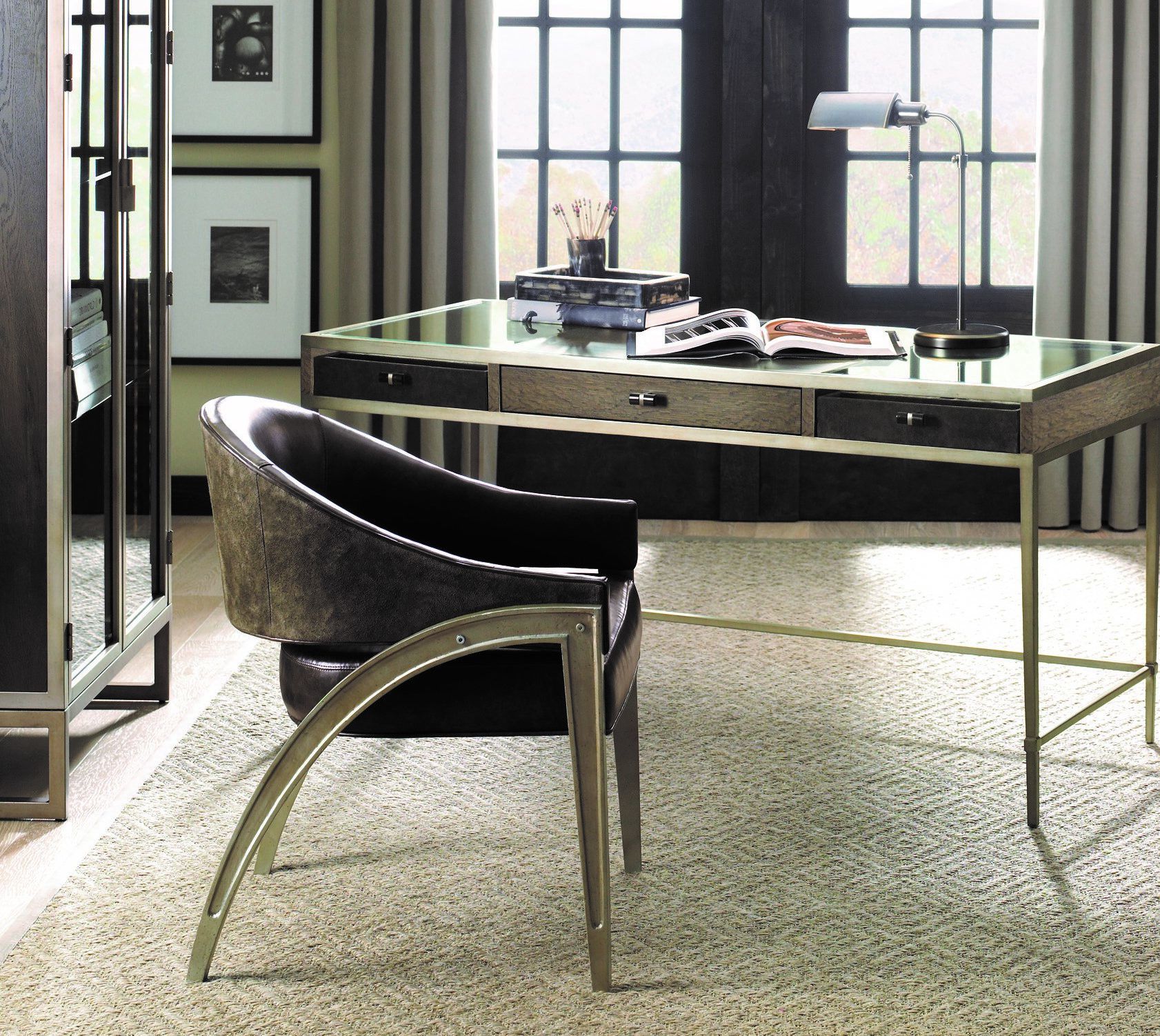 Designer tip: Brittany Peltier on creating flow
With the holidays quickly approaching, the classic great rooms of south Louisiana homes are soon to be filled with friends and family for countless celebrations. Brittany Peltier of Patti Dupree Furniture & Interiors suggests taking advantage of large spaces by floating furniture, in order to create both intimate conversation areas and better traffic flow.
"I often go into homes where the seating is pushed against the wall, which makes furniture feel lost and disjointed," says Peltier. "Pulling your furniture closer together creates a place for conversation that feels cozy, especially when carved out of such a large area."
Even though it may seem as if placing furniture against walls creates more space for guests to move throughout a space, Peltier says this configuration actually serves to inhibit comfortable conversation and to back up traffic flow. Take charge of the flow of guests by positioning furniture in the center of the room, she advises, allowing guests to move throughout the room rather than collect in one specific area. This will also allow guests to have close conversations amidst the roar of the large party by spreading out the crowd.
According to Peltier, floating furniture is not just for oversized great rooms and holiday parties, however. The configuration of furniture elevates a room and allows those who live within it to make the most of the space.
"Even in a small space, placing a desk and chair at an angle creates a feeling of purpose, not only for working, but also for capturing a focal point," explains Peltier.
By repositioning furniture in a way that creates visual interest and maximizes conversational comfort, a room can be rejuvenated just in time for the new season.
To learn more about Peltier and the Patti Dupree Furniture and Interiors team, visit pattidupree.com.