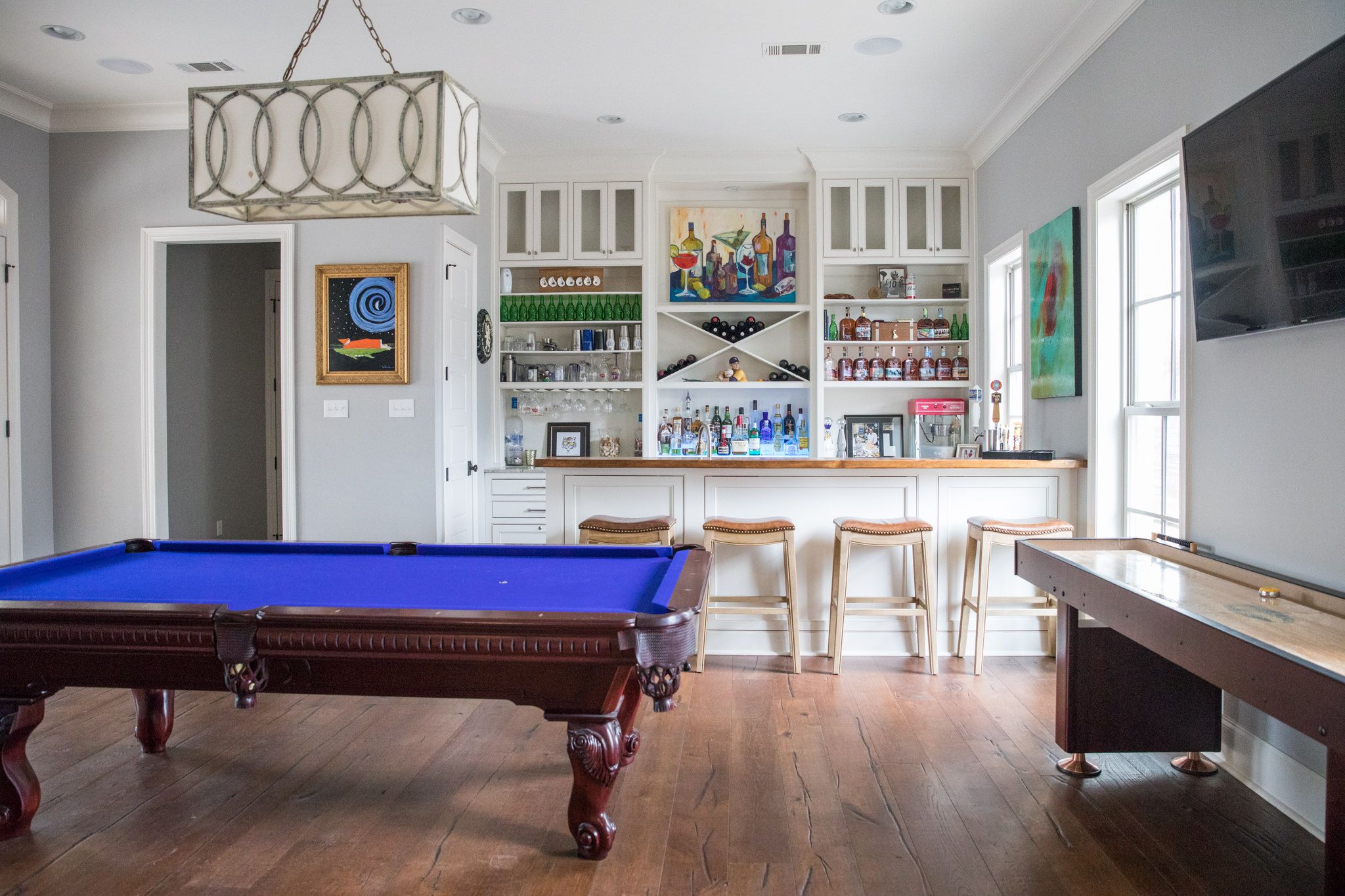 Builder tip: Brandon Craft on homes for hosting
Being the host with the most is an achievement all homeowners hope to attain. But tailoring your living space to accommodate you and your guests' entertainment needs can be overwhelming. That's why Brandon Craft of Brandon Craft Developments creates his living spaces with get-togethers of all sizes in mind.
"Having people in our home is a weekly occurrence for my family. So as we design and build homes, we look at it through the lens of entertainers," says Craft. Taking his personal preferences and applying them to the lifestyle of his clients, Craft has noticed that a family who likes to entertain will benefit from incorporating two full-size dishwashers, large islands with lots of seating, and durable countertops. "If the budget will allow, we add things like a wine room or coffee bar."
The details of a room also contribute to the overall atmosphere a homeowner may be trying to accomplish. "A lot of time and thought goes into our cabinetry," notes Craft.
When redecorating your home, it isn't always necessary to throw the old stuff out and replace it with new. Paying attention to ordinary elements a room already has can turn into creativity for endless opportunities. For one of Craft's clients, the lead carpenter saved extra pieces of room's original beams and turned the wood into an antique pine herringbone countertop. "It really brought everything together," says Craft. "It's not just about function, it's also about beauty."
To learn more about Craft and Brandon Craft Developments, visit his website here.