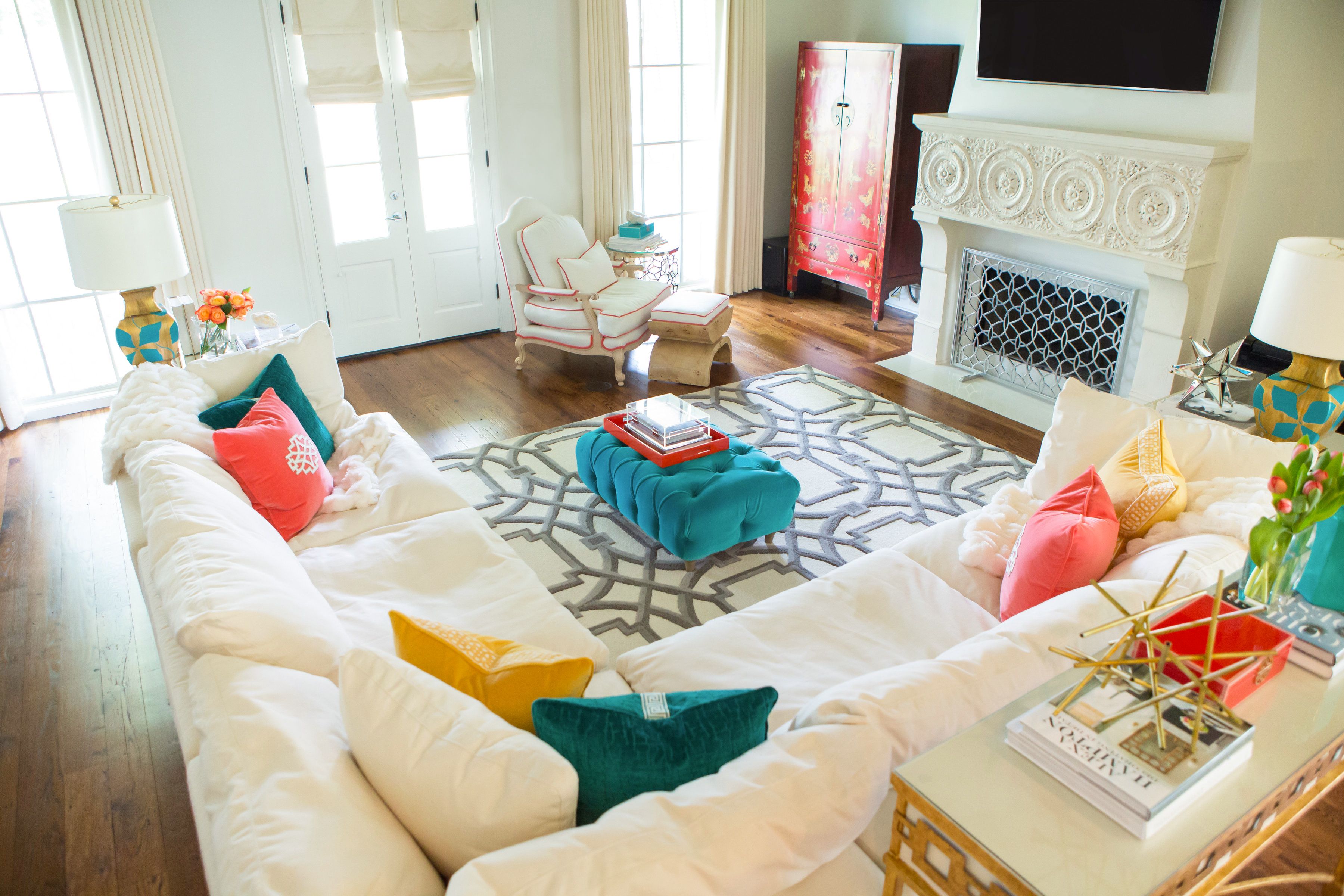 Best of both worlds: Collective meets contemporary in a Willow Grove home
---
Like a scrapbook of the Delahayes' trips together, the bright hues of teal, yellow and coral splashed throughout the family's Willow Grove home each hark back to a different travel memory, from days in the Italian sun to afternoons admiring the architecture of Vienna.
"Everything in my home has meaning," says Nancy Delahaye, who has taken a special interest in collecting colorful, and often unusual, souvenirs from every place she and her family visit. "For the design of the house, I knew I wanted a very clean, white look but I still wanted pops of color. Since we didn't bring very much of the furniture from our old house, we started with a few pieces we had brought back from trips over the years and decided on a palette inspired by some nesting dolls we picked up in St. Petersburg, Russia."
With the help of their old friend and interior designer Karen Giffel, Nancy and her husband Tom took to bringing the hues from the hand-painted dolls to life throughout the house with everything from art created by Nancy herself in her upstairs art studio to an eye-catching array of pillows to a set of teal dining chairs.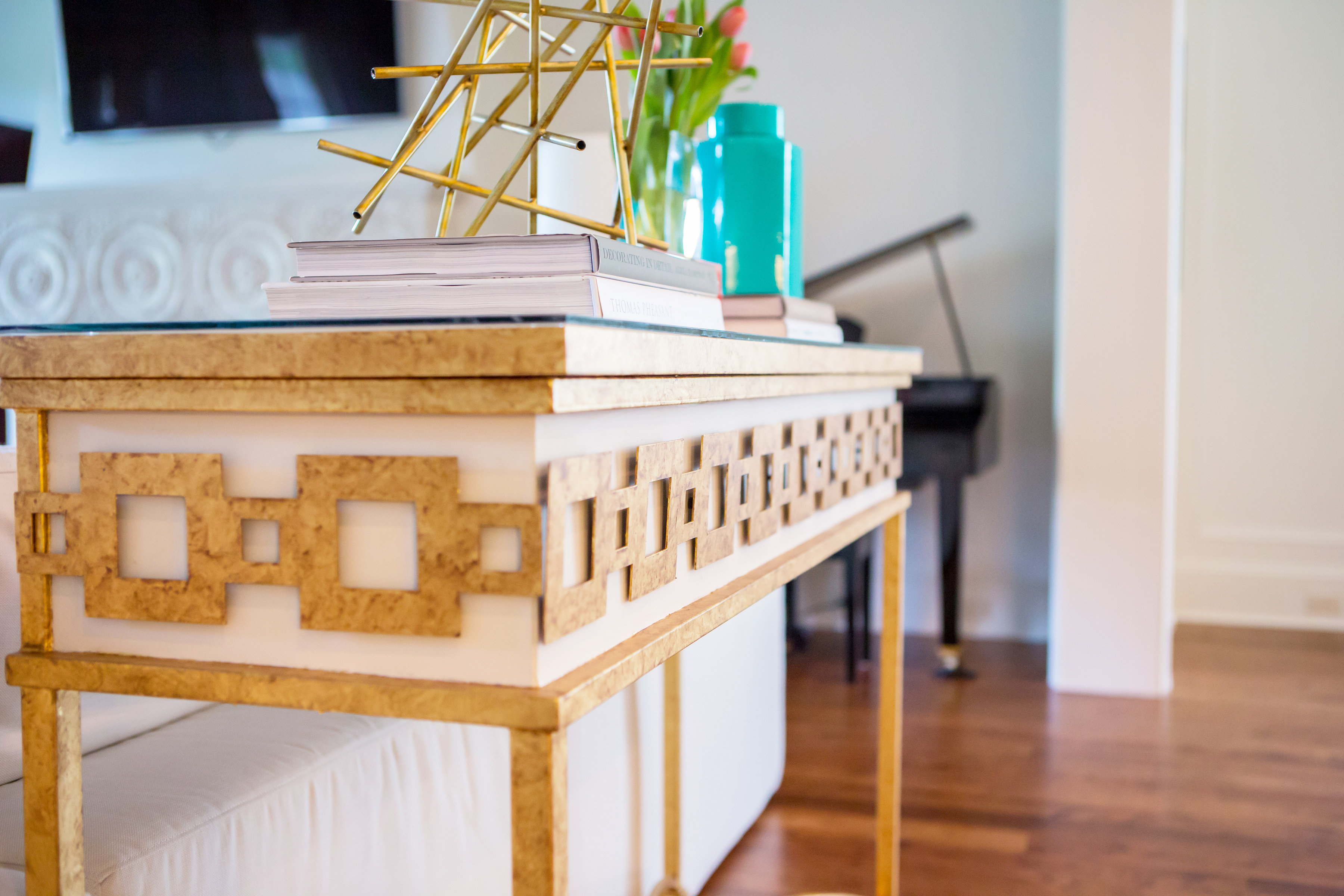 "The teal chairs were something I chose for Nancy," explains Giffel, who worked with the couple for years in Plaquemine prior to their 2016 move to the Baton Rouge home built by Mike Telich. "I wanted to pull in the brighter colors and tie into Nancy's own artwork. The chairs are actually faux leather, so they are easy to clean and maintain with a busy family life and pets, both of which Nancy has."
As for the white sofa and chair, Nancy says they are pieces that she and Tom each fell in love with—Nancy spotted the sofa in Z Gallerie and had to have it, while the chair is a re-covered piece that Tom has enjoyed for years. Keeping them clean, however, is no easy task, with two inside cats, Teddy and Annie, as well as their teenage son Nick.
"The white couch is definitely a challenge," notes Nancy, who still stands by her color choice, despite its drawbacks. "What I've learned is that it's all about maintenance and knowing the people who live in the space. For example, the white chair with the coral piping is Teddy's favorite place to sit during the day. Because of that, I make sure to put down a towel so he can have his spot while the chair stays white."
Pulling together what Giffel fondly refers to as the Delahayes' "collected and contemporary style" is the handcrafted plaster mantel that Giffel worked to design with the help of Brad Bowling of McArthur Mantels.
"The mantel was originally the same material and finish as the beams," says Nancy. "I wasn't crazy about it when we bought the house because it was so plain. I knew I wanted the mantel to be a showpiece that still fit with my style and was transitional. Karen suggested this one, and it has definitely become a major part of the room."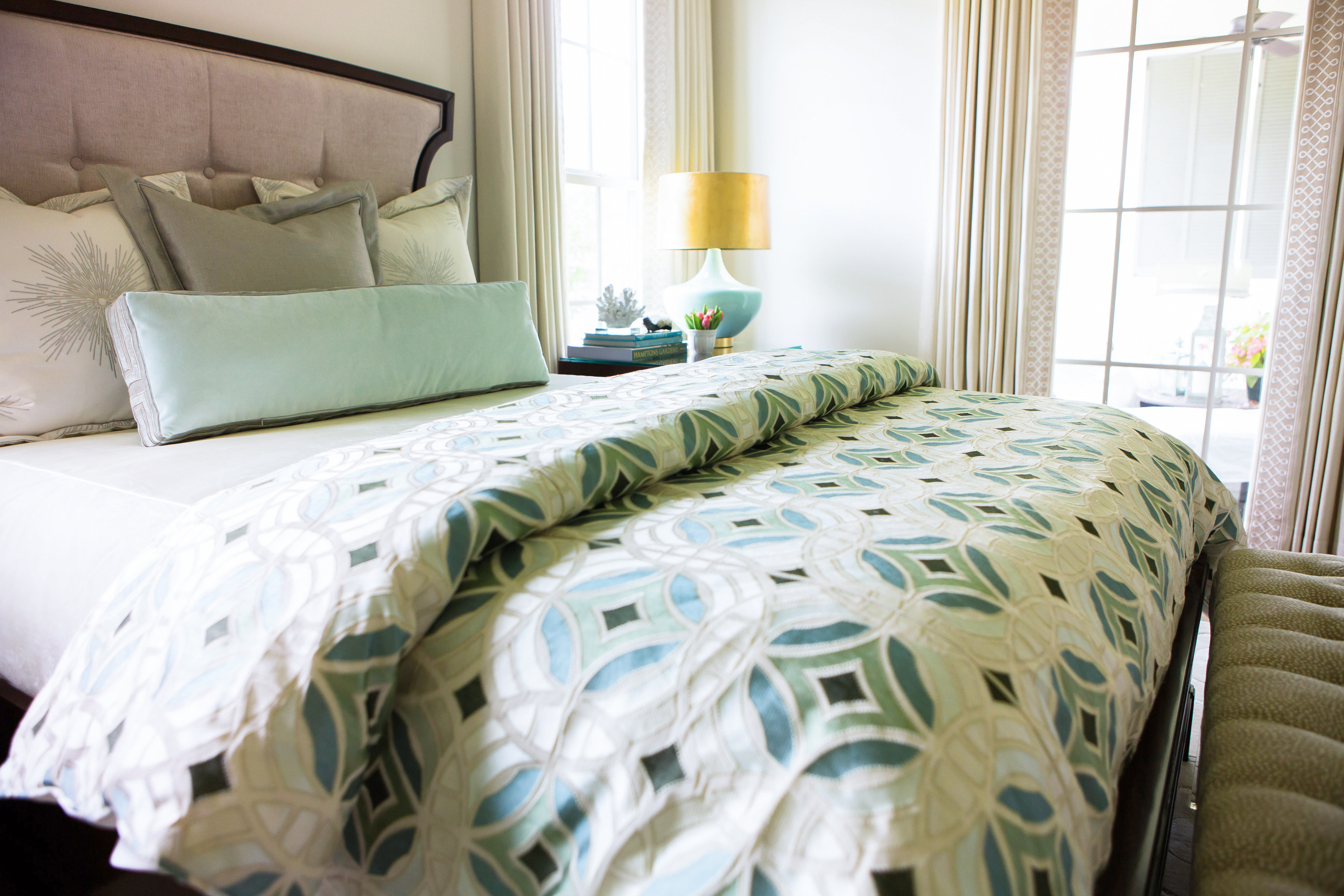 "My goal was to make sure that the mantel lent itself to both the antique and contemporary styles that the Delahayes bring into the space," adds Giffel. "I worked with Brad on the design, color and glazing, and I really think it came out great."
The tying together of old and new is something that the Delahayes have learned to appreciate throughout their trips abroad, where Europeans seamlessly blend together their ancient heritage with contemporary culture. By mixing in new pieces with those collected through years of travel, as well as through family heritage, Nancy and Tom are working to create a home that changes with them, while also maintaining the joyful memories of the past.
From the framed portraits of Nick, as well as Nancy's grown daughter Natalie, to Nancy's childhood teacup collection to an antique buffet passed down from Nancy's grandmother, the Delahaye home continues to speak to the past, as it exists as part of the future.
"As we go, things change and I embrace that," explains Nancy
as she glances around. "This house is the perfect fit for us not only because of its location—though that part doesn't hurt—but because it's become such a happy space filled with color and memories."
---
View more photos from this home in our gallery below: