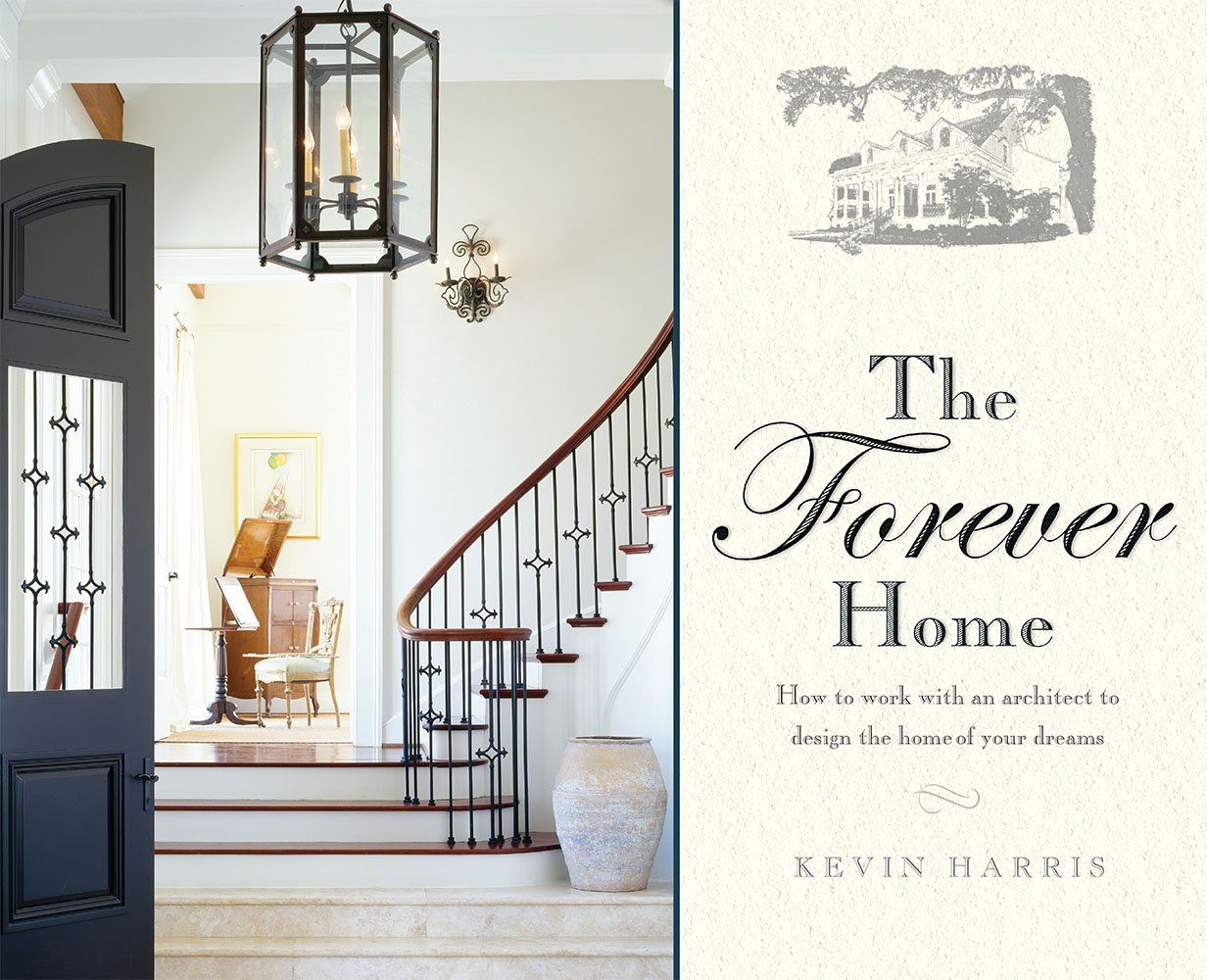 Architect shares secrets for "forever home"
Kevin Harris' new Kindle book now free on Amazon
---
Local architect Kevin Harris is known for designing houses that will last a lifetime and beyond. Their styles are sophisticated and classic, and their construction details are as functional as they are elegant. And with the launch of his new book, Harris aims to help prospective homeowners around the world find their own perfect dwellings.
In The Forever Home: How to Work with an Architect to Design the Home of Your Dreams, Harris offers practical tips for every step along the way, from when to hire an architect to how to assemble a "dream team" to how to prioritize your needs. "What is a forever home?" writes Harris. "It's the home you've always dreamed of–one that fits so well it becomes a part of your identity, a place that nurtures your spirits and houses your most precious earthly belongings, including your family and possessions. You may leave to visit other beautiful places, but whenever you return, you know you are truly home."
In conjunction with the launch, the Kindle version of the book is available as a free download from Amazon.com through this Sunday, July 19. No Kindle device? The Kindle app is available for most mobile platforms. The hardcover version of the book is available locally at Barnes & Noble and Cottonwood Books.
Read more about one of Harris' recently designed homes, featured in inRegister's February 2015 issue, here. For more details on the book, visit Harris' website.