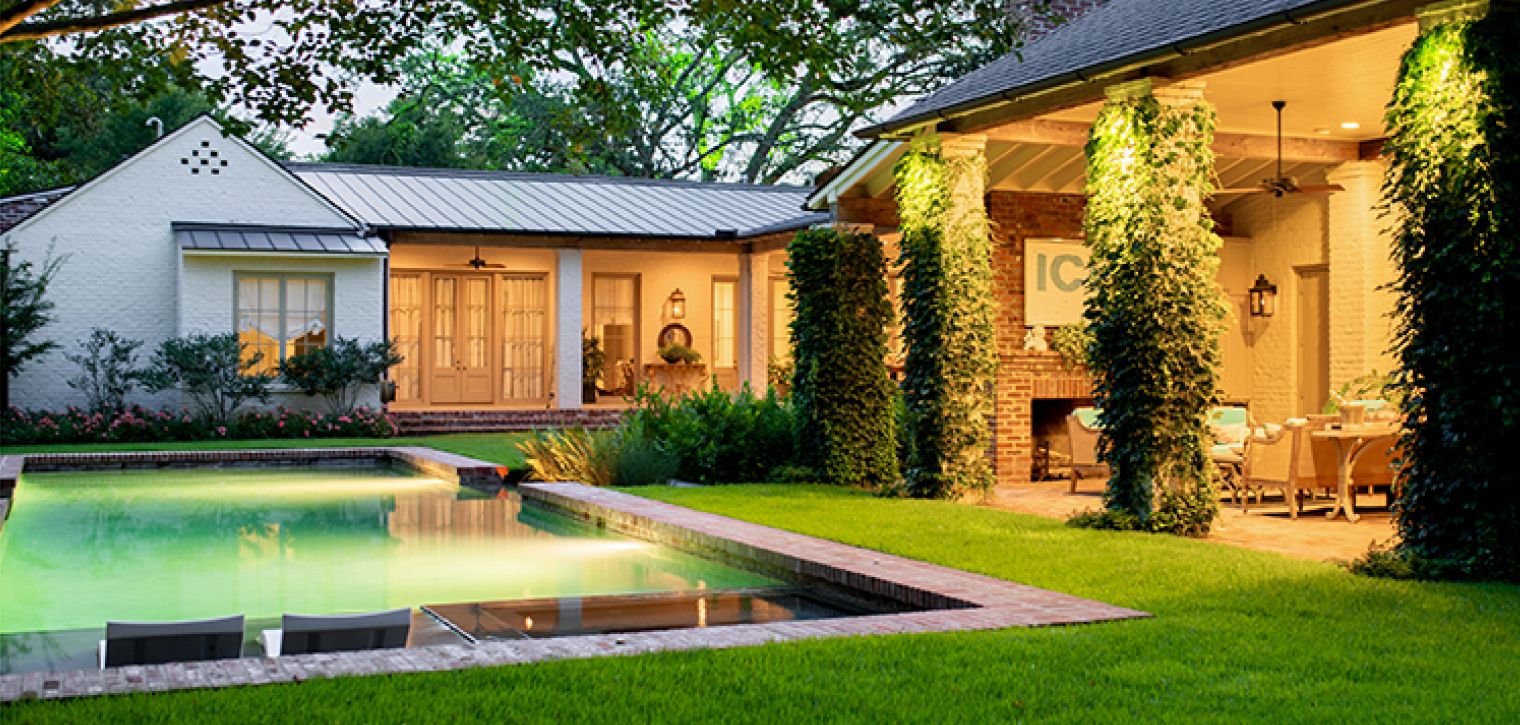 From blank slate to blooming sanctuary, a family reimagines their landscape
---
The backyard was completely unadorned when Shannon Blakeman first saw it—just a vast stretch of grass with nary a flowerbed or water feature in sight. Blakeman, a landscape architect with CARBO Landscape Architecture, had been tasked with creating a master plan for this site surrounding his clients' newly purchased home in Capital Heights, and in that void he had a vision: a space suited for entertaining that would double as a serene private retreat.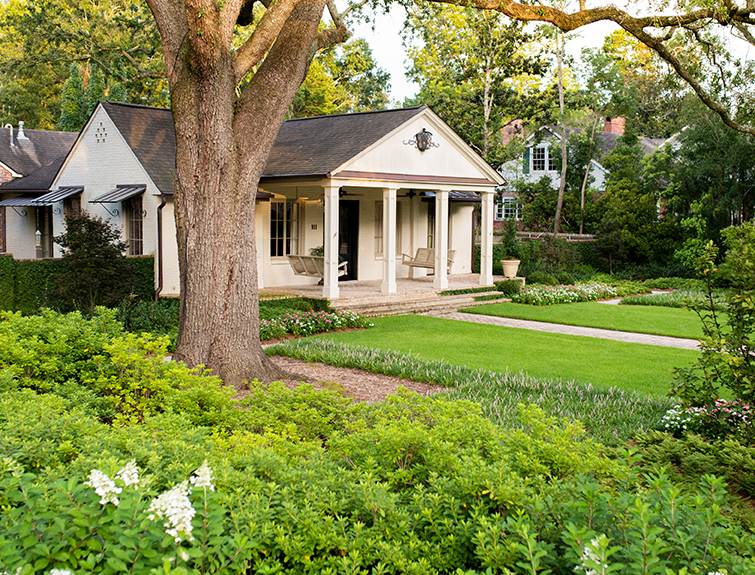 "There was absolutely nothing back there when we started," Blakeman recalls. "The backyard was lawn, and that was really about it—no trees, nothing."
Blakeman's plan involved creating lush garden spaces that would complement the family's interior aesthetic, an updated take on traditional style. The new backyard design caters to contemporary tastes while managing to look as though it has always been here. A pool big enough for hosting friends, but not so big as to take over the yard, runs perpendicular to a sunken rain garden, which helps to manage drainage issues created by heavy clay soil. 
The front yard's design places equal emphasis on form and function, though its focal point—a massive live oak tree—was already in place. New "moon lighting" in the oak as well as in nearby Southern magnolia trees adds a sense of security to this area, while old Southern garden plants and hardy native varieties are sprinkled with colorful annuals that add interest each season.
"Overall, the simplicity of some of the things we've done—these broad strokes of plantings, these clean lines—really help to kind of root the design in its place and not make it too busy," Blakeman says. "It just feels comfortable when you're in the space."