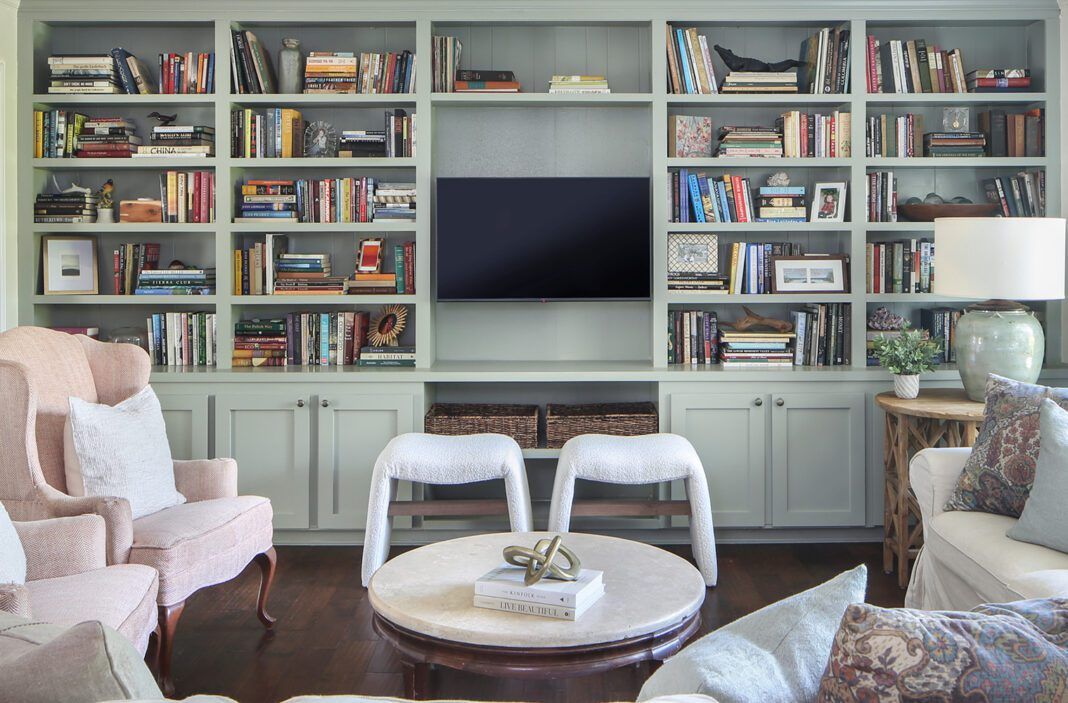 Second Act: A 1960s ranch home gets a glow-up that reflects its owner's new career in design
---
Jennifer Liffman was on vacation in Florida back in 2012 when she first felt the pull toward a new career. She wasn't gazing out at the Gulf waves when this moment of reflection happened, though. Instead, she was peering at pretty wallpapers and window treatments inside a chic showhouse.
The precise location where it happened was Coastal Living's Ultimate Beach House, which was on display that summer in Rosemary Beach. As Jennifer walked through the rooms, she was as awed by the understated style as she was by what she calls a "spark" that had ignited inside her, reawakening one of her earliest interests.
"I've loved interior design for as long as I can remember," she says. "My grandmother used to keep stacks of Colonial Homes magazines in her house, and I have memories of lying on her living room floor as a child and spending hours looking through them. Her home was so well put together, with beautiful antique pieces—some of which I inherited and use to this day. She definitely inspired my love and appreciation of beautiful spaces."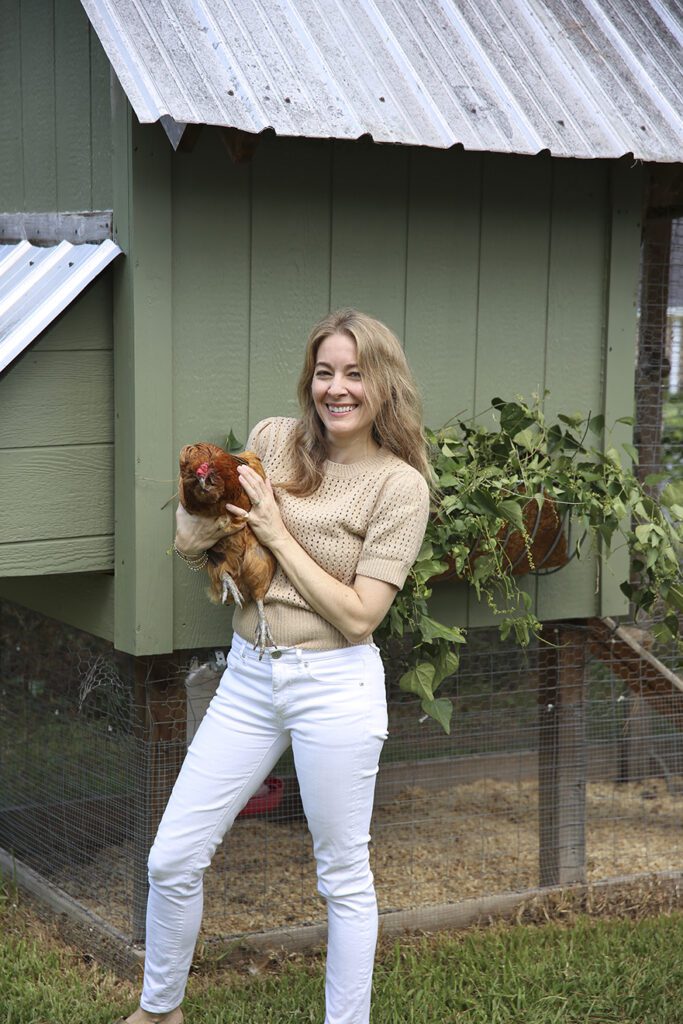 Though the beach house planted the idea, it wouldn't be until early 2020—just as the COVID pandemic began—that Jennifer acted on it. It was then, while at home with her husband, Eric, and two young daughters, Emma and Ella, that she enrolled in a distance-learning interior design program at the New York Institute of Art and Design, finally fulfilling her longtime dream. "I learned so much, from hand drafting to space planning," she says. "What I loved the most was designing my final projects and seeing it all come together."
Armed with her new knowledge, Jennifer launched her own design firm in 2022, and she recently became part of the interiors team at Craft Realty/Interiors/Homes. Meanwhile, she was busy putting together pretty spaces of her own at her family's home in Jefferson Terrace. The Liffmans moved into this late-1960s, ranch-style home during the week of the August 2016 floods, and though their neighborhood was high and dry, they set about making changes to better suit their family's style. Outside, where their home sits on a large corner lot shaded by 10 tall pine trees, they painted the exterior brick for a more contemporary look. Within the walls, they ripped up carpeting and tile, laid down wood flooring and enlarged an opening between the foyer and living room. Finally, they brightened up each space and began adding their own personal touches.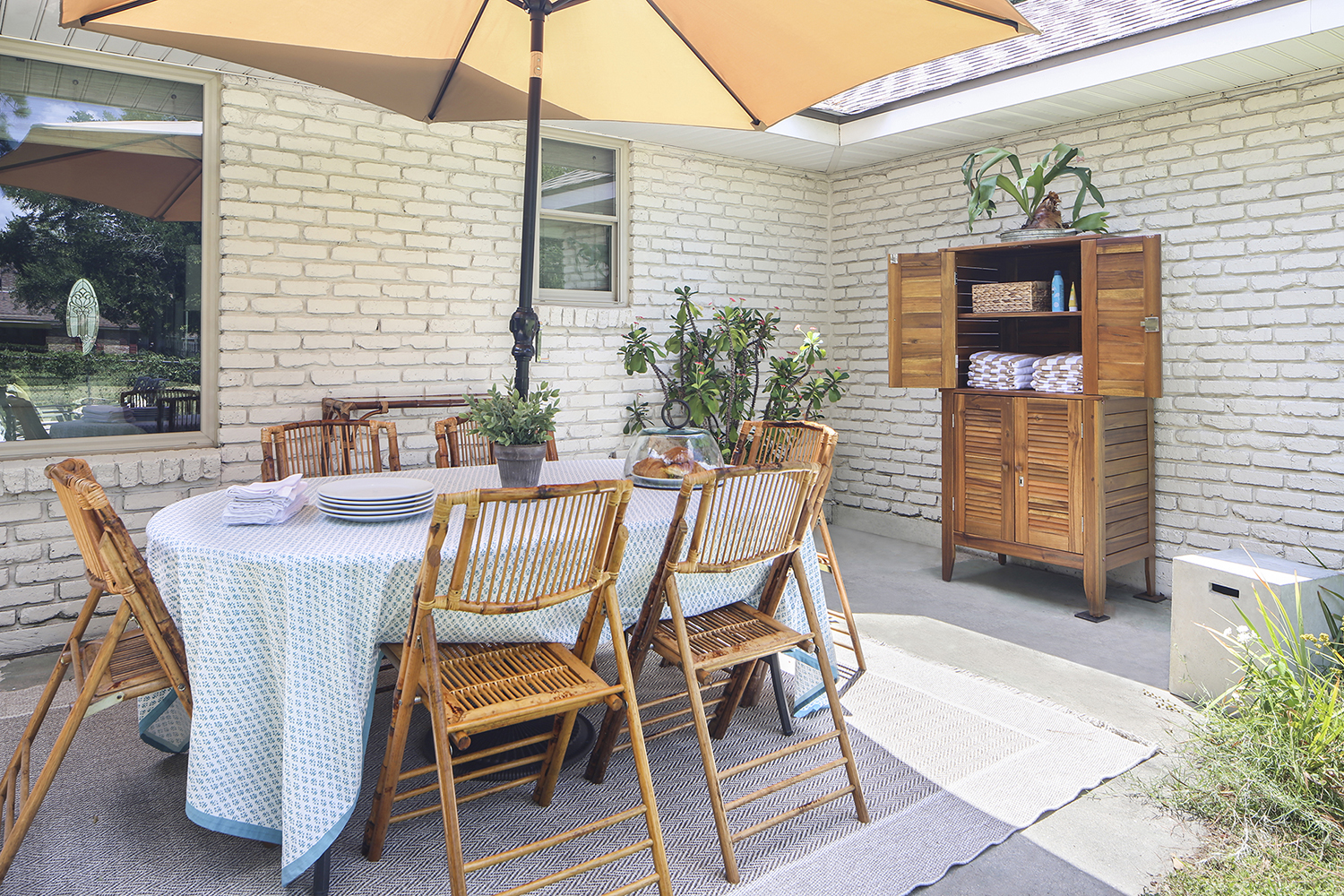 The renovation and decorating project has been a family affair. Jennifer's father, John Hawkins, built the shelves and cabinets that take up a full wall in the living room, and he also constructed cabinetry for the laundry room and primary suite bathroom. Eric applied a Venetian plaster finish to walls where Jennifer sought to add textural interest. Many of those walls are now filled with works by Eric's mother, artist Christy Diniz-Liffman, whose colorful paintings are also on display at Baton Rouge Gallery this month. The extended family also includes other professional artists, all with different styles and all contributing to Jennifer and Eric's passion for art.
An important part of decorating this home for Jennifer was incorporating not just those meaningful artworks but also antique furnishings and heirloom pieces that had former lives with older family members. The antique bed and desk in her daughter Emma's room, for example, were part of Eric's sister's room when she was a child, and her grandmother's recovered wingback chairs now have pride of place in the living room. The coffee table epitomizes Jennifer's preferred blend of time-honored pieces with new touches, with its antique wood base and new limestone top. "I believe in thoughtful spaces that feel meaningful and collected, and I love mixing the old with the new," she says, pointing to a hutch in her dining room that once sat in her grandmother's kitchen. "I use this piece daily, and I think of her every time."
At home, the transformation projects continue, as Jennifer sets her sights on the master bedroom and other spaces in which she is putting her fresh knowledge to work. Outside of her own abode, she and the Craft Interiors team are busy working on custom finishes for luxury home builds, and she'll help tackle a 5,000-square-foot remodel in the coming months.
While she now gets to share her design skills professionally, Jennifer says her own personal style is still evolving. And with a home full of growing children, plus Lettie the cockapoo and an Americana chicken named Chickaletta out back, she wouldn't have it any other way. "My house is very eclectic, and there's a lot to look at," she says. "As my kids are getting older, I am beginning to pare down to create a calm and relaxing environment. We are still renovating rooms as we go along."