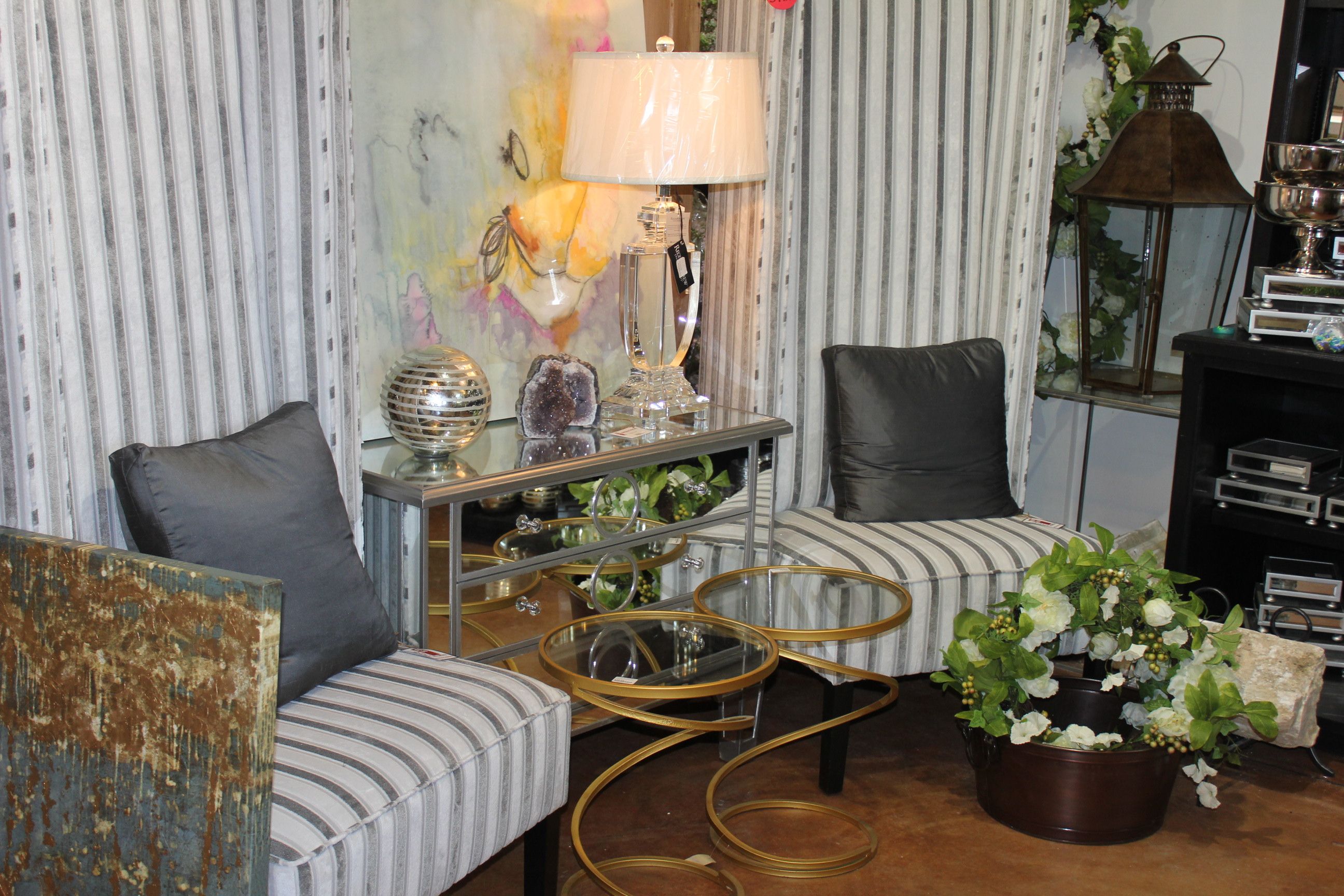 10 questions with Red Door Interiors owner Erin DeBosier
A charming crimson door accentuating a countryside cottage in France is the namesake and inspiration for Red Door Interiors. The signature door remains an integral part of the shop's aesthetic even after 13 years of business. Customers can find furniture, décor, seasonal items, fragrances and gifts at Red Door, now located on Perkins Road. Below, owner Erin DeBosier tells us about her new location, the store's humble beginning and more. And take a closer look at DeBosier's own home in this feature story from the inRegister archives.
---
1. How did Red Door Interiors start? My husband and I started it in our backyard. It began with a sink vanity we fashioned from an antique console for our home remodel. We made more of those. Then, we started acquiring home accessories, eventually quit our jobs and opened our first brick-and-mortar store in 2005.
2. How has it grown or changed since then? It's grown and shrunk since then. We opened our second store in Shreveport in 2009, and were working on opening our third store when my husband suddenly passed away from a brain aneurysm in 2011. It was horrific and horrible in every imaginable sense. But in 2012, I persevered and managed to open our third store in Alexandria. I ended up closing both of them a year later; I couldn't manage three stores liked I fantasized I could. I'm happy to have one store for right now.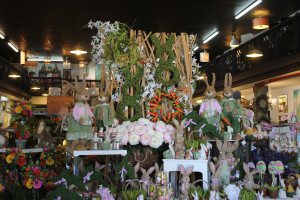 3. What are your best-selling items? We've had many best-selling items over the years; it changes year to year. The last couple of years, we've sold more curtain panels than I ever thought we would. We have dozens of styles and colors to choose from. They're great quality and reasonably priced. I just went and counted. I have 92 panels hung to show you—with more samples on their way—and can order hundreds more than that, in different colors and sizes.
4. How do you keep your store's inventory fresh and up to date? Attending lots of markets and getting lots of new merchandise, constantly. And we're constantly moving it around to showcase different ways to look at it and use it.
5. What is your favorite product in store right now? Oh, that's a hard one! I buy everything in the store, and I buy so much of what I like. So I don't think that could be narrowed down to one item. However, we did just get in these great- looking gold or silver metal branch candleholders and sconces. I ordered them last summer, so I had forgotten about them. When I saw them, it was like seeing them again for the first time. That's both scary and cool!
6. Tell me about your Red Hot Dot Sale that's going on. Because we have so much space and inventory, sometimes there are great items that get overlooked! Or 48 of something became 3, or a pair of something is now only 1. Or 6 chairs are still 6 chairs. Or I bought something that was too far ahead of it's time. There are many reasons that merchandise needs to go on sale—that's what our Red Hot Dot Sale is about. It's great merchandise, but we have to make room for the new. And for this weekend, I'll ha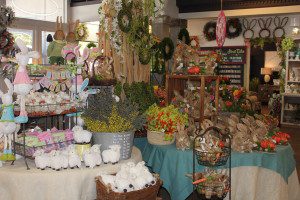 ve many, many more items added to the sale.
7. What is a good tip for someone decorating their home? Buy what you love and trust your instinct. I see so many people come through Red Door who love what they see, but can't make a decision. If you love it, you will make it work in your space. If you don't have any instincts, ask us. We'll tell you what we think.
8. What's the best piece of home décor to invest in? That's another hard one! I don't think it's any one thing. Whatever it is, it should be comfortable. A comfortable sofa, chair or bed is very important to quality of life at home. Some pieces are made to make a statement—and we all love those pieces—but every room should have something we can lounge in and be comfortable in. Oftentimes, those pieces can be one and the same. I strive to offer those at Red Door.
9. Tell me about your personal interior decorating style. I love so many stylesin design, but I lean toward clean lines and metallic accents. My current home is mostly neutrals so as not to compete with the natural landscape seen from the vast windows in my house. Well, except for my front sitting room, which has hot pink flocked damask wallpaper with four matching 1970s teal velvet chairs. So I guess you could call me eclectic.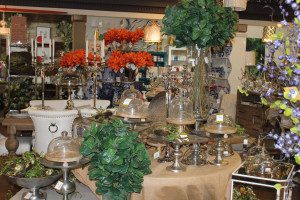 10. You recently relocated your store. How do you like your space on Perkins? I love our new space on Perkins. It's a little bit smaller, but it's also more manageable and more homey feeling. We've gotten so many compliments from our customers who love the new store and the layout. I know there are many who miss the old store—and I certainly understand—but in the design business, change is inevitable. You gotta keep up.