10 questions with Patti DuPree Furniture & Interiors owner Patti Dupree
At only three years old, Patti DuPree Furniture & Interiors offers a wide variety of services and products to transform your home into a unique living space. Its 9,000-square-foot showroom is filled with artwork, rugs and a plethora of furniture. And interior design isn't the business's only specialty. DuPree and her team have also remodeled and constructed new homes throughout Baton Rouge. We sat down with DuPree to learn more about her background and her growing business.
---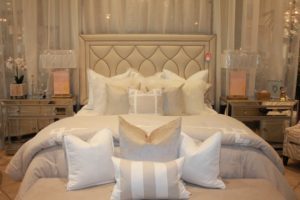 1. What is a typical day like for you and your team? Every day brings something new and different for us, but our No. 1 priority is our clients. Our goal is to simplify the design process, making it a fun experience. This entails space planning, furniture and fabric selections, renderings, presentations, and in-home consultations. With all of the new merchandise we receive daily, resetting the showroom floor is something we must stay on top of.
2. What is your professional background? How did you get into the retail field? Growing up in a family that worked in design and furniture, I have always known I would follow in those footsteps. My creative passion led me to pursue a degree in interior design, later obtaining my license. I have worked in retail since receiving my degree in 1979. Over the past 30 years, I have worked across the South in furniture showrooms and design firms. I now have the best of both worlds and love what I do!
3. What are the first things customers see when they walk through the doors? The grand scale of the showroom and the many chandeliers, pieces of artwork and custom window treatments we have on display.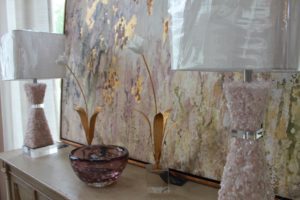 4. What sets your store apart? Not only do we have an expansive showroom filled with the newest and latest styles of home fashion, but we also have qualified designers to assist customers from start to finish. Whether they are building a new home or updating one room, we have exactly what they need. Merchandise can be purchased off the showroom floor or customized to fit specific needs.
5. What is one thing you think customers should know about your store that they may not be aware of? When purchasing through Patti DuPree Furniture & Interiors, design services are complimentary.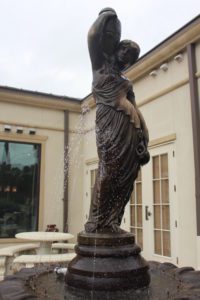 6. How do you keep your store's inventory fresh and up to date? We receive new merchandise weekly, so there is always something new to see.
7. Can you share a hint about what shoppers will see in your store next season? We will be incorporating a blend of traditional styles with our transitional styles. You will see pops of color mixed with our neutral palettes. And we are most excited about our new bedroom groups and artwork.
8. What was your reason for opening the store? When did it open, and how has it grown or changed since then? I never desired to have a business of my own, but I had a change of heart at a time in my life when most people are thinking about retirement. It has been the best decision of my career thus far. We opened February 13, 2014, and we have grown tremendously within three years. The showroom has recently expanded, and we have now added a vast rug and outdoor furniture collection.
9. What are a few must-have items this season? Accessories adorned with natural stones, such as agate and selenite, beautiful silk florals, and vibrant outdoor pillows and accessories.
10. What are some of your best-selling products? Ready-made bedding and pillows, accessories, lamps, outdoor furniture, custom window treatments and custom orchid arrangements are some of our most popular products.