10 questions with McMillin Interiors owner Bill McMillin
With hundreds of Baton Rouge clients, as well as clients across the South, McMillin Interiors is a one-stop interior design firm specializing in everything from room layout to décor accessories, taking customers through the design process from start to finish. Its staff of designers has created beautiful interiors for over 25 years and is ready to adapt to any style or taste, and its Government Street retail showroom, tucked into a century-old cottage, has the feel of a welcoming home environment. We sat down with owner Bill McMillin to learn more about the business's history and everything it has to offer.
---
1. What is a typical day like for you and your team? Our days are always very busy with client design projects and meetings. We also have lots of retail traffic coming in. We are a huge resource for independent designers, so we are constantly catering to their needs. Often our team is handling deliveries and installations in clients' homes. We also select paint colors, hardware, bath fixtures, marble and more every day for clients.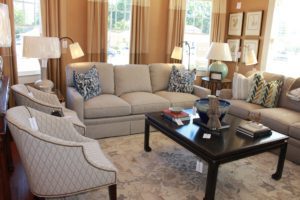 2. What is your professional background? How did you get into the design field? After graduating from college, I began designing in 1969. I worked as buyer/manager/designer at Kornmeyers, then opened my firm in 1989 in its current location on Government Street. My team saw a need in the community for high-end, beautifully designed merchandise, so we opened the retail showroom to the public in addition to our design studio.
3. What are the first things customers see when they walk through the doors? A welcoming, educated staff and many beautiful objects in well-appointed rooms.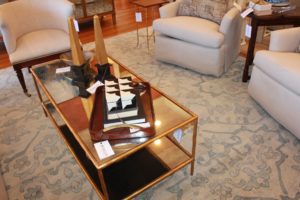 4. What sets your store apart? We are a design experience with traditional room settings in a turn-of-the-century house that we always keep fresh and updated. We also have a knowledgeable, friendly staff. We are always excited to help all who visit.
5. What is one thing you think customers should know about your store that they may not be aware of? That we are open to the public and welcome everyone to visit our beautiful showroom. Most people believe we are strictly a design studio.
6. How do you keep your store's inventory fresh and up to date? Through ideas gathered from international travel, shopping at international markets, and following influential designers and editors featured in major publications. We are constantly replacing and rotating items from our large warehouse inventory with new items as soon as they are sold off the floor.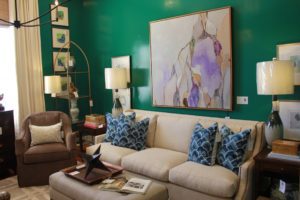 7. Can you share a hint about what shoppers will see in your store next season? Lots and lots of colors in accessories and pillows. Shoppers will see curated important pieces that aren't trendy and will stand the test of time and will fit in any future interiors.
8. What was your reason for opening the store? When did it open, and how has it grown or changed since then? I felt the need to move from a large furniture store mentality to a more personalized design space suited to my personal style for my clients. I wanted to create the McMillin collection. The store opened in 1989, but we've grown so much since opening our doors. We now have an in-stock program of sofas, chairs, occasional chairs, dining chairs, tables and beds.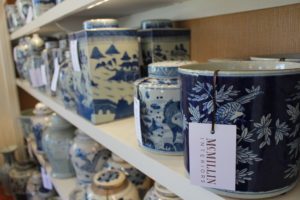 9. What are a few must-have items this season? Blue and white porcelains! I've sold blue and white for 48 years, but they're an especially hot item right now. It's in every design magazine. We are your blue and white resource in town. I also think hand-knotted tone-on-tone rugs with an aged look are a must this season.
10. What are some of your best-selling products? Sofas, because we get the right proportions with the right quality at the right prices. Everyone says we have the best selection of lamps. Decorative pillows are a best-seller for us, also. We have hundreds coming!