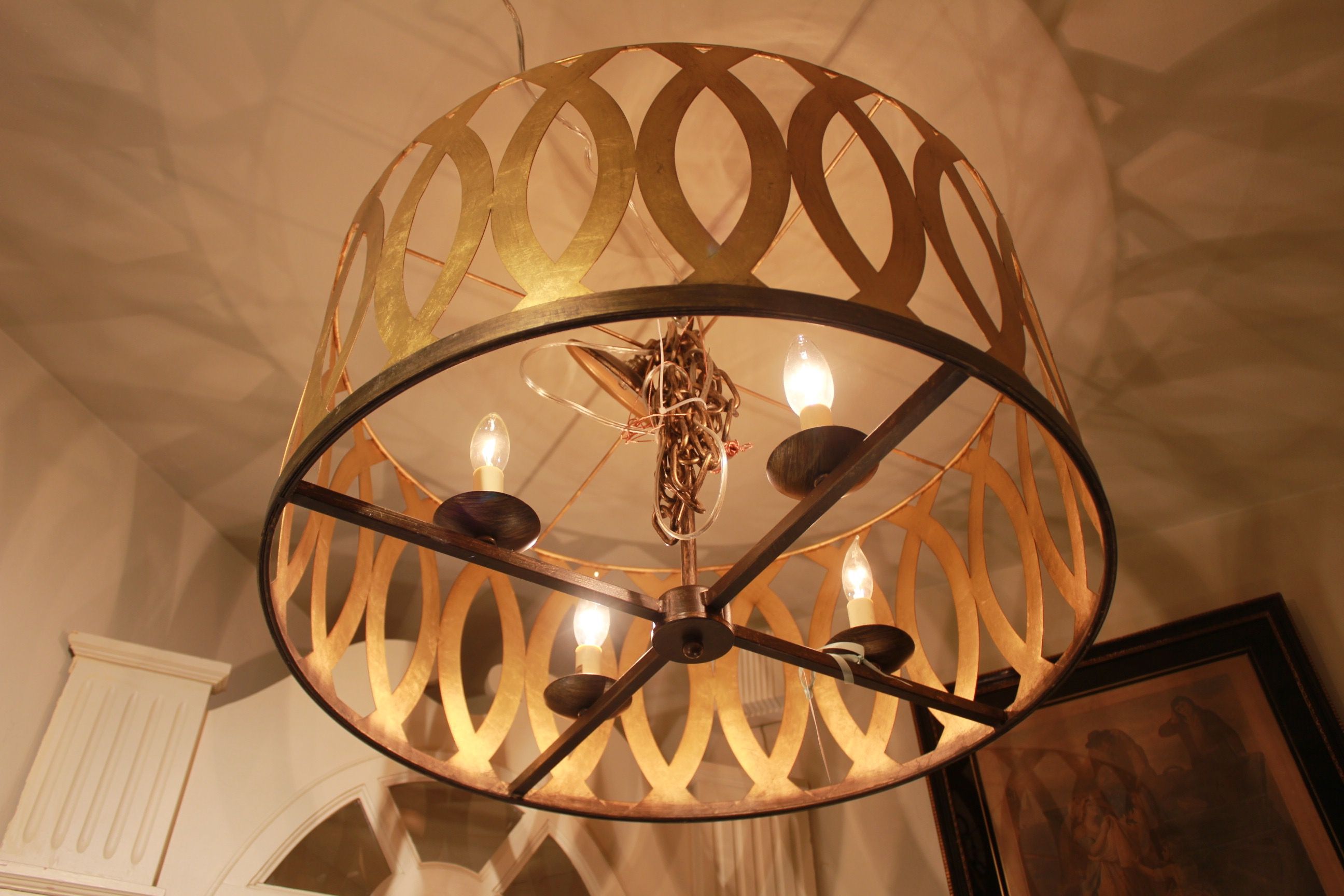 10 questions with Abat-Jour Interiors owner William Evans
After working as a custom designer and furniture artist for more than 10 years, William Evans decided to strike out on his own with Abat-Jour Interiors, a homey showroom of artwork, specialty furniture and a specific focus on lamps and lighting (obvious to first-time visitors by the massive chandeliers hanging from the live oaks outside his store). While traditional design is Abat-Jour's strong suit, creating custom items also gives Evans the freedom to create quirkier pieces suitable to any home. Curious to learn more, we sat down with Evans to learn a bit more about what the store has to offer:
---
1. What is a typical day like for you and your team? The Abat-Jour team serves designers, decorators and customers in hopes to fulfill their needs regarding lamp repair, designer lampshades and designing custom light fixtures. I also assist customers with all their interior design needs.
2. What is your professional background? How did you get into the retail field? I worked with Roy Phelps Designs for 10-plus years, creating custom designs ranging from art and unique painted finishes to one-of-a-kind furniture pieces. During my time with Roy Phelps, I was his office manager and director of sales for his gallery.
3. What are the first things customers see when they walk through the doors? The first things customers notice when they arrive at the store are our large brass chandeliers lit up in the trees. When they walk into the store, our cheetah carpet greets them at the door.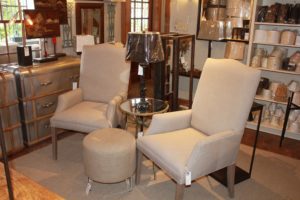 4. What sets your store apart? Abat-Jour supplies designer lampshades and unique custom creations including sconces, console tables and lamps.
5. What is one thing you think customers should know about your store that they may not be aware of? Abat-Jour translates to "lampshade" in French.
6. How do you keep your store's inventory fresh and up to date? One advantage to creating custom items is that we can improve and change the designs at any time. Our inventory will always be new and different.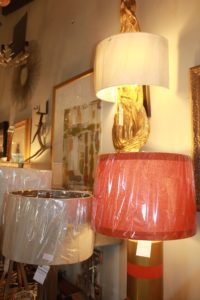 7. Can you share a hint about what shoppers will see in your store next season? Custom Framing is always evolving. Abat-Jour likes to showcase new types of molding arranged in new and exciting formats. It's important to showcase wall art, but also to incorporate custom framing designs into the living space.
8. What was your reason for opening the store? When did it open, and how has it grown or changed since then? I opened my store because I saw a need to give customers in the Greater Baton Rouge and surrounding areas options for custom lighting and lighting repair. I wanted to build my interior decorating clientele and give them a fresh perspective in transforming their spaces. I first opened my business on June 7, 2001, and I was located near Roma Cleaners on Government Street. I expanded to a new location in 2011, our current location at 545 S. Foster. Business is growing and we are super busy!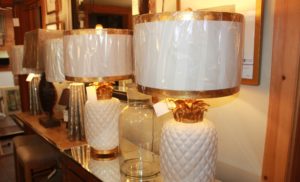 9. What are a few must-have items this season? One major trend in lighting for 2017 is quirky lighting.
10. What are some of your best-selling products? Our custom iron work, "perfect" floor lamp is a top seller. We also have simplistic console table design that works well in any space. Transitional design is our forte.