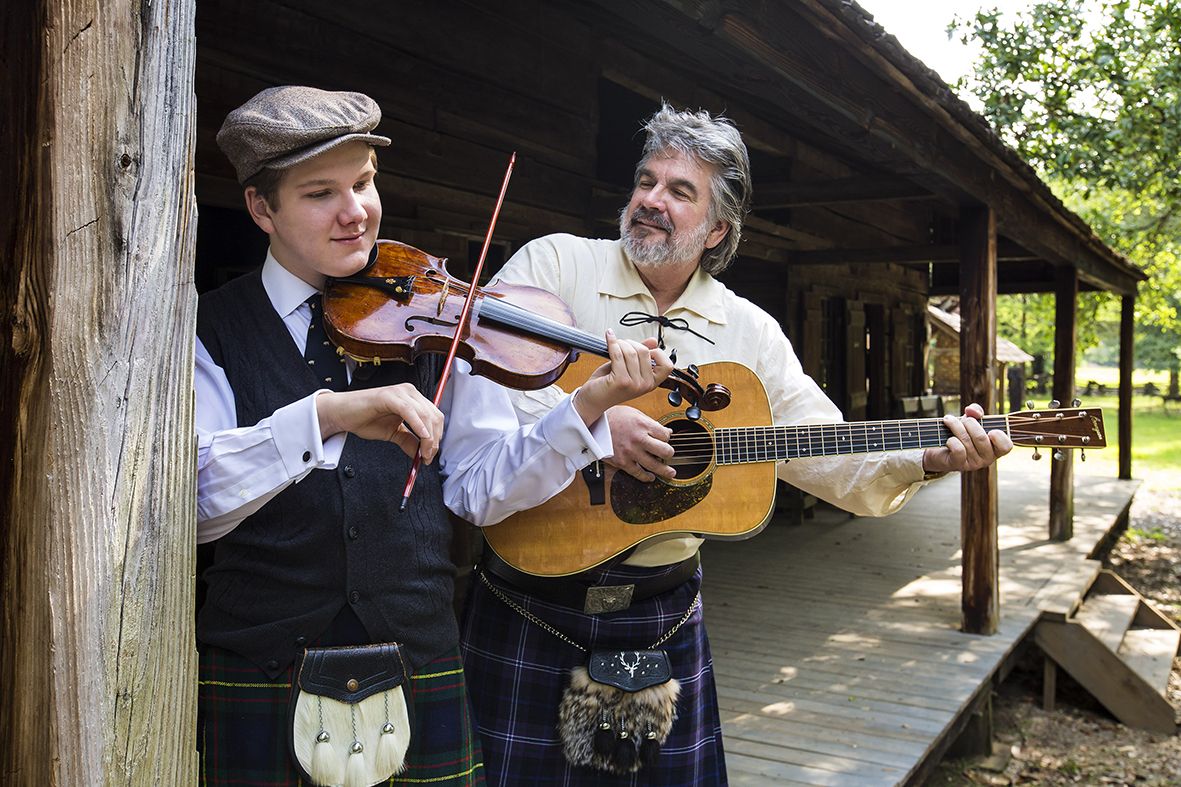 Young troubadour: A prodigy performer draws inspiration from the Founding Fathers
Media professional Jim Hogg is one proud papa. His son James Linden Hogg, at age 16, is already an accomplished musician like his troubadour father.
James Linden has mastered and performs professionally on guitar, fiddle, banjo, mandolin, violin, bagpipes, fife, piano and accordion. As such, James the younger has recorded an album of Americana music titled College Fund Vol. I. Based on the album name, son James Linden is obviously thinking about higher education, which pleases his mother Linda.
Oh, and he also holds President John Quincy Adams up as a role model. John Quincy was homeschooled by his president/diplomat father. James Linden is being homeschooled in a classical education by his mother. The music education is provided by his entrepreneurial father, a well-known Baton Rouge musician, advertising and media producer and Realtor.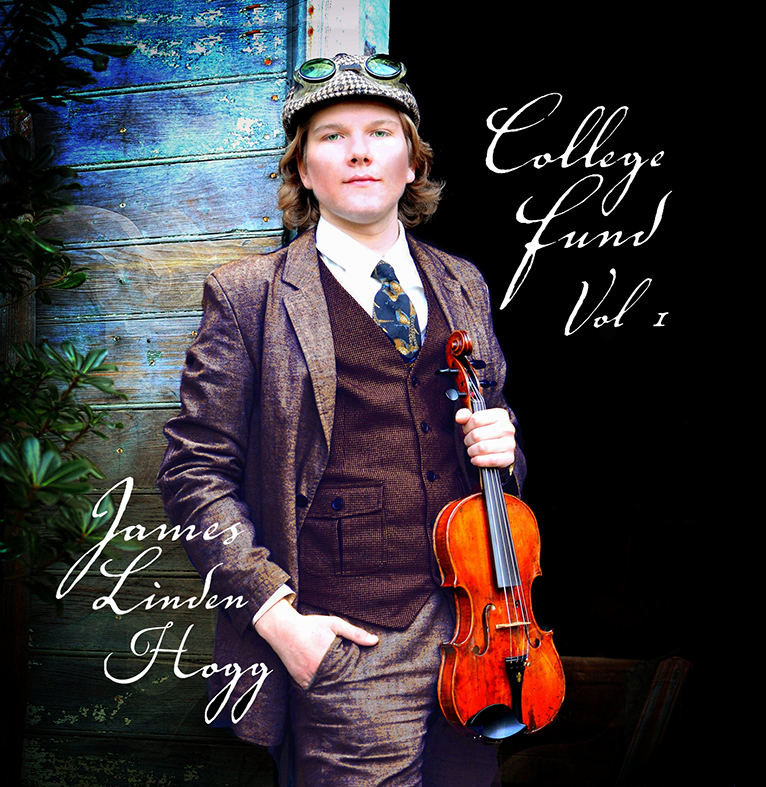 "At 13 years old, John Quincy Adams was the secretary for America's ambassador to Russia," James Linden says. "He spent most of his life abroad in service of the country."
Other than that bit of historical trivia, Adams, a one-term president, is probably best remembered from the 1997 Steven Spielberg movie Amistad, in which Adams looms as a heroic figure who used his lawyerly skill to win freedom for illegally enslaved Africans.
From whence does the adulation for a dead president come? It comes from the music.
"As I learned these Americana tunes, I wanted to know where the songs came from," James Linden says. "For instance, 'The Lakes of Ponchartrain' is an Irish tune. The Irish potato famine sent waves of Irishmen to the United States, and they were handed a rifle and enlisted in the Union army. For a lot of them, the U.S. wasn't all it was cracked up to be, so they went home, but they took the memory of Lake Ponchartrain with them. One of them wrote the song."
James Linden will showcase his talent March 18 at Manship Theatre, accompanied by his father and Nelson Blanchard of the band LeRoux. "I'll be performing a kind of soundtrack of early America," says James Linden. "It will be everything from the Revolutionary War up into the Industrial Revolution. I'll throw some of my own original Americana tunes into the mix as well."
Prior to the Manship appearance, James Linden will perform at the convention of the Louisiana Association of Fairs and Festivals. If he impresses the festival people, it could mean a Louisiana music tour and a revenue source for that college fund.
Music and James Linden seemed to be predestined. "At an early age, my dad had a bluegrass band [Jim Hogg and the Boys] and I would tag along," James Linden says. His father says he "threw James into the deep end of the pool" when he'd bring the 6-year-old out on the stage with the band.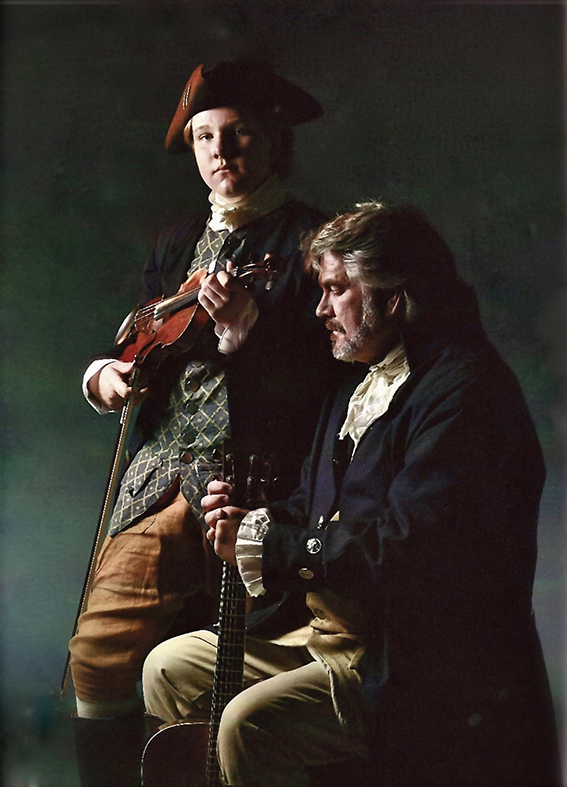 "I appeared on stage with my dad and people were just thrilled with the novelty and went, 'Oh, great, a child,'" James Linden deadpans. "But I got serious about playing the fiddle at about age 9."
So serious, in fact, that Jim found a 230-year-old Italian violin built by the Johannes Florenus Guidantus firm for his son to perform with. Since then, James Linden has participated in fiddle competitions and won the title of state fiddle grand champion at Northwestern State University in 2015. The practicing has paid off. He has traveled to Europe the last two summers and played various venues there.
When James Linden visited Monticello, President Thomas Jefferson's home, not only did his interest in music reach a fever pitch, but he began to focus on the history of the folk tunes he was learning.
"Thomas Jefferson played the violin, and I play 'Flowers of Edinburgh,' which was one of Jefferson's favorite tunes," James Linden says.
No doubt, much of James Linden's musical talent was inherited from his father, but it didn't hurt to have a country music legend put in a good word with the higher power about the budding musician. Jim explains: "I had gone to Nashville and recorded two records with Ricky Skaggs. Ricky is very devout, and late one night traveling on the tour bus across the Appalachians, when James Linden was only 3, I asked him to pray over my son and ask God to 'pass his mantle down.' He prayed a real sweet prayer and it seemed immediately afterward James Linden's interest in music really took off."
It remains to be seen if his mantle will include a successful music career, but James Linden knows he will always have music in his heart.
"I never see myself not playing music," James Linden says. "I don't think I'm ever going to stop because I love Christ, my family, this country, its history, music, dramatics, comedy. I never see myself not entertaining."
In the immediate future, in addition to the Manship performance, James Linden can be seen on stage with Mark O'Connor and the O'Connor Family Band at the Acadiana Center for the Arts on March 31. Mark O'Connor, like James Linden, was introduced to the fiddle at a young age, and he is now one of the world's great virtuoso bluegrass, jazz and country violinists. Also slated to appear are Cajun fiddle great and folk music historian Mike Doucet of the band BeauSoleil and fellow state fiddle champ Beau Thomas.
James Linden's album College Fund Vol. 1 is exclusively available at jameslindenhogg.com. Tickets to the March 18 performance are available at manshiptheatre.org. Father and son will also perform at the LSU Museum of Art on February 16 as part of the museum's Third Thursday programming; see lsumoa.org for details.