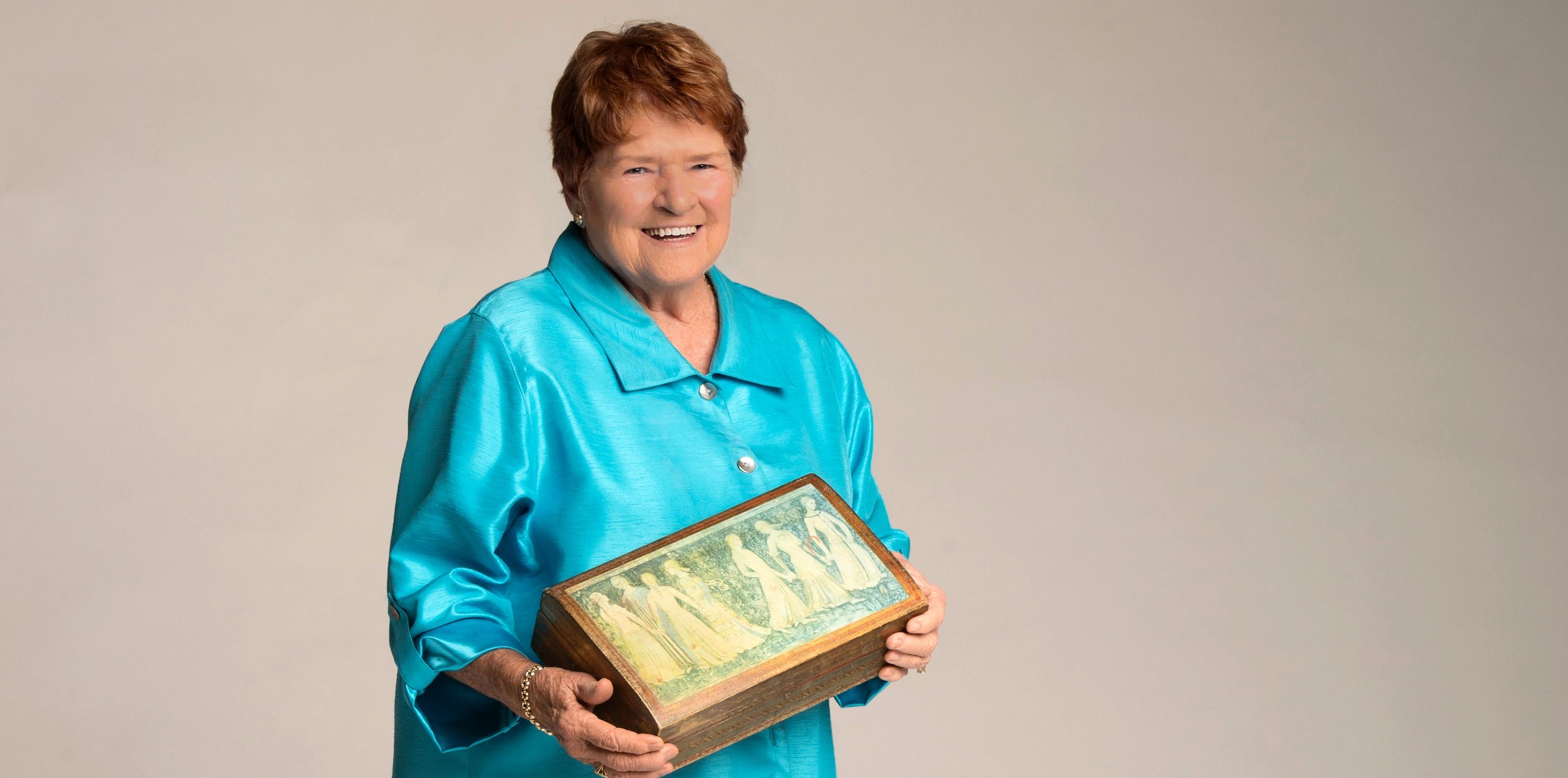 Women with a Cause: Ruthie Kean
Photo by Jeannie Frey Rhodes
Cause: Inner Wheel Trash and Treasure Sale
Her friends call her the "queen of trash," and Ruthie Kean doesn't mind at all.
After all, the energetic 81-year-old does spend a fair amount of her time digging through other people's discards. It's all part of the job of helping to run one of the city's biggest and most carefully orchestrated tag sales—an annual event that has raised some $1.7 million for local charities.
The Attic Trash and Treasure Sale was originally a project of Rotary Club of Baton Rouge, but after three years Ruthie and her friend Bootsie Hundermer took over the task in late 1990 as they simultaneously founded the local chapter of Inner Wheel, a group for wives of Rotary members. The club and the sale were immediate successes.
"We had the largest chapter in the whole Inner Wheel organization," says Kean. "We raised $20,000 the first year on our own, and we kept increasing our goal and meeting it year after year. Now we are able to raise more than $150,000 each year through the sale, and the funds are presented to nonprofits voted on by our members."
Establishing and maintaining what has become a Baton Rouge institution has required much more than just a few weeks of work surrounding the sale. Kean, a former schoolteacher and tennis pro, transferred her leadership and organizational skills to what became nearly its own full-time job as "instigator of everything."
"From the second the sale closes, the phone starts ringing," she explains. "We are packing and picking up items all year long."
In addition to securing treasures—often after estate sales or stores close—Kean also counts among her duties scavenging for boxes, organizing volunteers, setting up the sale site, and hosting an annual party for "Angels," or non-member volunteers. She is particularly adept at persuading fellow members to pitch in. "People have said, 'You don't tell Ruthie no if she calls you,' " Kean says. She attributes her success in wrangling volunteers to her insistence on allowing them to work as little or as much as they can. "We've just made it fun."
Part of the fun, of course, is the sale's ever-changing inventory of interesting things. "We've had the most wonderful furniture and the most gorgeous Oriental rugs," Kean says. "We do have one rule for the volunteers: Don't put your personal items down, because we're likely to price them and sell them, too."
Serving the sale for so long has given Kean "lifelong friendships," she attests. It has also become a family affair. "My grandchildren grew up playing in our toy department," she says. "Now some of them are married with kids, and they still come to help."
So call her "queen of trash" if you will—Kean wears the title proudly. "I'd much rather do this than get dressed up and go to parties," she says. "It's so much fun, and I know we're doing good."
---
Quick Glance
What do you love most about the volunteer efforts that you are engaged in?
I have met some of the nicest, greatest ladies that I have ever known.
How is your cause making a difference?
We have given financial support to some causes that wouldn't have had much-needed help otherwise.
What is something we don't know about your cause?
We don't go out and solicit money from people to support our sales. That's something I have been adamant about from the beginning.