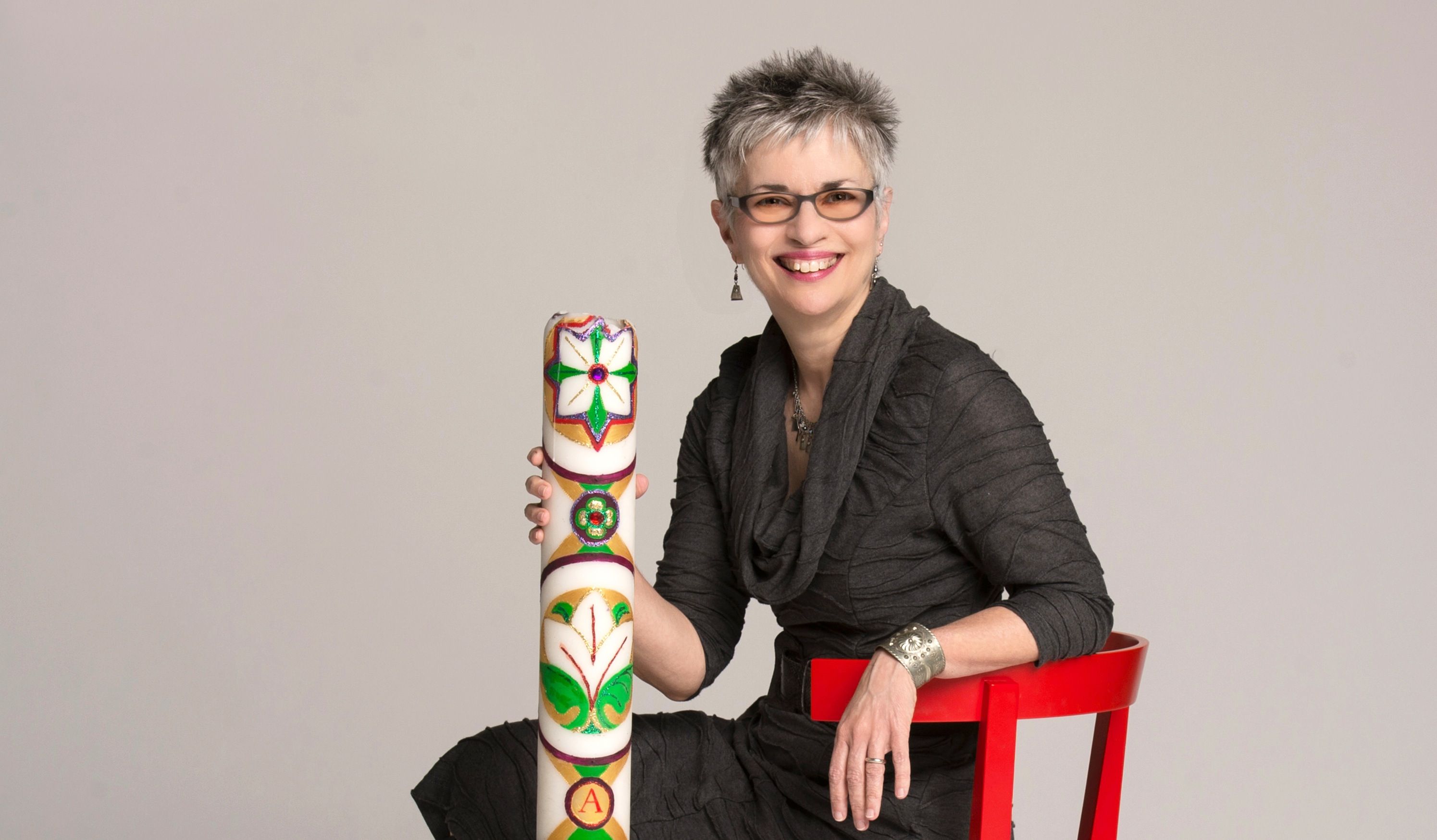 Women with a Cause: Mary Lee Eggart
Photo by Jeannie Frey Rhodes
Cause: Preservation of art, architecture and history of Sacred Heart of Jesus Catholic Church
Sacred Heart Church is as much a part of Mary Lee Eggart's personal history as it is a part of Baton Rouge's history.
The artist and third-generation parishioner followed her mother and grandmother into lay-ministry roles at the Mid City church, and an inherited passion for preserving the past led Eggart to her current position as the congregation's historian and archivist in 1999.
The role is rich with meaning for someone whose family members watched as the elaborate murals and paintings came to life inside Sacred Heart's sanctuary in the 1940s. Eggart played an important part in having those very paintings, which had been created by a visiting European monk, restored in a painstaking multiyear art conservation process. Today, the images of angels and saints look out on worshippers with all the majesty that they first possessed 70 years ago.
"I'm trying to keep alive those things that defined our past and made us who we are," says Eggart. "So many Sacred Heart families helped to build Baton Rouge. This church reaches far out into the community."
During her tenure as archivist, Eggart has led tours, written a book on the church's history, painted an original design on each year's paschal candle, and consulted on renovation projects. Her behind-the-scenes efforts came to the forefront in October at a program that brought in speakers including nieces of the founding pastor, a great-grandson of the building's architect, and an expert on the ornate murals. More than 300 people attended, including the son of the man who laid the tiles on the campanile's bell-shaped cupola, along with an artisan who had done the original plaster work.
"People came early to look at the church, and they lingered afterward," Eggart says. "They talked about having gone to school here or family members who got married here. Sacred Heart is so much of a family."
The public event was part of the church's current push to reintroduce itself to members of the community who may not be aware of its historic significance. "We feel like we have this hidden gem in the middle of the city," Eggart says. "People pass by, but they have no idea what's in here."
Church leaders plan to take on more restoration projects and make "exciting changes to our campus to make it more suited to our current and future needs," she says. After all, as she recognizes, the future and the past are woven together in this tapestry of faith.
"The church is the physical embodiment of the people who built it," she says. "They built the church as a gift to God and a gift to us as well, because we are the future they were building it for."
---
Quick Glance
What do you love about your volunteer efforts?
Researching the history of the parish and the building of the church is a bit like being a detective, following clues and putting the pieces together. Most rewarding is when someone with a connection to Sacred Heart contacts us to tell us their piece of the story.
How is your cause making a difference?
I believe it deepens our current parishioners' commitment to the parish to know about the contributions of its founders. They overcame so many obstacles and created a vital community based on love of God and love of neighbor.
What is something we don't know about your cause?
We maintain a Facebook page (facebook.com/SacredHeartChurchBatonRougeArchives) and share great old photos.