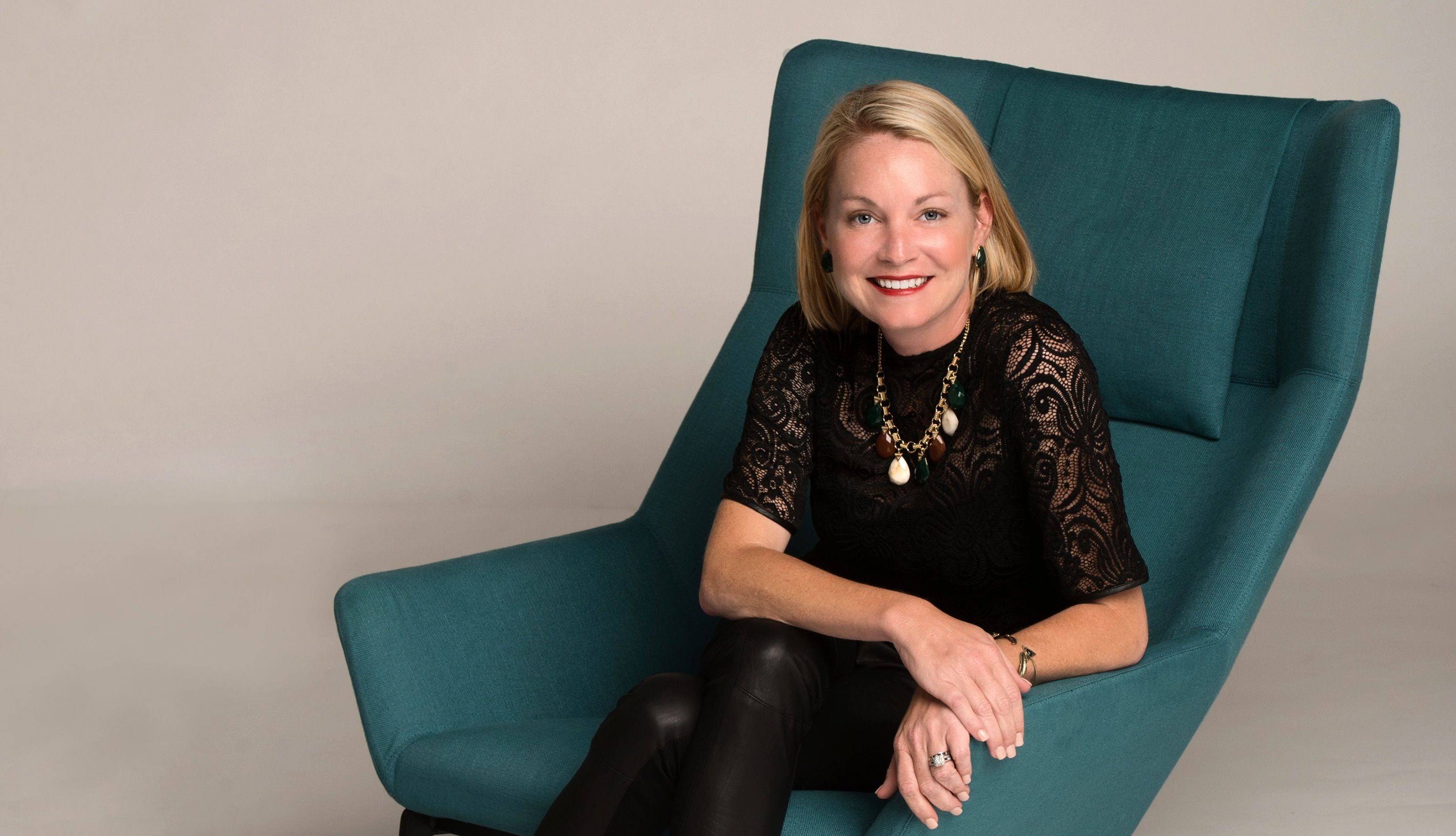 Women with a Cause: Lydie Neumann
Photo by Jeannie Frey Rhodes
Cause: Epilepsy Foundation of Louisiana
The Epilepsy Foundation of Louisiana's website tells it plainly: One in 26 Americans will develop the condition defined by recurrent seizures. But Lydie Neumann wasn't thinking about statistics when her 5-month-old daughter Amelia first started experiencing frightening symptoms.
"I was rocking her, and she started jerking and her eyes were rolling back while she was sleeping," Neumann recalls.
Two months and two more seizures later, Amelia received a diagnosis of epilepsy. A few years passed before an EEG exam showed abnormal activity—and she had a seizure during the test. "I had prayed the night before for a sign," says Neumann. "What happened in the EEG couldn't have been more clear."
Now 13, Amelia is classified as having partial complex epilepsy, a condition that one typically doesn't grow out of, Neumann explains. But instead of the scared mom she once was, Neumann is now an advocate for funding and research that could one day find a cure.
Her epilepsy activism began when neurologist Charlotte Hollman invited the family to a foot-race fundraiser for the Epilepsy Foundation. "It was the second year, and it was little bitty—only a couple of hundred people," Neumann recalls. "I thought, This is baloney. We've got to take this to the next level."
So Neumann stepped up to support the effort, working to add elements like team T-shirt contests, balloons, sponsor tents and more to the next year's run. The Seize the Day 5K celebrated its 10th anniversary last year by drawing more than 1,100 people and raising more money than it ever had before.
Neumann didn't stop there. She and her friend Jolie LeBlanc launched the Seats for Seizures gala five years ago, and she willingly took on every necessary role to make the event a success. "Dr. Hollman and I were bringing stuff in on the back of a truck," she says. The most recent gala took place in October, and the 450-plus guests were encouraged to "fund the mission" by helping to send children to camp or paying for specialized medical care.
In the spring of 2015, Neumann and her daughter will travel to Washington, D.C., on behalf of the foundation to speak to members of Congress about the need for more financial support for research. Closer to home, she is involved in facilitating training sessions and support groups for adults with epilepsy as well as for parents of children with the condition.
"Without the foundation, a lot of people with epilepsy wouldn't have the opportunity to meet others with the condition and to form these friendships," she says. "It's so important for parents to have that support system."
---
Quick Glance
What do you love about the volunteer efforts that you do?
Through my volunteering, not only have I found a "new supportive family," I have encouraged others diagnosed with epilepsy to join and volunteer or to come to our events. To see a child's face light up at the Seize the Day race because they have finally met another child with epilepsy is priceless.
How is your cause making a difference?
We are changing the stigma that follows epilepsy. Past generations were ashamed to admit they had epilepsy. I believe epilepsy is equivalent to diabetes, heart conditions, autism, etc. Epilepsy should not define a person or stop one from living a normal life.
Is there a big/yearly event for your cause?
Every year we host the Seize the Day fun walk and 5K; the next one will be held March 28, 2015.  We also have Seats for Seizures every fall.
What is something we don't know about your cause?
We are adding a golf tournament on May 18, 2015, at English Turn.