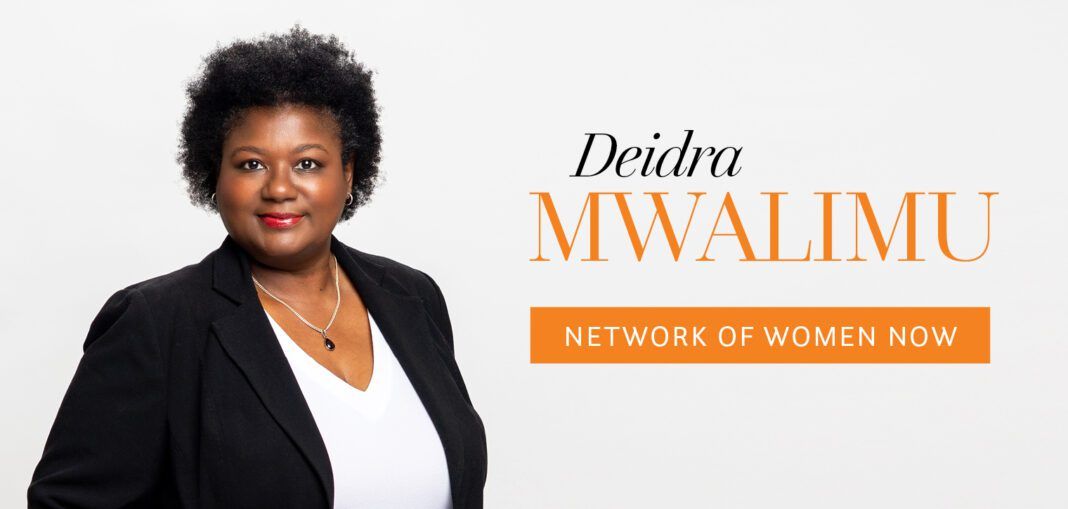 Women with a Cause 2023: Deidra Mwalimu

---
---
For Deidra Mwalimu, the fight to promote equity for young women began long before the incorporation of her nonprofit, Network of Women NOW, in 2020. That spark burst into flame closer to 20 years ago, when Mwalimu traveled to Barbados, South Africa and Brazil as a student at Virginia Commonwealth University, seeing firsthand the disadvantages caused by a unique and underrepresented public health crisis: "period poverty."
Never heard of it? Well, that's part of what Mwalimu is trying to change. By working with BIPOC organizations and grassroots efforts in America and around the world, she has been advocating to make the subject less taboo, recognizing that when women lack the ability to afford or obtain feminine hygiene products, they also lack the freedom to attend school or conduct business at the same rate as their male peers. A woman whose basic needs aren't met, Mwalimu observed, hardly has time to optimize her creative and financial pursuits.
Enter "Ubibi Bags," Mwalimu's collections of disposable or reusable period products, soap, toothbrushes and other hygiene items gathered via Amazon wish lists and drop boxes at Athleta stores in Lafayette, New Orleans and Baton Rouge (where The Red Shoes also hosts a drop box).
"'Ubibi' is a Swahili word for 'grand motherhood,' says Mwalimu, who currently works as the academic and grants coordinator for LSU's Department of Geology and Geophysics. "These are the secrets that we pass down from mother to daughter—almost like a rite of passage."
But Ubibi Bags are only one part of the grand scheme. In 2021, Network of Women NOW launched its first official project in Tanzania, one in an ongoing series of collaborative initiatives not just to create gender equity, but to provide things like art supplies and sewing machines for women-led businesses and personally conduct free workshops for local nonprofits in areas like fundraising and grant writing. This month, she will also offer an application process for other organizations seeking assistance from Network of Women NOW.
"It's about impact and sustainability," says Mwalimu. "We're giving women the tools they need to make decisions about their lives long after we're gone."
Network of Women NOW is also partnering with overseas groups like The HUG Project in Thailand and others in Mongolia, but Mwalimu stresses that period poverty is no stranger to the U.S.
"It doesn't matter where I am—a Masai village in Tanzania or my hometown in McComb, Mississippi—the best part is just seeing the looks on girls' and women's faces when I show up talking about this subject," says Mwalimu. "I'm an African American woman moving around the world, doing what I'm doing, and it's an honor for young women to see me as representation—to see what's really possible in life in spite of obstacles and imposed limitations."
---
Quick Glance:
What do you love about the volunteer efforts that you do?
It's for and about women. We have to advocate for women on many different levels. What we do is not just about period poverty—it's part of a greater spectrum. Anything that deals with women's reproductive health and the marginalization of women is a good fight for me to be in.
What is something we don't know about your cause?
We have a Patreon account where people can donate $25 a month, which will supply an Ubibi Bag to a woman in our community. You can also donate through Venmo or PayPal, through our website, or through boxes around town (we currently have one at The Red Shoes). Scotland is the only country in the world that has made feminine hygiene products free, so the generosity of the public is what our nonprofit relies on.
For more info, visit networkofwomennow.org.