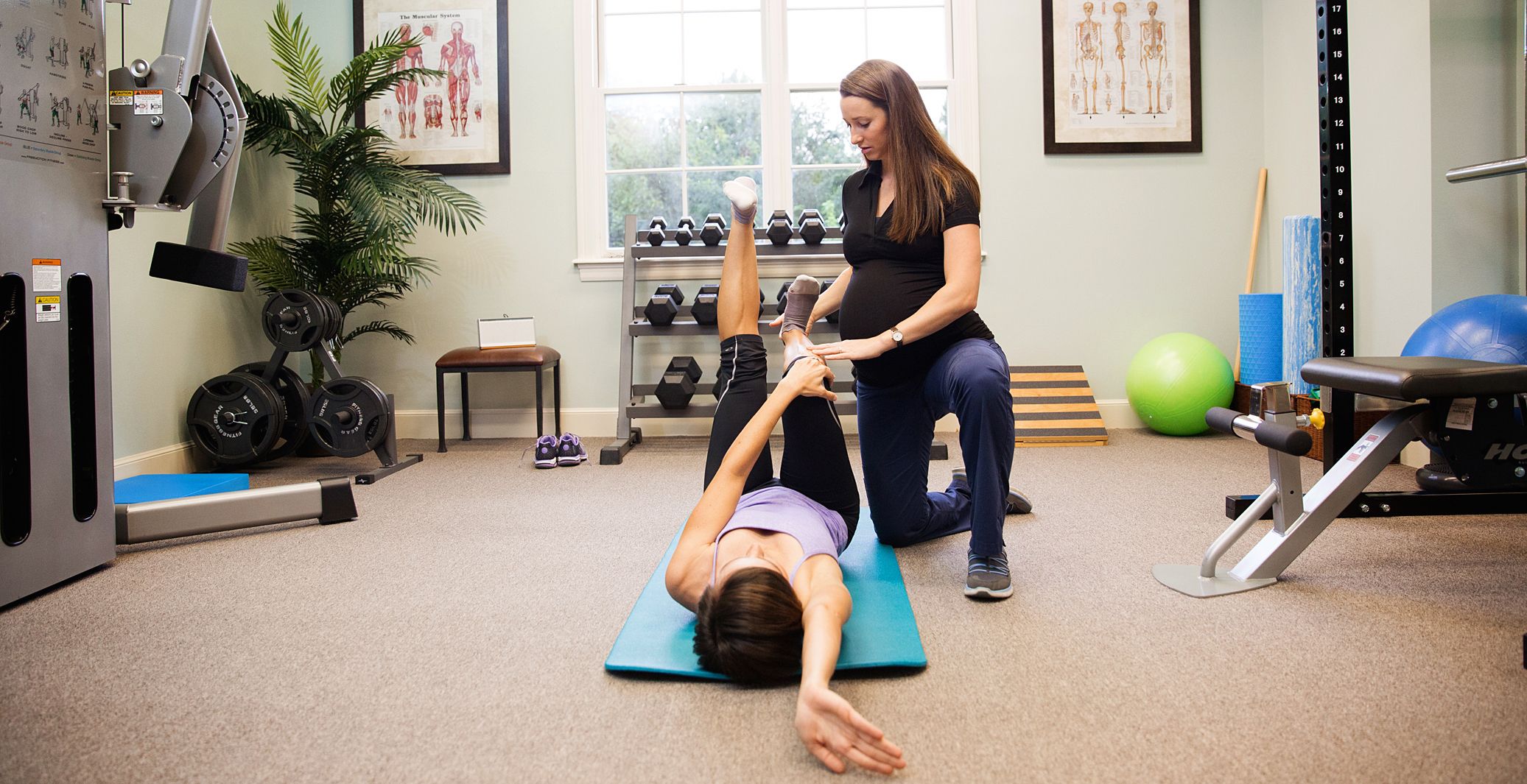 Whole body balance: More patients turn to holistic healthcare
For years, Katie Green could never seem to find relief from the stress fractures and back pain that plagued her.
An avid runner, Green competed as a track and cross-country athlete at LSU, but she spent more time in doctors' offices than on the track.
"I could somehow never seem to get better," Green says. "And everyone was similar in their approach."
It wasn't until she turned to a more holistic, or whole body, approach to care that she began to see results like never before.
"The holistic approach basically focused on me as a person and my whole body from head to toe; so determining the root cause of my injury as opposed to treating the symptoms," Green explains.
Now a board-certified holistic health practitioner and neuromuscular therapist and the owner of Green Living Holistic Health and Therapy, Green treats patients of all ages experiencing the same desperation for answers she once felt.
"The same patients who are seeking help for pain are going to see either a chiropractor, a physical therapist or me," Green explains. "It is just a different approach. And I usually always say I serve as a last resort. That is fine with me. I can relate to that."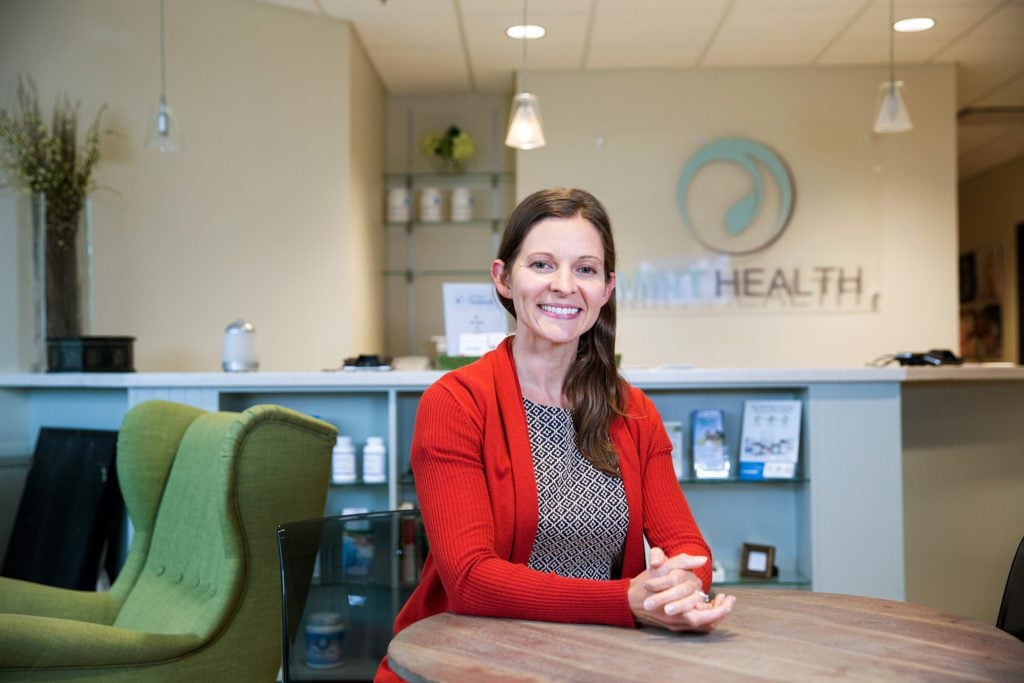 Building a business rooted in the holistic philosophy hasn't been easy.
"When I first started, it was scary because people definitely thought of the word holistic as more voodoo," she says. "So I struggled in the beginning because it was just me trying to make a name for myself with this word that nobody wanted anything to do with. I don't know if it is just that people are more into it or if it's because my patients see results, but it seems like more people are coming through my door either way."
Green is among a growing number of professionals in Baton Rouge who have found their place in holistic or alternative medicine.
Originally trained in conventional medicine, Elizabeth "Betsy" Buchert turned to functional medicine, considered a type of holistic approach, about two years ago looking for better answers to wellness for herself, her family and especially her patients. As a medical doctor and OB-GYN, she knew there had to be a better way to help heal patients with common conditions like hormone imbalances, chronic fatigue or cystic ovarian syndrome rather than just treating symptoms with birth control pills or hormone replacement.
"I was at a loss just feeling like, gosh, there has to be a better way and a better method," Buchert says. "I started looking around to figure out: What is it that I need to learn? What structure or what system did I not learn in my [conventional] training that I need to know to help people? I found it through functional medicine."
Functional medicine is based on evidence that factors such as nutrition, sleep, exercise, stress levels, relationships and genetics are major contributors to disease. Instead of managing symptoms, health care providers work with chronic disease patients to address the underlying causes of illness in order to better prevent, treat and reverse disease.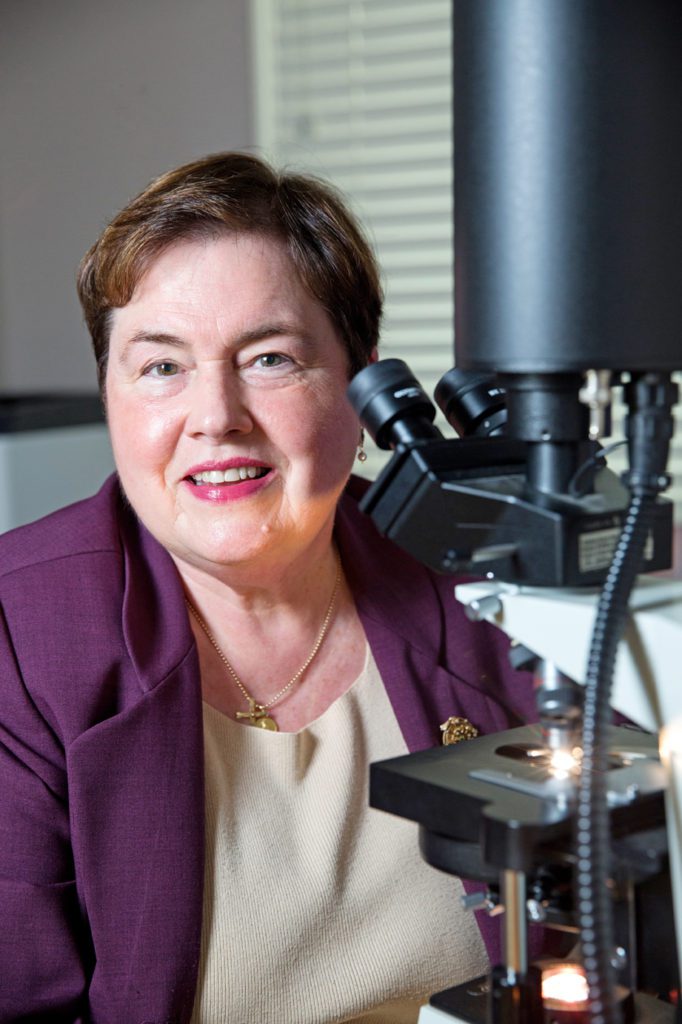 Holistic-minded care providers like Green and Buchert will spend an hour or more with patients conducting a full body analysis in order to best understand their needs. From there, these providers put together personalized wellness plans with an emphasis on nutrition.
"There are just certain genetic predispositions that you can actually learn to support nutritionally," Buchert explains. "There is a significant amount of nutrition work in it, but it is not from the aspect of dieting. It is more, how do certain foods and how do certain nutrients affect genes that are expressed? It is a really different model of nutrition than you would find if you were to go see a nutritionist or a dietitian."
Today, Buchert operates her practice, Mint Health, as both a conventional OB-GYN and a functional wellness practice, making the idea of holistic health more approachable.
"I know that I'm the only person who has a regular practice and a functional practice that run side by side so that, really, all of my patients who see me and my regular practice have the opportunity and the option to work with us on a deeper level," Buchert says.
The success of newer holistic-minded practices like Mint Health and Green Living are indicative of a shift in patient demand for a more personal, hands-on approach to care not just in Baton Rouge, but all over the country.
"It is really across the U.S. that this is happening and Baton Rouge, being in the Deep South, is always a little bit behind," Buchert says. "But with the Institute of Functional Medicine that I trained through, the number of practitioners going through this training has just exploded because people have realized the rut we've gotten into. We are spending tons of money on health care, and people end up on tons of medicine feeling terrible."
Stephanie Cave, a longtime functional family medicine practitioner in Baton Rouge, says she believes respected organizations like the Cleveland Clinic's Center for Functional Medicine and Duke University's Duke Integrative Medicine program are helping holistic practices become more mainstream.
"We have quite a few patients that come in the door just asking for something integrative or something functional," Cave says. A biochemist at heart, Cave was attracted to functional medicine for its focus on prevention and getting a body's cellular biochemistry back to what it should be.
In order to do that, she limits the number of patients she sees in her practice, Cypress Integrative Medicine, to just five a day. As with many holistic practices, these patients pay out of pocket for their time and their testing, since insurers do not cover the type of care that physicians like Cave provide.
Brad Meek, who has been practicing traditional medicine for over 20 years, says this out-of-pocket model makes holistic care unattainable for many.
"I still find that the biggest limit to getting these holistic treatments is cost," Meek says. "Most of the time, the insurance isn't being taken at the office and they spend 30 to 45 minutes doing all of this intensive counseling, which is great, but really what makes a difference is long-term management and follow-up."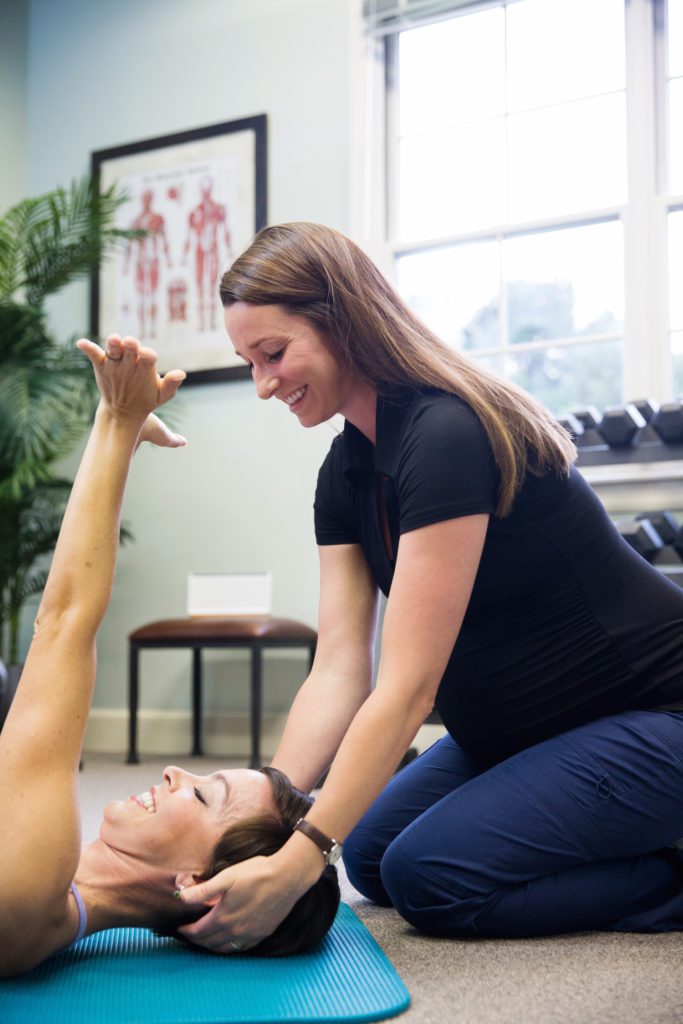 However, the reality is the conventional alternative is growing less and less attractive.
As Karen Dantin, another longtime primary care holistic practitioner in Baton Rouge, explains, "Most of the big clinic organizations are very adamant about one patient, one problem, one appointment. And you know, certainly, the reason behind that is you have to make money to keep doors open, but that is not the best way to treat people because if you can't look at the whole patient, you are going to end up missing things."
Meek says he understands why the current fast-paced and impersonal model of traditional care makes patients want to go elsewhere. But he also attributes the trend toward holistic care to the Internet, having seen an increase in patients coming to him with questions about herbal supplements and natural solutions they read about online.
"I don't blame them for trying because we are all overworked, overstressed; we are all getting less sleep than we've ever gotten, and the truth is, if we just cut back on work, got more sleep and just lived life more holistically in general, we'd probably be a lot better off," he says.
A traditional, internal medicine physician with Our Lady of the Lake Physicians Group, Meek welcomes some holistic options but warns that it should not be a stand-alone alternative to traditional care.
"I know I don't have all the answers," Meek says. "I don't think holistic medicine has all the answers either. I think the best thing is that we can combine aspects of each that have shown to be beneficial or not harmful to a patient."
For Cave, new practices and new interest from patients are signs that Baton Rougeans are becoming more open to a different approach, which she describes, in the case of functional and integrative medicine, as evidence based and patient centered.
"It is coming but it's taken a long time," Cave says. "It has been kind of lonesome, but now I feel like the whole community is more supportive."
Similarly, Dantin believes the more people practicing in this way, the better.
"I think there is a great need in Baton Rouge for it because I think there are many people in my age group and beyond that don't feel like they just want to take a pill," Dantin says. "They want to fix the problem."