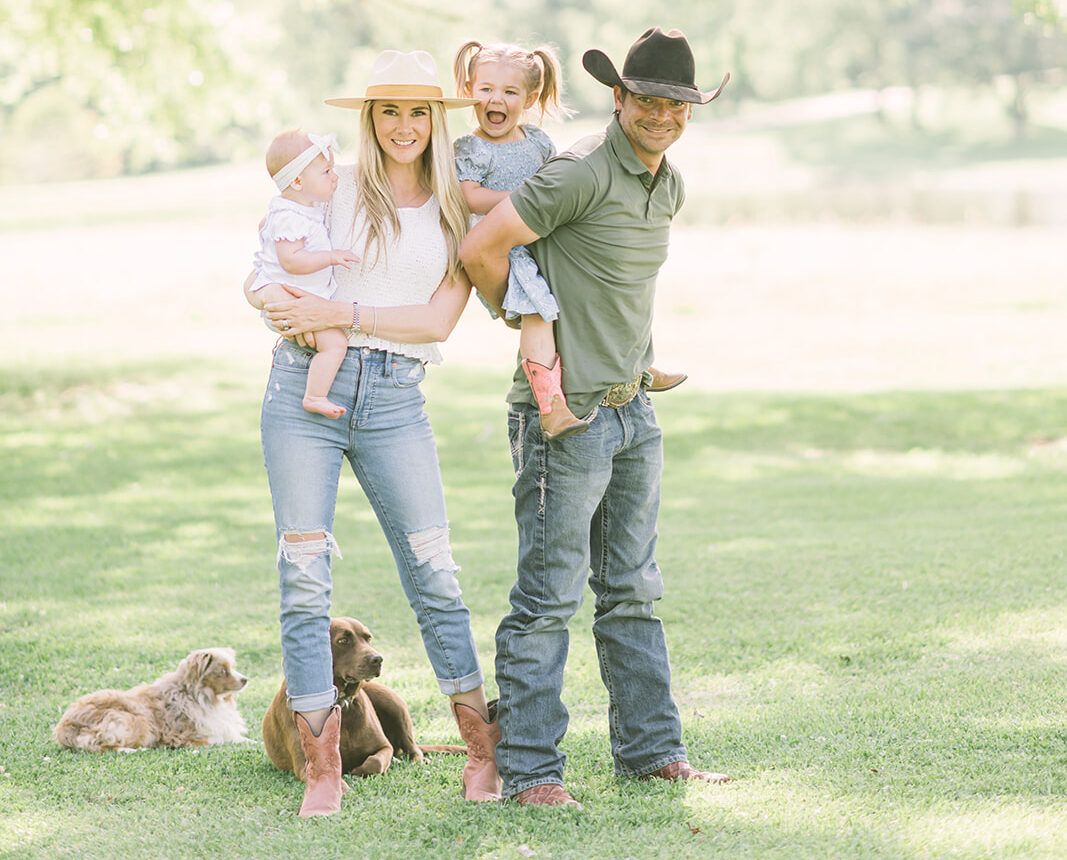 The White Magnolia Farmhouse's Callie Richardson effortlessly blends motherhood and farm life
---
On one rainy morning, Callie Richardson, mom of two and Instagrammer behind @thewhitemagnoliafarmhouse, had her months-old baby strapped to her chest while she was kicking her chickens' water bottle with her muddy rubber boots, trying to loosen the lid so she could replenish its supply. "The images make it look more glamorous than it is," Richardson says with a laugh. 
For her, the farm life is more than just sundresses in a field and heavily filtered images of cows, chickens and goats. It's her reality. She lives on 180 acres with her husband Charlie and two daughters, Audrey and Charlie Rae, as well as around 80 beef cows, 6 Highland cows, 2 donkeys, 9 horses, 2 ponies, 5 goats, 2 pigs (with more on the way), around 30 chickens, 3 dogs and 2 kittens. If that wasn't enough, Richardson is also the owner of the farmhouse-chic venues The White Magnolia and Magnolia Manor, in addition to flipping houses and curating the décor of her family's current home. And Richardson records it all—well, the prettier parts—on Instagram for her growing follower base to enjoy. Since she launched the account in 2019, she has organically gained more than 4,700 followers (no sponsorships or ad deals required).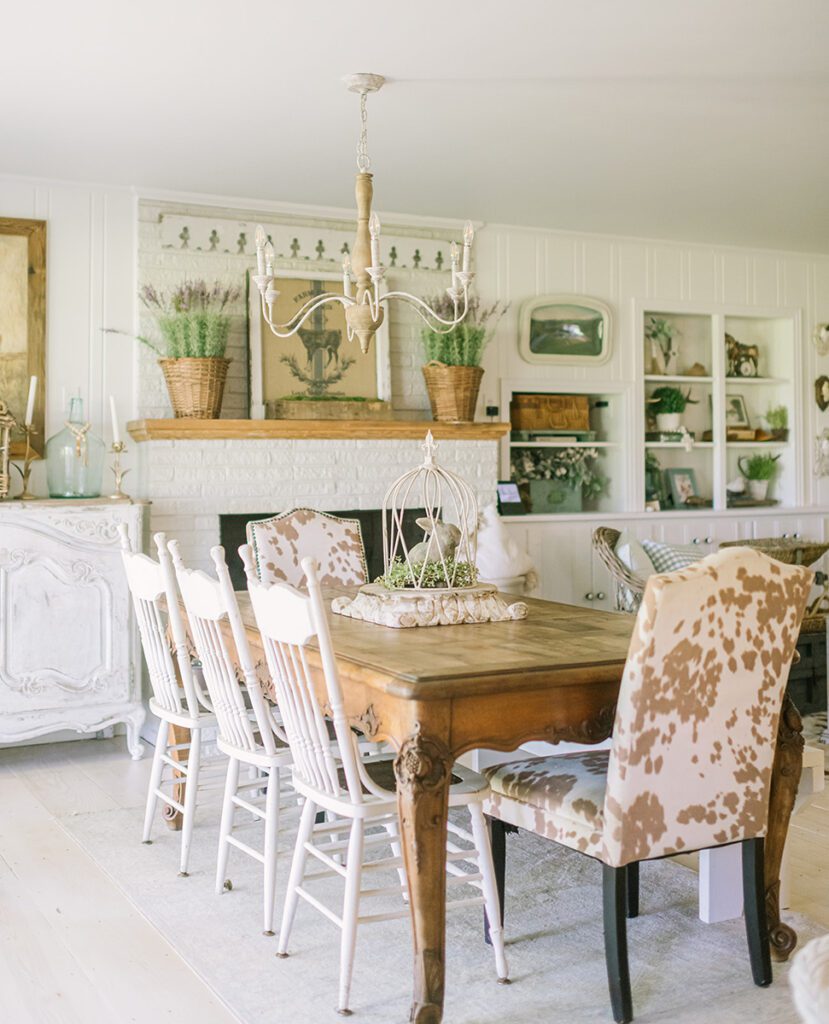 "I needed a creative outlet," she says. "But I don't really know how I've grown my follower base. I don't work with brands because I just don't have the time. It's really all come about pretty naturally."
It helps that one of Richardson's best friends is photographer Whitney Rhodes of Whitney Marie Photography. Her professional snaps of Richardson's daughter Audrey hugging goats or playing with chickens—Audrey calls them "bock bocks"—help elevate Richardson's account and drive home that pastel, perfect farm life that people online are looking for. Since the birth of her two daughters, motherhood has become a large part of her online presence, with Richardson sharing her pregnancy journeys in addition to her passion for raising her children with an appreciation for the farm life and all that comes with it.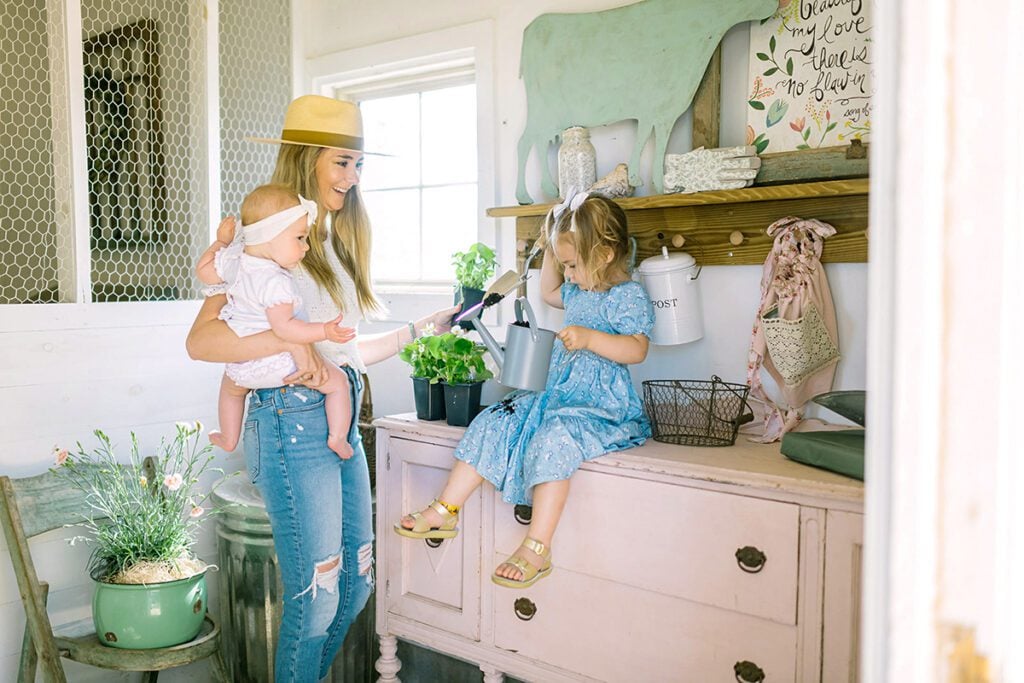 "The girls and the animals interacting get some of the most likes," she explains. "But in real life, I love that they have the opportunity to live this life. Audrey helps with the animals—she's almost 3 years old now—and it's teaching her responsibility."
But it's her eye for interior design, too, that garners attention. She shares with her followers the spaces of her current and past homes, with snaps of the rustic interiors of her living and dining rooms alongside the whimsical and sweet interiors of her daughters' bedrooms. Nothing is static, though. In addition to preparing to flip another house on her family's property, Richardson is a regular at places like Round Top, where she is known to fill an entire horse trailer with finds for future projects.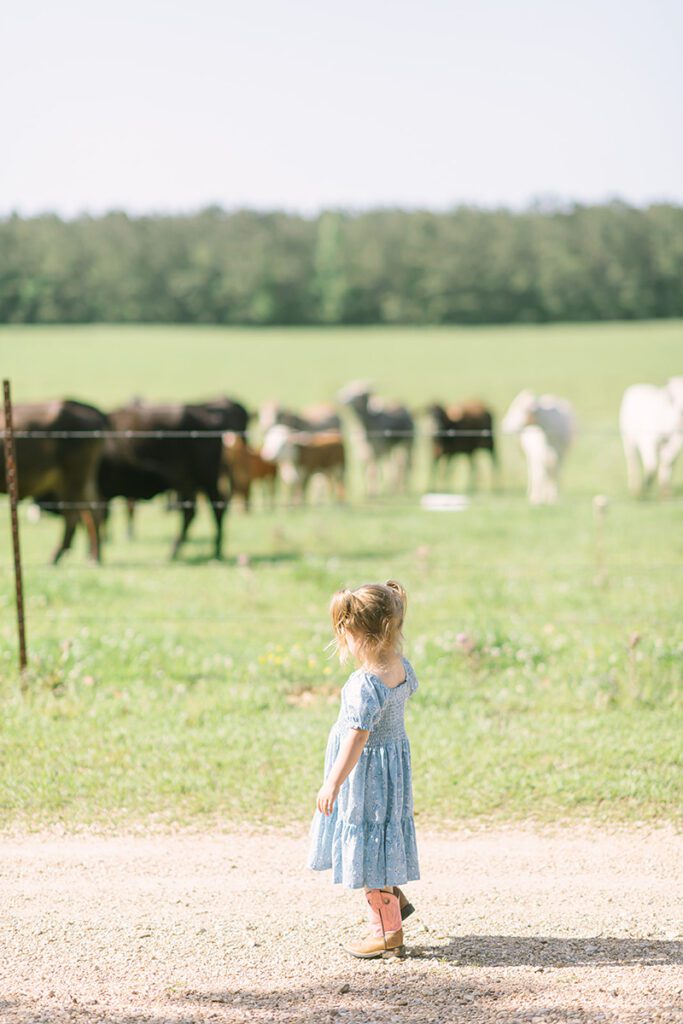 "When I was building The White Magnolia, I loved finding inspiration for it," she says of her farmhouse style, which she is the first to admit isn't for everyone. "But I've always just loved making things cute. My grandmother loved homemaking and I think I got that passion from her. I want to make everything look nice."
And from the rainbow of chicken eggs that she and Audrey collect to the fluffy Highland cows, Richardson is achieving that goal. Her profile is so popular, perhaps, because of the beautified lens through which she shows the farm life. The glimpse she gives, while it might not show the full picture, is a depiction of Richardson's perspective, how she sees her family's rural life.
"I never want to forget how blessed we are to have this lifestyle," she says. "I know other people—people in suburbs and neighborhoods—dream of this, and I never want to take it for granted."