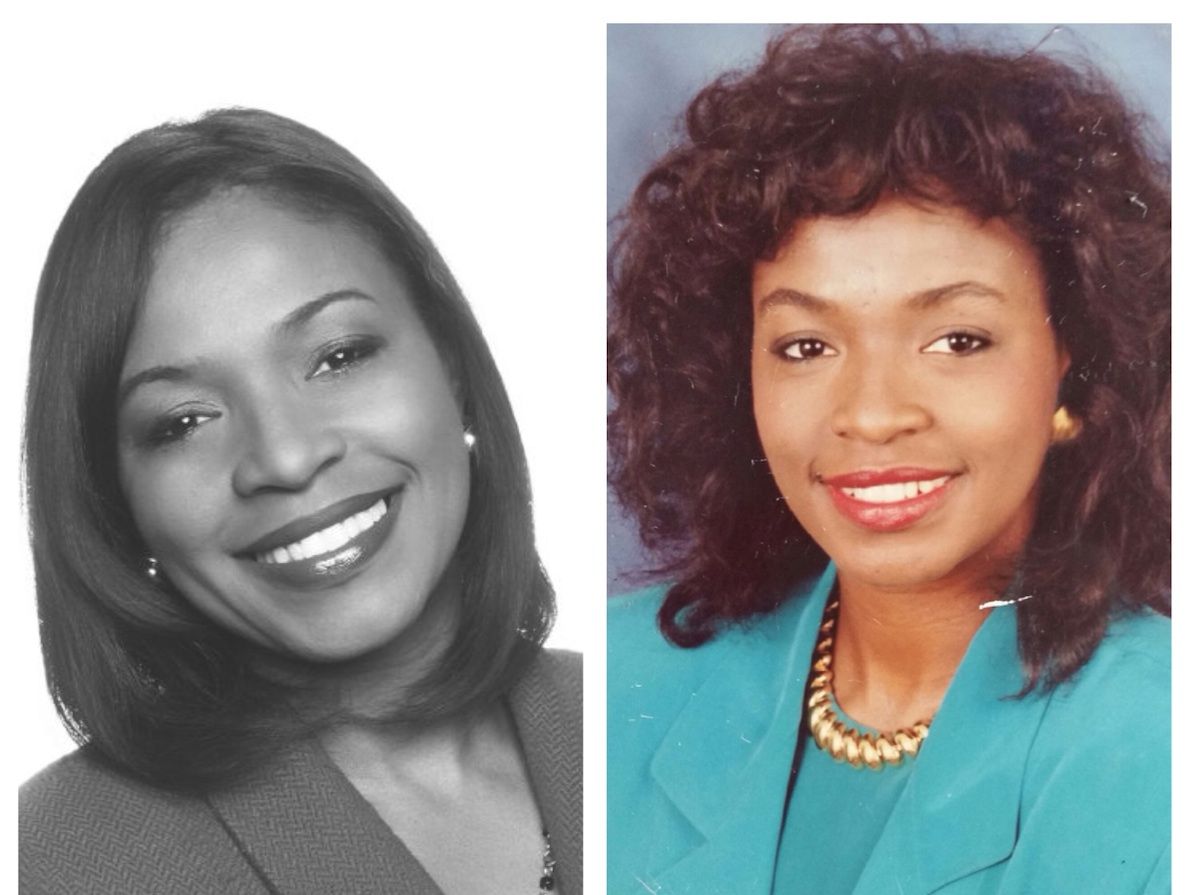 When inRegister launched in 1989, some of these familiar faces were immersed in wildly different pursuits
Sylvia Weatherspoon
News anchor on WBRZ-TV; Anchor/Producer, 2 Make A Difference with Sylvia Weatherspoon
"In 1989 I was working two jobs with Guaranty Broadcasting. I worked as a copywriter, creating copy for radio advertisements and marketing at what was then WGGZ-FM/Z-98. I also hosted a weekly public affairs program. I also bounced across the street daily to the television station for my duties there, anchored the local morning news updates and was eventually promoted to a full-time reporting and fill-in anchor job."
David Humphreys
Artist/Photographer
"In 1989 I was nine years into my career as a professional photographer. My studio was the first house on the north side of Spanish Town Road. It was a shotgun fourplex. I had tremendous Spanish Town Mardi Gras parties. I actually photographed Orene Muse for the new inRegister."
Father Than Vu
Pastor, St. Aloysius Church
"I was ordained in 1984, so in 1989 I had been a priest for five years. The picture [left] was taken at Machu Picchu during my trip to Peru to visit a priest friend who was a missionary there. At the time, I was associate pastor at St. Theresa of Avila Church in Gonzales."
Kip Holden
Mayor-president, East Baton Rouge Parish
In 1989 Holden was representing District 63 in the Louisiana House of Representatives.
Jenni Peters
Owner of Varsity Sports; co-owner of Dream Silk Screens; adjunct instructor at LSU
"In 1989 I was a professional runner for Nike Racing Team. And since there is not a whole lot of income in professional running,' I was also an instructor in the LSU marketing department. I taught at LSU full-time for 25 years."
F. King Alexander
LSU president and chancellor
"Ihad just entered Oxford University as a graduate student right before the Berlin Wall came down. It was a very interesting time to be in Europe."
Jennifer Reilly
Trustee, City Year Inc.; founding chair, New Schools for Baton Rouge
"In 1989 I was a co-founder of City Year Inc. and a graduate student at Harvard Business School."
John Davies
President and CEO, Baton Rouge Area Foundation
A year before inRegister was first published, Davies became president and CEO of the Baton Rouge Area Foundation. It had $5 million in assets in 1989. BRAF has almost $600 million in assets 25 years later.
Ted James
State representative, District 101, Louisiana Legislature
"In 1989 I was a third-grade student at South Boulevard Elementary (now FLAIM). My teacher was Ms. Rose White, and our principal was Diane Craig."
Rose Hudson
President and CEO, Louisiana Lottery Corp.
In 1989 Hudson was a fiscal analyst with the Legislative Fiscal Office.
Paul Mainieri
Head coach, LSU baseball
"In 1989 I was in my first year as the head baseball coach at the United States Air Force Academy in Colorado Springs, Colorado."
Leslie Berg
President, Junior League of Baton Rouge
"In 1989 I was in seventh grade at St. John's School in Houston."
Renee Chatelain
Executive director, Manship Theatre
"In 1989 I was a cast member of the Playmakers touring show The Misadventures of Jack Slime and a first-year student at the Paul M. Hebert School of Law. I was also a volunteer dance instructor at the Dr. Leo S. Butler Community Center and a part-time performer with Delta Festival Ballet in New Orleans.
Brandon Lagarde
Director, Postlethwaite & Netterville; president, board of directors, Habitat for Humanity of Greater Baton Rouge
"In 1989 I was in the fifth grade at Arabi Elementary in St. Bernard Parish."
Todd Graves
Founder and CEO, Raising Cane's Chicken Fingers
Graves was a senior at Episcopal High School and was quarterback and Most Valuable Player that fall of the EHS Knights football team.
Bob Jacobs
President and CEO, YMCA of the Capital Area
In 1989 Jacobs was an executive at the South Orlando Branch of the Central Florida YMCA.
Garland Wilson
Artistic director, Of Moving Colors dance company
"I was an LSU theater major as well as a student with 2M's School of Dance. I was asked to teach a two-week session on dance for our stage movement class–after that, I would hit the LSU amphitheater to practice juggling with Barry Milligan or JP Delayhoussaye. It was truly a great time of freedom,faith andfrivolity for me. That year was a springboard to running around the world for a decade and falling in love with the contemporary world of dance before a full-force return to Baton Rouge!
Ann Connelly
Owner, Ann Connelly Fine Art
"In 1989 I worked for Karl Harvey, AIA architect, as an assistant to Adalie Brent, who was the design consultant for Turner Industries' corporate office at IV United Plaza. Adalie was instrumental in launching the Louisiana Arts and Science Center, later to become Louisiana Art & Science Museum. She pushed me out into the world of art, and soon after 1989 Ann Connelly Fine Art was launched. My early projects with Karl Harvey, Adalie Brent, Leslie Herpin Marx and Kevin Gossen helped me shape the work ethic that continues to influence me today: A little fun, a lot of work, striving for the pursuit of excellence that just dangles out there … right ahead!"
Jan Ripple
Owner, Crawfish Aquatics
"In 1989 I was a professional triathlete–and mother of three young children–racing on the national and international circuit. I was part of Team USA, which won the gold medal, at the first triathlon world championship in Avignon, France. I also won the individual silver medal and was the top USA athlete. At the time, triathlons were not accepted into the Olympic Games, so the world championship served as our Olympics. That year, I was voted World Triathlete of the Year."
Margo Bouanchaud Hayes
Owner, Margo Bouanchaud Inc.
"In 1989 I was probably making finger sandwiches and platters at my business, Unique Cuisine, which I began in 1983. I was catering parties as well as offering takeout soups, lunches and dinners from my shop's location on Government Street. Chet Folkes from The Advocate wrote an article quoting me as saying, The details will wear you out, but the details are what make the party.'"
Bill McMillin
Owner and president, McMillin Interiors Ltd.
"After 20 years at Kornmeyer's as designer, manager and buyer; I opened Bill McMillin Interiors in 1989–the same month that inRegister began. I've been pleased to have a long-standing relationship with the magazine ever since."
Eric Holowacz
President and CEO, Arts Council of Greater Baton Rouge
"In the summer of 1989 I moved to the Virgin Islands as part of a university student exchange. I became well acquainted with my local beach there, Brewer's Bay, and was introduced to fresh mangoes, salt-fish patties, calypso and soca music. It was my first time living away from South Carolina, and the tropical charms of the West Indies have never left my psyche. After a few months, however, my island time was cut short when Hurricane Hugo ripped through the Caribbean–at the very same time the first issue of inRegister was hitting the streets of Baton Rouge–wiping out the campus and forcing my return home. Soon after, I got an internship at the state arts agency back in Columbia, where I spent the next few years learning everything I could. I finished my degree in art history and English literature at the University of South Carolina and began a 25-year career as a cultural engineer. My life since has been a global creative adventure."
Nancy Zito
Executive director and principal, Gardere Community Christian School
In 1989 I was the director and teacher at Gentle Shepherd Nursery School in Valley Stream, New York.
Kathy West
Executive director, Volunteer Health Corps
"In 1989 I was a happy stay-at-home mom with sons Andrew and Michael. I was playing 2.0 singles tennis at Bocage–I was clearly not ever going to be a tennis star. I actually did not re-enter the workforce until 1992, when I was hired right off my stint as Hollydays chairman for the Junior League. It was the year we moved it from the Bellemont to downtown. I've been fundraising ever since!"
Christy Reeves
Executive director, Blue Cross and Blue Shield of Louisiana Foundation
"In 1989 I graduated from Grace King High School in Metairie. (A good friend in my graduating class was Supriya Jolly Jindal.) That fall, I was off to attend college at LSU and pursue a degree in theater."
Stephen Moret
Secretary, Louisiana Economic Development
"In 1989 I was a junior at Northwest Rankin High School in Brandon, Mississippi. At that time, I had never visited Louisiana and had never before heard of LSU (I didn't follow sports then). My first visit to LSU (and Louisiana) occurred a few months later."
Laura Domingue
Founder, Trafficking Hope and Hope House of Louisiana
"I got married on July 1 in 1989. I was a junior at the University of Houston."
Darrin Goss
President and CEO, Capital Area United Way
In 1989 Goss was a running back for Wofford College. It was his freshman year.
Teri Fontenot
President and CEO, Woman's Hospital
"I was the chief financial officer at Opelousas General Hospital in Opelousas."
Lauren Barksdale Hill
Artist and owner, Mint
"Twenty-five years ago I was 7 years old and starting first grade at Our Lady of Mercy."
Michael O'Connor
Chairman and CEO, Celtic Group
"In September of 1989 I had just started working for Celtic Marine Corp., as a marine cargo surveyor. I was the third person hired full-time at Celtic Marine."
Jason Andreasen
Executive director, Baton Rouge Gallery
"I was 7 in 1989 and was in the second grade at Gulfstream Elementary in Miami, Florida."
Verge Ausberry
Senior associate athletics director, LSU
In 1989 Ausberry was an LSU student and football player.
Moffitt Aycock
Director, Community Fund for the Arts
In 1989 Aycock was a Latin teacher at Episcopal High School.