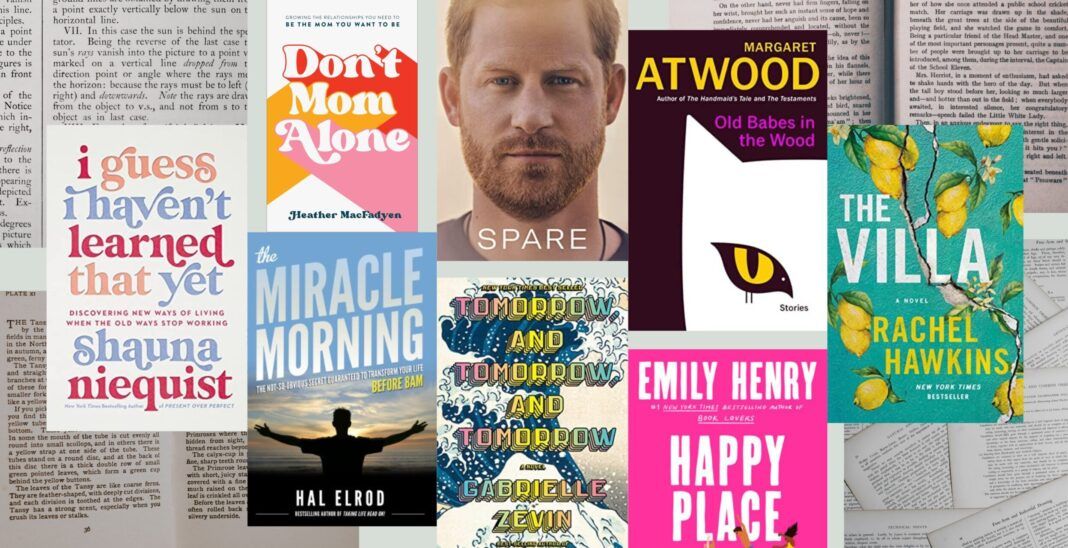 Here are the books inRegister staff members look forward to reading in 2023
You can't really work for a magazine without nurturing at least a small soft spot for the written word. Whether diving deep into imaginary worlds or parsing out life advice from the wisdom of nonfiction, the staff members here at inRegister are always itching for the next best thing in books.
Keep scrolling for some of our top picks from our 2023 TBR lists:
---
Tomorrow, and Tomorrow, and Tomorrow by Gabrielle Zevin has been on my bookshelf for a while now and has since been named one of the best books of 2022 by everyone from The New York Times to Oprah. On the surface, it's about video games, which is not exactly my subject matter of choice (Jane Austen, anyone?), but readers have been raving about this book's powerful ability to tap into the nature of friendship and love. I'm sold.
— Kelli Bozeman, Publisher and Editor
---

Anyone familiar with Atwood's most famous work, The Handmaid's Tale, should absolutely dig further into her catalog, including her strange and surreal short stories. I can't wait to experience this new collection—and question the nature of reality, no doubt—when it hits the shelves this March.
— Christina Leo, Community Editor
---
The book comes out in April, and I'm excited to read it because I discovered her novel Book Lovers on "BookTok" and finished it in two sittings. Her books never disappoint (I recently finished another) and I'm also a big fan of the fake relationship trope.
— Bella Dardano, Editorial Intern
---
In our Sales Rally a couple weeks ago, we had a wonderful speaker, Tonya Toups Gautreau, who spoke a lot about ways to stay motivated in your field and disciplined in your routine. She highly recommended this book and I made a note of it—adding to my 2023 list!
— Sadie Fury, Account Executive
---
The Villa, by Rachel Hawkins
It was hard to pick just one thriller since that is my favorite genre, but this is next up on my list. I'm also looking forward to stepping out of my usual bubble and reading I Guess I Haven't Learned That Yet by Shauna Niequist—a book about personal discovery, embracing challenges and trusting in God's goodness.
— Kynley Lemoine, Account Executive
---
Spare, by Prince Harry
Obviously this one is on nearly everyone's list, because I can't find it anywhere. If anyone's got a spare copy, let me know. I'm also looking forward to First Lie Wins by Ashley Elston. This is Elston's first adult thriller, and although it's not released yet, it's already been picked up by Hulu.
— Sally Grace Cagle, Editorial Intern
---
Since I recently transitioned to life with two kids, I look forward to finding encouragement and advice on raising my children in faith.
— Caroline Smith, Account Executive