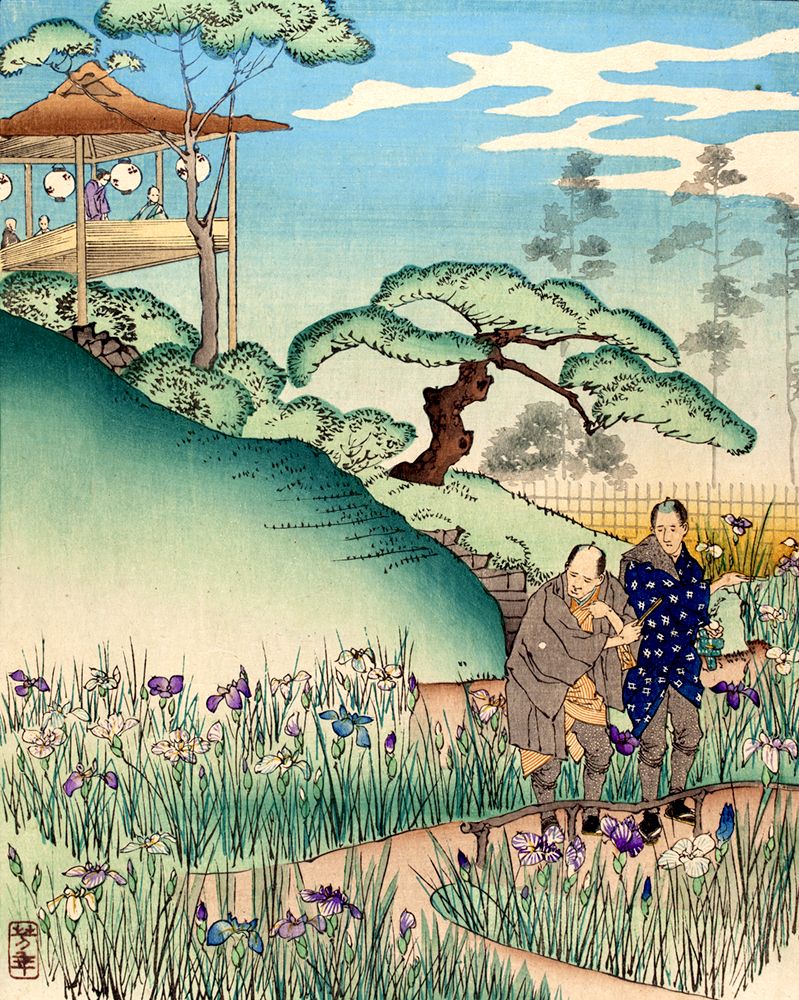 On exhibit: A Voyage to the Floating World
Few kinds of writing are as universally intriguing as Japanese haiku poetry. By using a precise number of syllables and phrases, the masters of this artform manage to create something at once straightforward and striking.
The same might be said of Japanese art, and to LSU's Hill Memorial Library curator Michael Taylor, therein lies its exquisite beauty.
"It's the colors and simplicity," Taylor says of the works in the library's current exhibit, "A Voyage to the Floating World: Japanese Illustrated Books and East-West Cultural Exchange in the Nineteenth Century." "Nineteenth-century Western art was very elaborate and detailed, even gaudy at times. Japanese artists weren't afraid to leave things to the imagination."
Primarily a research library, Hill might not normally be thought of as a place to see stunning artworks. But in the facility's growing collection of books on Asia's contributions to the history of printing, Taylor found the perfect blend of academic and popular allure.
Highlights of the exhibition include multi-paneled prints, hand-colored photographs, a sugoroku board game, and printed ancestors of the currently popular genres of manga and anime. "There is also an illustrated Japanese history of the United States from the 1870s that reminds us that Westerners once seemed as strange and exotic to the Japanese that they did to us," Taylor says.
Taylor says he hopes this event will help the public realize what a wide range of items the library holds—far beyond only Louisiana history items.
"It's hard to travel to faraway places and impossible to travel back in time," he says, "but you can do both right here at LSU."
Admission to the exhibition is free.