Vacation organization: Packing the perfect suitcase with Amy Howe Organizing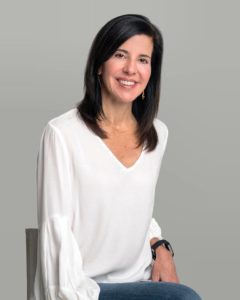 With summer in full swing, friends and family are packing up and jetting off to their favorite vacation spots. Flights are booked, hotels are secured, but our suitcase lies empty in the corner until the last minute. For some, packing the suitcase can be the most dreaded part of an entire travel experience. There are the infamous over-packers, who bring every outfit option they own "just in case." We can't forget the under-packers who almost always just throw a few things in their luggage and call it a day. Striving to become perfect packers, we sat down with Amy Howe of Amy Howe Organizing to learn a few tips to help minimize stress and maximize efficiency when it comes to packing for your next getaway.
1. Lay out everything you want to take, and match all outfits. Scale back anything you don't need!
Planning your outfits ahead of time will ensure that you don't overpack. Knowing what kind of clothes you will need for each day will not only save you some space in your luggage, but it will save you some stress about what to wear when you get to your destination.
2. Pack all "like" clothes in packing cubes.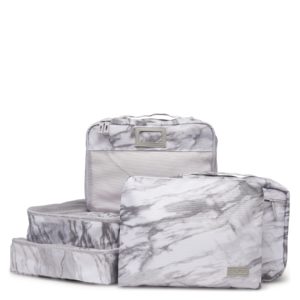 Packing cubes are your new best friend. Not only do they keep things organized inside your suitcase, but they keep your clothes compressed and folded. Many packing cubes are made of canvas or nylon, so they're durable and easy to clean. Not to mention, they're lightweight, which makes them airport friendly.
3. Roll your clothes to help save space and prevent wrinkles. 
Tightly rolling your clothes instead of folding them is a key hack for packing. Gone are the days of packing a steamer or pulling out the hotel's ironing board. Pro tip: pack a couple loose dryer sheets in your suitcase to keep everything smelling fresh.
4. Use clear-front toiletry bags for makeup and toiletries. 
Using see-through bags makes it easier to see what you need.
5. Maximize all your suitcase space by tucking items in the sides and edges. 
Leave room on the sides to tuck items like shoes or hair tools in safely. Pro tip: put your shoes in shower caps to help keep your soles from soiling your clothes.
To learn more about Amy Howe Organizing, visit her Facebook page here.