Unpeeling the Red Onion: Lush surroundings inspire a boutique and nursery

---
Driving up the winding road leading to local home and garden destination Red Onion, one feels an immediate sense of calm. The storybook-esque surroundings are positioned just off bustling Perkins Road near Pecue Lane, yet the 9 acres on which the 30-year-old greenhouse-turned-boutique is nestled keep the outside city noises at bay. The entrance is easy to miss. But for those who take the turn and venture back, the journey from Perkins to Red Onion's front steps is a meditative trip back to the rural Baton Rouge that existed before years of development and expansion.
"You know, I didn't plan on starting my business here," explains the shop's owner, Brenda Goff. "I just planned on coming here to talk plants with the property's owner, Ralph Helms. But once I was here, I fell in love."
Originally wanting to purchase a business that was already established, Goff went out on a whim when she instead decided to start from scratch in the vacant building 17 years ago. And despite a slow start, Goff says she has no regrets when it comes to her decision.
"In the long run I'm glad I chose this location," explains Goff, as she looks out the window of her store. "I could stay here all day long, and I think that is the most important thing—enjoying what you're doing."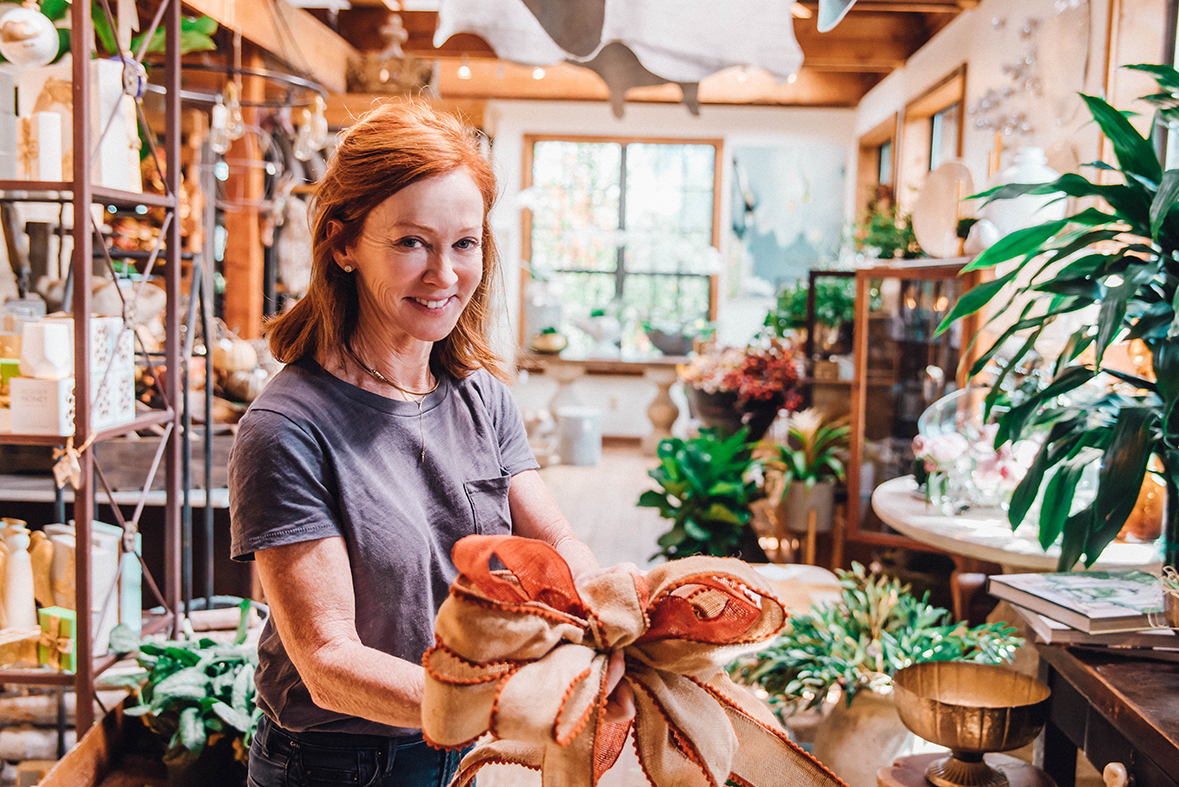 This desire to enjoy every bit of every day is the very thing that led Goff to owning her own business and, more importantly, led her to plants.
"There is a peacefulness about plants that draws people to them," says Goff. "Even during the Great Depression, people would still buy plants. It just feels necessary."
With only minimal experience in floral design, Goff's main goal in opening her shop was to deliver the unexpected to Baton Rouge. For years, she observed the strip mall scene and knew there had to be more.
"I think I bring something that a store in a commercial location can't," says Goff. "My location connects customers to the beauty of plants and gives the perfect backdrop to my more unusual items."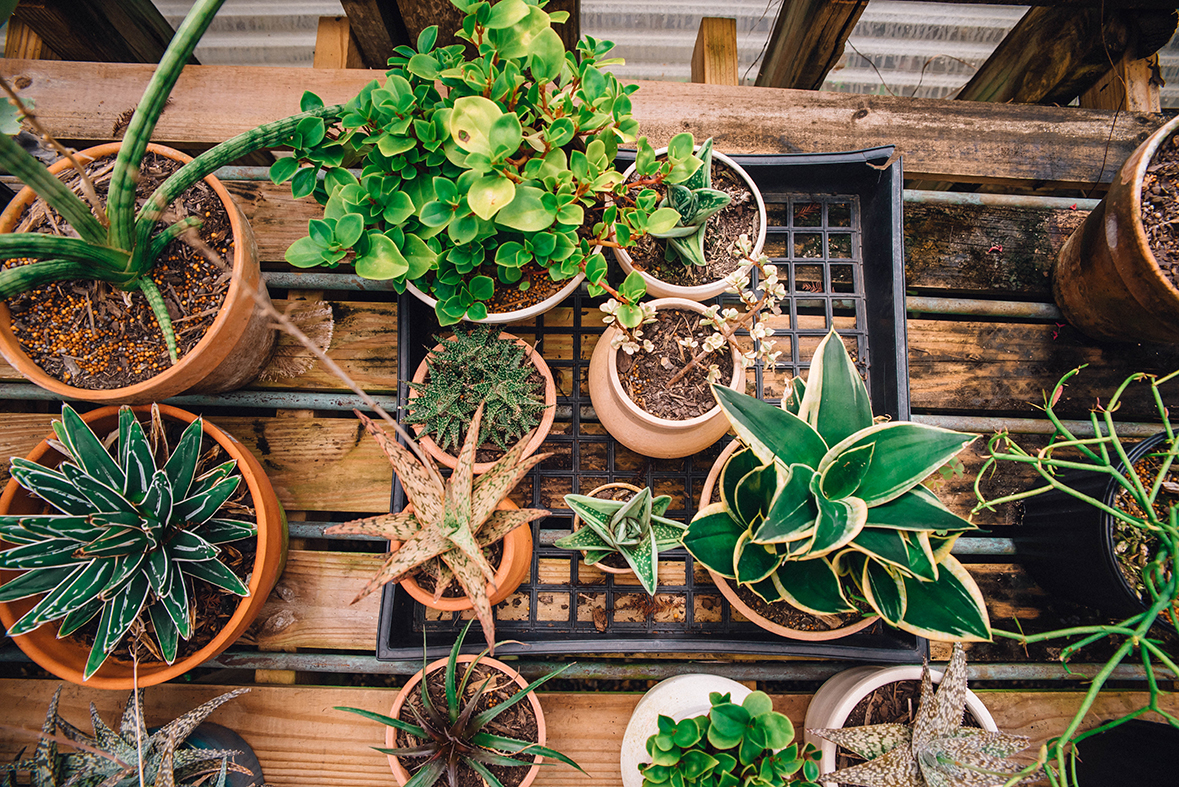 Ralph Helms, owner of Gulf Coast Plantsman, as well as owner of the 9 acres that Red Onion calls home, also has a special interest in out-of-the-ordinary elements. After nurturing plants here for the last 30 years, Helms has cultivated his botanical knowledge and aims to provide obscure and interesting varieties to the customers he serves alongside Goff.
"We don't compete," says Goff of her relationship with Helms. "We complement each other."
With Goff operating the inside and Helms the outside, the team marries eclectic greenery with trendy takes on traditional interiors. And while Goff says that she has changed her inventory over the years to reflect the needs of her customers, she notes that, for her, the store does not need to cater to the masses. Rather, she wants to attract the adventurous buyer who can truly appreciate a succulent corsage or an air-plant wreath.
"It's very satisfying to get things that people like," says Goff. "But for me it's not about the money, it's about creating a store and business that I love."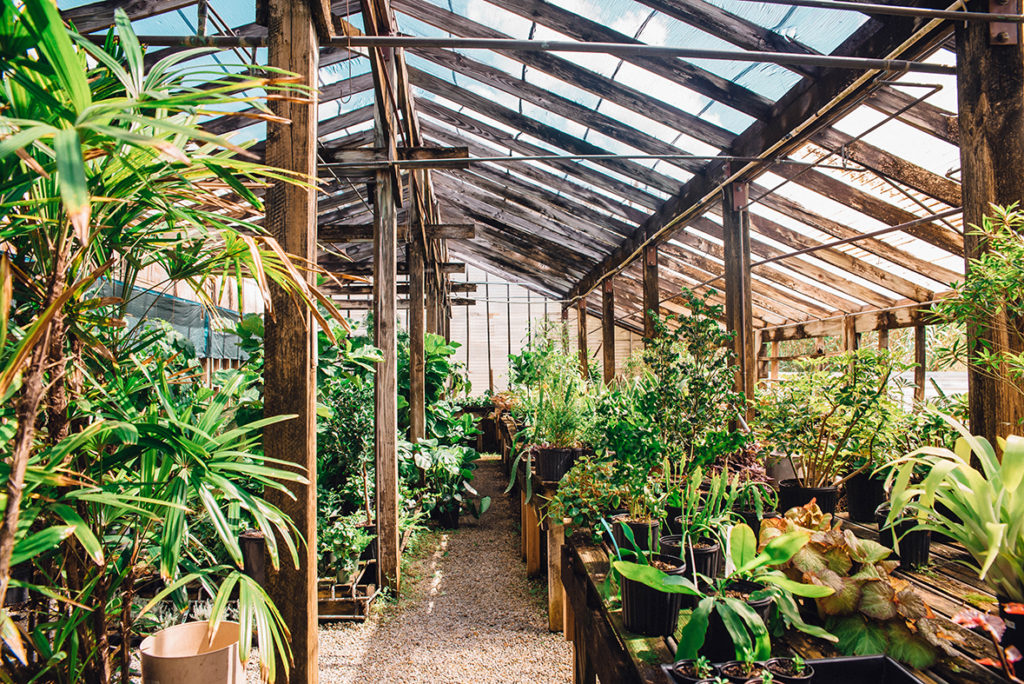 And that business has led Goff to not only curating her boutique, but also planting and decorating at customers' homes, overseeing floral design for weddings, and even working with caterers like Gourmet Girls to create flawless works of food and flora.
"If you listen to your customers, they will tell you what they need," says Goff. "I prefer to invest in people rather than things. It's the people that make working worthwhile."
The obscure location of Red Onion has shaped that growth and success of the business, largely defining it by the relationships Goff and her team have built in Baton Rouge and beyond. Now, Goff remembers fondly the slow days in the infancy of her business. The small customer base has allowed Red Onion to become more than a home and garden boutique. Rather, the shop has transformed into a type of community—a destination that places people in conversation with the unusual and the beautiful, allowing individuals to connect with nature and one another.