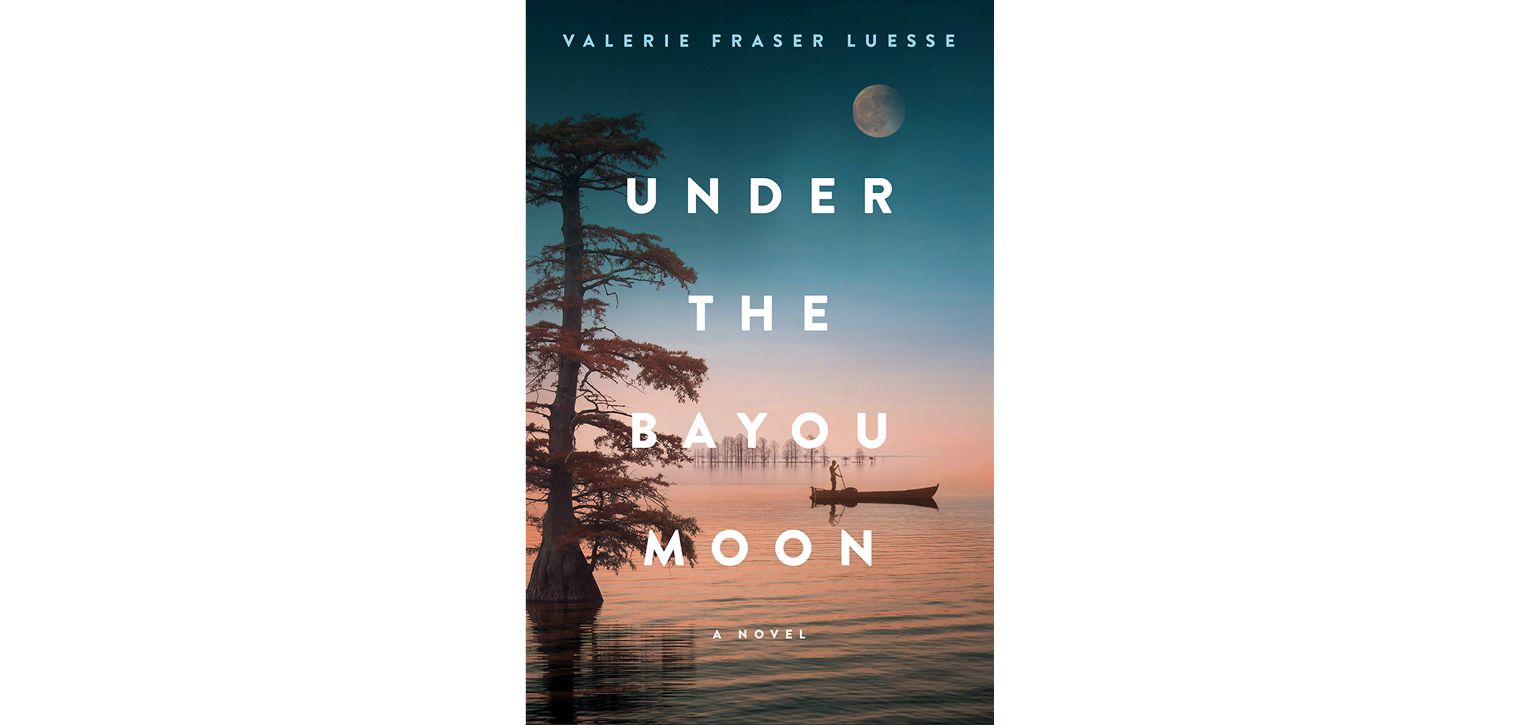 Off the page: 'Under the Bayou Moon'
---
Long time ago, there was a boy named Jacque Babineaux who spent so much time deep in the swamp, watchin' the alligators and listenin' to the sounds they made, that he learned how to talk to 'em…" So spins the fairy tale at the heart of Under the Bayou Moon, the newest offering by Alabama novelist Valerie Fraser Luesse. 
Luesse is more widely known for her dives into Carolina lowcountry and Hallmark-esque Christmas villages as Southern Living's senior travel editor. That Louisiana's magical, misty Cajun country should serve as the setting for her post-war bildungsroman, then, should come as no surprise; the fictional town of Bernadette awaits in delicious detail for the arrival of the young outsider Ellie Fields, a new and inexperienced teacher hired to take charge of the Francophone parish's failing school on the banks of the Atchafalaya. 
Fans of Catherine Marshall's Christy will perhaps hear the ring of familiar bells here, remembering the tale of that other schoolmistress descending on a rural hamlet to teach—and be taught by—the assumed hoi polloi. But Luesse finds fertile ground far south of Marshall's Appalachia, enlisting the kindly doctor Arthur Talbert and the seasoned young fisherman Raphe Broussard as Ellie's guides into the sickness and health of a community still reeling from war and natural disaster. 
"I seem to be looking for everything in Louisiana," says Ellie one starry night on the seat of a pirogue. Sure enough, a bit of everything bubbles to the story's surface. The shifty Senator Roy makes plans from Baton Rouge to snatch the town's oil reserves; the superintendent Boone insists on banning French from the Cajun schools; the photographer Heywood makes a living on the rigs while advocating for environmental rights; and the preacher Lester Dodds maintains a $5,000 reward for whoever can catch the elusive "Èsprit Blanc," the white gator suspected of inspiring idolatry amongst the Christian congregations. All the while, Ellie's personal machinations continue to churn, caught between the aftermath of a broken engagement and the stirrings of new love—not to mention her fight for the culture of young students trapped in a system designed to see them fail.
From the tragic to the comic to the joie de vivre that permeates both, Luesse's tale on the bayou suggests that the ground underfoot is only ever temporary, and that home can be found, as always, where the heart is.