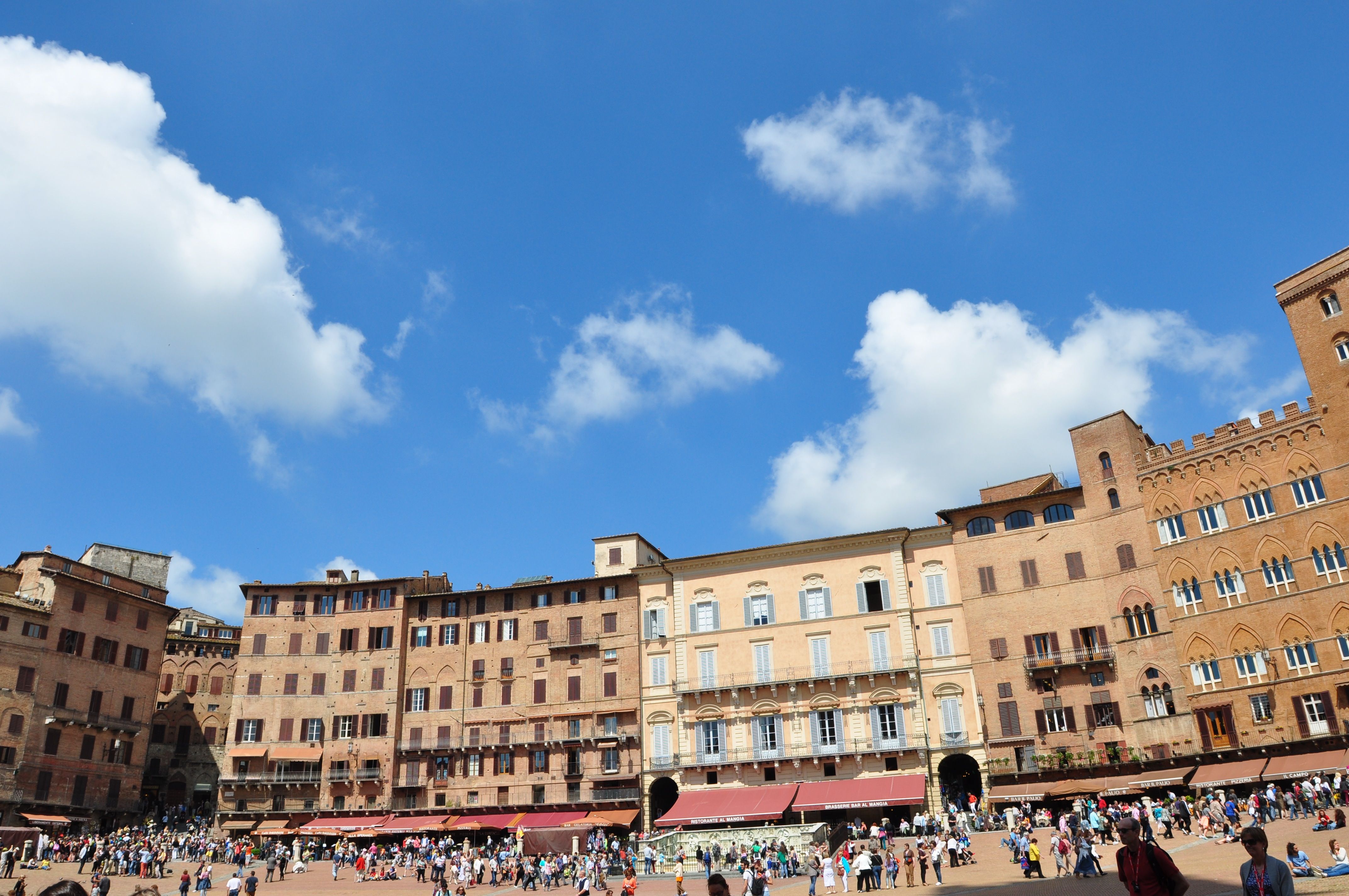 Travel Journal: Tuscany – Florence, Sienna, Greve in Chianti
Seen through the eyes of Julie & Michael Perrault
We went because: All of the ladies turn 40 this year. Stewart Tharp was originally planning a trip to Italy to celebrate his wife's birthday, and the rest of us somehow managed to jump on board. We rented a villa near Greve in Chianti. It was a beautiful home that dates back to the 13th century, with sweeping views of the Tuscan countryside.
Where to eat: La Cantinetta di Rignana, Greve in Chianti; Osteria La Porta, Monticchiello; Solo Ciccia, Panzano in Chianti; Antica Osteria Da Divo, Siena.
 Favorite dish on the menu: The Wild Boar Ragu was a group favorite everywhere we dined. All of the pasta dishes were amazing and a pleasant contrast to the traditional (Sicilian) Italian that we are accustomed to at home.
 Item of clothing you shouldn't leave home without:Flat, comfortable shoes. The cobblestone streets and hills of Tuscany make fools of those in heels.
 Favorite historic landmark: Cappella di Santa Fina at the Collegiate Church of Santa Maria Assunta. Santa Fina is the patron saint of San Gimignano, and her body is entombed at the chapel. Her story is incredible and we loved experiencing her history firsthand.
 Local attraction worth a drive-by: Abbiza di Monte Oliveto Maggiore. This Benedictine monastery just south of Siena has exquisite art and a rich history. This is a great stop to make en route to the Roman baths in Bagno Vignoni.
A great experience off the beaten path: For the most part, everything in Tuscany is off the beaten path. Whether stopping at a winery, a bakery, an enoteca, a gelataria, don't stress about being lost. Just pull over—fabulousness awaits.
Worth the splurge: Private cooking lessons at Fattoria Resta. We learned how to make many wonderful dishes as well as how to roll pici—traditional Tuscan pasta. After all of the cooking, we enjoyed the fruits of our labor with a leisurely lunch and tour of the cellar. Also, having our meals cooked for us at the villa each night was a treat.
Not worth the splurge: Racking up 250 euros in airline luggage fees after purchasing a few too many handbags at the leather markets.
Something surprising we learned on the trip: We learned there is a lot more to Chianti wine than the wicker basket. Chianti Classico is the distinction given to wines with at least 80% Sangiovese grapes; the bottles bear the pink label with the black rooster seal. According to the vintner of Montefioralle, American wines contain a lot of sulfites, which could be the cause of day-after headaches. Tuscan legend? Maybe.
Insiders' tips: 1) A great way to decide where to go is to plan your day trips according to the markets. Each town has a great market at least one day per week. Some are floral or food markets, others have leather or linens, but all have great finds. 2) Rent a car with GPS. Better yet, get a driver. Local maps and even iPhone GPS can be unreliable.
We would suggest this trip to others because: If given the opportunity, we would do it all the same. With 16 kids among the five couples, it took an immense amount of planning and execution to coordinate an adults-only Tuscany getaway vacation. But it was well worth it.