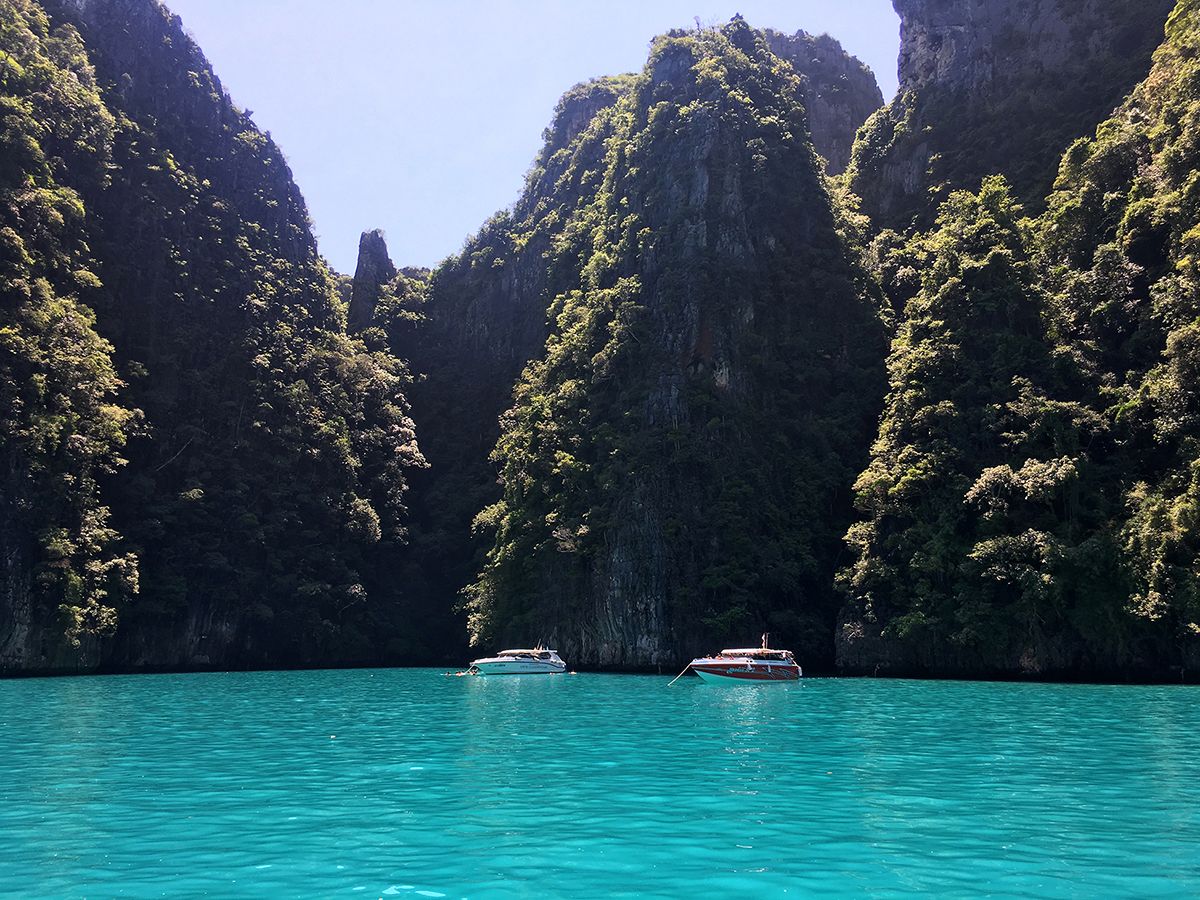 Travel Journal: Japan and Thailand
This article was originally published in the April 2017 issue of inRegister.
---
Seen through the eyes of … 
Jessi Arnold
Who went: My boyfriend, Chad Bajoie, and I
We went because: We were celebrating Chad graduating with his second degree.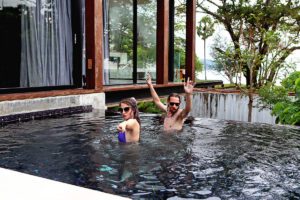 Hotels: We actually stayed in Airbnb rentals in Tokyo, which saved us some cash. In Phuket, we stayed at The Naka Phuket resort — hands down my favorite spot! Incredible and stunning modern design, complete with our own private pool and beach view.
Where to eat: In Tokyo you have to check out the fish market! It's filled with vendors selling everything you can think of. Thailand is this fantastic, colorful and spicy world overflowing with flavor. Our favorite spot was right by our hotel, called Audi's by Surin Beach. It was family owned and offered by far the best customer service we have ever experienced.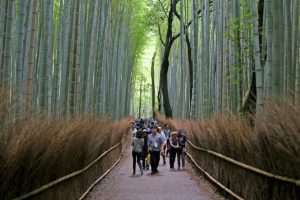 Favorite dish on the menu: I can't stop thinking about the tuna sashimi we had at the fish market. It was fresh, melt-in-your-mouth, spoiled-me-for-life spectacular.
Item of clothing you shouldn't leave home without: We both wore T-shirts from Ably Apparel, which are specially designed to repel stains and odor. A lifesaver when you're traveling!
Favorite historic landmark: We spent a few days outside of Tokyo to see more of the traditional Japanese culture in Kyoto. Our favorite spot was Todaiji Temple and its Great Buddha Hall. It holds one of the world's largest Buddha statues. The temple is inside of Nara Park, which literally has hundreds of deer roaming around for you to play with and feed!
Local attraction worth a drive-by: Shibuya Crossing in Tokyo, the famous intersection outside of Shibuya Station. We were there on Halloween weekend, and it was poppin'!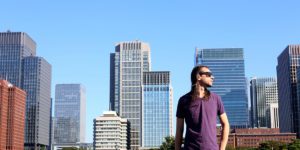 A great experience off the beaten path: In Tokyo we came across the burial site of the legendary 47 Ronin.
Worth the splurge: In Phuket we booked two different days of speedboat excursions. It was an incredible way to see breathtaking islands with crystal clear blue water and white sand beaches. We went snorkeling and swimming in picture-perfect lagoons, living the mermaid life.
Not worth the spurge: We ate out at some nice restaurants for dinner in Thailand, but honestly the food is so incredible there that you can get the same thing from smaller local vendors for less. We had some candlelight dinners for less than $8 for both of us, and it was just as romantic as the overpriced restaurants.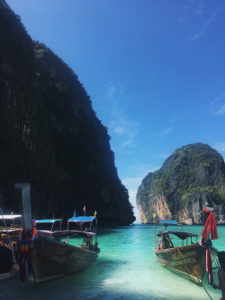 Something surprising we learned on this trip: Tokyo is one of the cleanest and most modern cities in the world. It's almost impossible to find public trash cans because they just expect you to take it with you instead of litter. We saw businessmen in suits sweeping the streets; everyone does their part to keep Japan beautiful.
Insiders' tips: Don't get overwhelmed with the public transportation system in Japan. Be patient—it's very efficient and runs smoothly once you get the hang of it.
We would suggest this trip to others because: Both cities were spectacular and complimented each other. Tokyo is a visual overload, in the most incredible way possible. The streets are filled with neon lights and moody cinematic views. Phuket is what dreams are made of and was the perfect way to end our trip on a relaxing note. Swimming in a lagoon with water as clear as glass, looking up at the limestone cliffs surrounding us, is something we will never forget. Asia completely captivated us—we can't wait to go back!