Travel journal: Seattle & San Juan Island
---
Seen through the eyes of … Jen Gennaro
Who went: My husband Michael and I, along with Max (8) and Lucy (6)
We went because: We wanted to visit the northwesternmost corner of the USA, see the whales (womp womp), and stay in a fun city with walkability.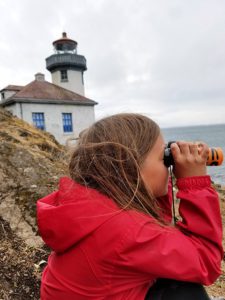 Hotel recommendations: We stayed in a VRBO managed by Seattle Oasis Vacation Rentals in the heart of Seattle's downtown a few blocks from Pike Place Market, overlooking the Puget Sound. The last two nights, we traveled to Snug Harbor Resort on San Juan Island.
Where to eat: Breakfast was the most memorable meal every day for coffee lovers like us in the land of Starbucks. We went to several highly rated doughnut shops (thanks, Trip-
Advisor!) and an authentic French bakery right across from Pike Place Market. The latter was our favorite.
Favorite dish on the menu: All of them.
Item of clothing you shouldn't leave home without: Rain jacket.
Favorite historic landmark: The first Starbucks location at Pike Place Market. You'll recognize it if you spot a more revealing version of the mermaid logo.
Local attraction worth a drive-by: We Ubered over to the Chittendon Locks in Seattle's Ballard neighborhood, where we saw the water levels manually rising and falling to allow the passage of boats from the locks into the Sound. Sea otters played in the water below. But the main attraction here was the Fish Ladder, where we saw the salmon swimming upstream. And it was free!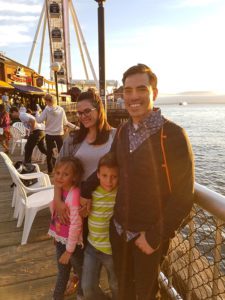 A great experience off the beaten path: We rented a car, drove 80 miles and took a two-hour ferry ride to spend a couple of days and nights on San Juan Island, about 40 miles off the Canadian coast, to see the whales. When our whale-watching trip got rained out, we put on our rain jackets and hiked the island. There were deer everywhere, and we hiked a trail along the magnificent rocky cliffside overlooking the sea. An old lighthouse offered binoculars, and we spent several hopeful hours out there peering through them and making up chants with the kids to attract whales (spoiler alert: they didn't work).
Worth the splurge: Ubering everywhere in Seattle to not worry about parking and navigating.
Not worth the splurge: Seattle Aquarium. $100 later, and it just didn't compare to the one we have in New Orleans. We actually didn't splurge on any of the tourist-y things like the Space Needle.
Something surprising we learned on the trip: Instead of lawnmowers cutting the weeds in an acre or so of a vacant city lot, we noticed they were replaced by goats. The service was called Rent-a-Ruminant.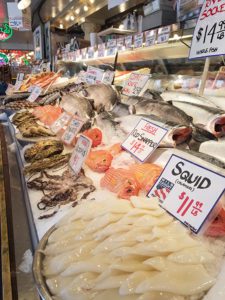 Insiders' tips: If whales are what you're after, allow yourself plenty of opportunities to see them. We went to San Juan Island specifically because it had the highest likelihood of success for a whale-watching tour. It was a long trip to get there from Seattle, and unfortunately, on the one full day we had allotted for whale watching, it poured and the trip got rained out. As far as Seattle itself goes, if we could do it again, we would have done a little shopping at Pike Place Market on the first day to save money on lunch and snacks, picked up a bouquet of beautiful flowers to enjoy in the condo all week, and also prepared our own seafood dinner instead of spending a fortune on crab legs at a touristy restaurant.
We would suggest this trip to others because: There is so much to be learned from a city that seems to apply just about every available new idea to innovate and improve its quality of life.